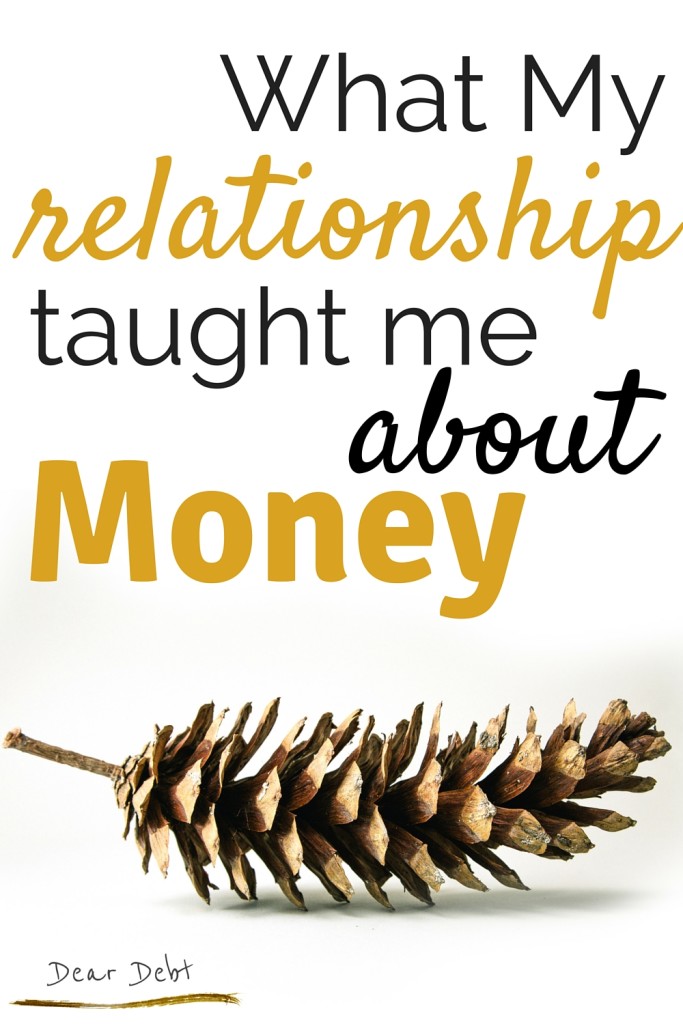 On Monday, my partner and I celebrated our six-year anniversary. It's been an amazing, life-changing ride. We met on a blind date that was set up by a friend and we hit it off immediately.
Six years, three states (California, New York, and now Oregon), many jobs, and ups-and-downs later, we have had quite an adventure. I'm excited for our future, as both of us are now doing well with work and following our dreams. Things are less stressful and we can enjoy just being together.
In many ways, my relationship has taught me a lot about money. My philosophies for both have been informed by my experiences and values. Here are three things my relationship taught me about money.
Protect It
No one should care more about your money than you. So invest in yourself, save money, spend on your values and protect it. The same goes for a relationship. A relationship, like money, needs to be preserved, and constantly worked on. You should protect it and care for it. The dividends paid on taking care of your money and relationship will be so rewarding.
There Will Be Good Times and Bad Times
Relationships can be hard work. You are taking two different people and creating a life together. Things like jobs, values, family, and dreams can become conflicts in creating your future together. You are no longer only taking care of yourself — you are living your life, always thinking about another person. Relationships require care, maintenance, and in my opinion requires learning and growing together to keep going.
Life is a roller coaster, and there will be good times and bad times. In our six years, we've dealt with him being unemployed, me being unemployed, me being a breadwinner, both of us being in school at the same time, and being long-distance. We are finally at a place where we are both working and somewhat stable and it feels so nice. During the bad times it can feel like they will never end. You can easily lose perspective of the love and deep affection that keeps you together. But remember, things get better.
The same thing goes for money. I never thought in my wildest dreams that I would be unemployed and on food stamps after graduate school. It was a very low moment for me and our relationship, especially as I had just moved from NYC to Portland to be with him. Everything felt like a struggle. But eventually, things started to get better.
Regardless of your current financial situation, there will be good times and bad times. Don't rest on your laurels if you are enjoying success. Don't feel like your life is over if you have unexpectedly dealt with a frustrating money challenge.
In relationships and money, there are good times and bad. Prepare for both, and practice gratitude to get you through it all.
It's Personal
One of my favorite things about personal finance? It's personal. I know it's somewhat cliché to say at this point, but it's true. There are no two financial blueprints that look the same. My relationship, and our decisions on how to live our lives, are all personal decisions as well.
We have decided not to have kids. We are not interested in buying a house. We want a creatively fulfilling, engaging, adventure-filled life. We don't need a lot. We just need each other and some money to get by. Perhaps our way of life sounds immature, rebellious, or just plain boring to some, but it works for us.
In the end, you have to do what is right for you. Invest in what is important to you, and value relationships above all (yes, even over money).
What has your relationship taught you about money? If you are single, what lessons might you share with us "committed" folk? 🙂
Melanie is a freelance writer currently living in Portland, Oregon. She is passionate about education, financial literacy, and empowering people to take control of their finances. She writes about breaking up with debt, freelancing, and side hustle adventures at DearDebt.com.

Currently she puts more than 50% of her income towards debt, while living a frugal, fun life. In addition to her love of personal finance, art and music, she is also a karaoke master. Follow the adventure @DearDebtBlog.
Latest posts by Melanie (see all)