In my last post, I mentioned how I was working on something that was BIG. Bigger than myself, bigger than Dear Debt, and majorly scary and exciting.
For the past few months, the brilliant and amazing Emma Pattee aka Emma Lincoln and I have been working on a women + money retreat. We launched last week!
What's the name?
After many brainstorms and buying a few too many URLs, we settled on the Lola Retreat. Why? Because we wanted something fun, feminine, and unique. We had names that had the word "money" in it, but the thing is we want to attract all people — not just the personal finance choir.
So we got some feedback and we landed on Lola retreat.
I love it because when I think of the word "Lola", I think of someone ambitious, cool, fun, and confident. Also, I love the song from Damn Yankees with the lyric "Whatever Lola wants, Lola gets." In my mind, the women we want at this event are women that want to go after everything they want in life. They know that money can help them get there, and getting their finances in formation will help them achieve their goals.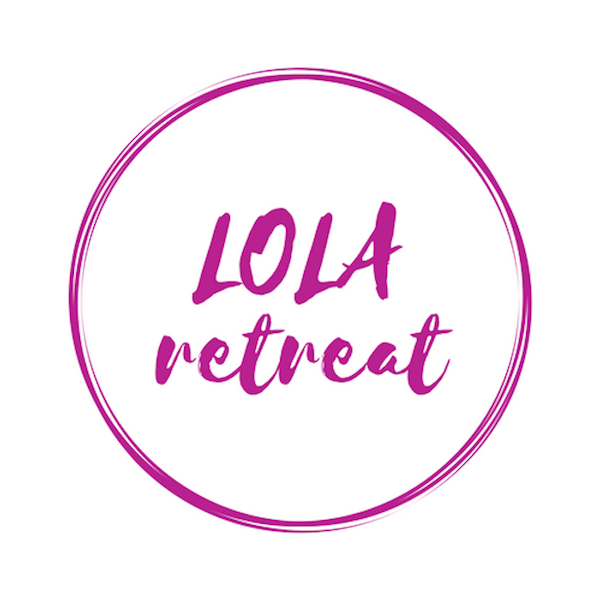 Where is it?
Funny thing. It's in Portland, Oregon! Yes, where I used to live! Emma lives there and it is an affordable, fun location.
When is it?
Friday, August 18 to Sunday, August 20, 2017.
Who should come?
Any woman who wants to take control of their finances. Girlbosses looking for support and friendship. Women looking to talk candidly with other women about all things money.
Do you have speakers/an agenda?
We just launched and are working on getting speakers and an agenda ASAP. I can tell you the four core things we are working on are:
Love + money

Money mindset

Earning more

Investing
If you'd like to apply to be a speaker, fill out this form.
How much does it cost?
Our regular tickets are $399. Our VIP tickets are $499. If you buy now until April 14 and use LOLAWANTS as the code, you'll get $100 off the ticket price. This includes all programming and we are covering most food and drink, so you don't have to worry about that.
Now, let me tell you something. Pricing an event like this was so hard. Like, so freaking hard. We want to provide affordability and value, but yes, we want to make sure we can pay for our expenses and support the event.
We realized we had to walk the walk and talk the talk. We would never ask you to undersell yourselves or undercharge, so we knew we had to settle on a price that made sense with everything we're offering. In my opinion, it's still a killer deal.
The networking and learning opportunities alone will be worth an education of a lifetime. And being able to have the conversations about women and money you can't have anywhere else? Priceless.
Why did you launch Lola?
Emma and I are feminists. There, we said it. We believe in the power of women and we believe women should be equal to men.
Not only that, but we believe that women should have equal access to opportunities as men. We want to fight the gender pay gap, prepare for uncertain times ahead (ahem), and empower women to get in control of their money so they can do whatever they damn please, whenever they damn want.
Money is all about freedom. Control. Access. Choices. Through the Lola retreat, we aim to empower and teach women about money. And there is no better time than now.
Will you join us? If you can't make it, feel free to share and suggest ideas. We're open to all kinds of support. xo
Melanie is a freelance writer currently living in Portland, Oregon. She is passionate about education, financial literacy, and empowering people to take control of their finances. She writes about breaking up with debt, freelancing, and side hustle adventures at DearDebt.com.

Currently she puts more than 50% of her income towards debt, while living a frugal, fun life. In addition to her love of personal finance, art and music, she is also a karaoke master. Follow the adventure @DearDebtBlog.
Latest posts by Melanie (see all)