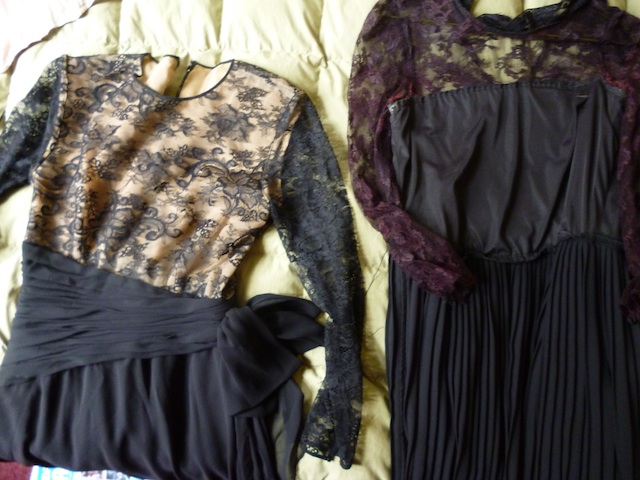 Paying off debt is no fun. It takes a lot of emotional energy and can really drain your finances. One way to jumpstart your debt payments is by selling your stuff. I'm a minimalist and have sold everything I can to get some extra money to pay off debt. The extra bonus is having more space, and less clutter! You don't need to go overboard and sell all of your personal belongings. But think about it; many of us have stuff lying around the house that we rarely – if ever – use or need. Selling off your unwanted things not only helps simplify and streamline your life, but it can also give you extra cash to put towards your debts. Here's how to get started.
Start Sorting
You can begin the process by tackling each room in your home and sorting through your belongings bit by bit. Create three piles. One can be dedicated to stuff that you want to save, one can be tossed or donated, and one can be sold. Be honest with old clothing in particular. If you haven't worn that vintage teal sundress in three summers, will you really break it out this year? Probably not, but someone else might love it. One person's trash is another person's treasure!
Hold a Yard Sale
One of the tried and true ways to sell your belongings is through a good, old-fashioned yard sale. Make signs, put an advertisement in the paper and plug it on Facebook. When you sell your clothing face to face, be prepared for some haggling. There are professional yard sale experts who do the rounds looking for bargains to upsell elsewhere, so stand your ground and don't agree to a price you feel is unfair. You can always sell a more expensive piece online or to an antiques shop.
Create Online Listings
If you live in an apartment like me, or can't sell all of your stuff at a yard sale, you can take your items and put them up online. Selling things online is pretty easy and can be done from the luxury of your own home. There are many options worth looking into like eBay, Craigslist, or Quicksales in Australia. I like the Craigslist and Quicksales options because there are no selling fees and you can target local buyers more effectively. However, be careful when using sites like Craigslist or eBay, as there are a lot of scammers. You can increase your chances of attracting legitimate buyers by taking good photos of your belongings and writing accurate descriptions.
Throw All Extra Money to Debt
You won't get rid of your debt right away, but having extra money to throw at it certainly helps! As soon as you cash that check, or deposit the cash, you can pay off the same amount in debt.
Selling your unwanted "stuff" is not only a good way to pay down debt, but it can help you focus on only buying the things that you truly want or need. It frees up your space and you are less likely to continue down the cycle of consumerism when you realize how fun it is to sell your stuff and be a minimalist. Also, each extra payment toward debt will get you closer to debt freedom.
Melanie is a freelance writer currently living in Portland, Oregon. She is passionate about education, financial literacy, and empowering people to take control of their finances. She writes about breaking up with debt, freelancing, and side hustle adventures at DearDebt.com.

Currently she puts more than 50% of her income towards debt, while living a frugal, fun life. In addition to her love of personal finance, art and music, she is also a karaoke master. Follow the adventure @DearDebtBlog.
Latest posts by Melanie (see all)