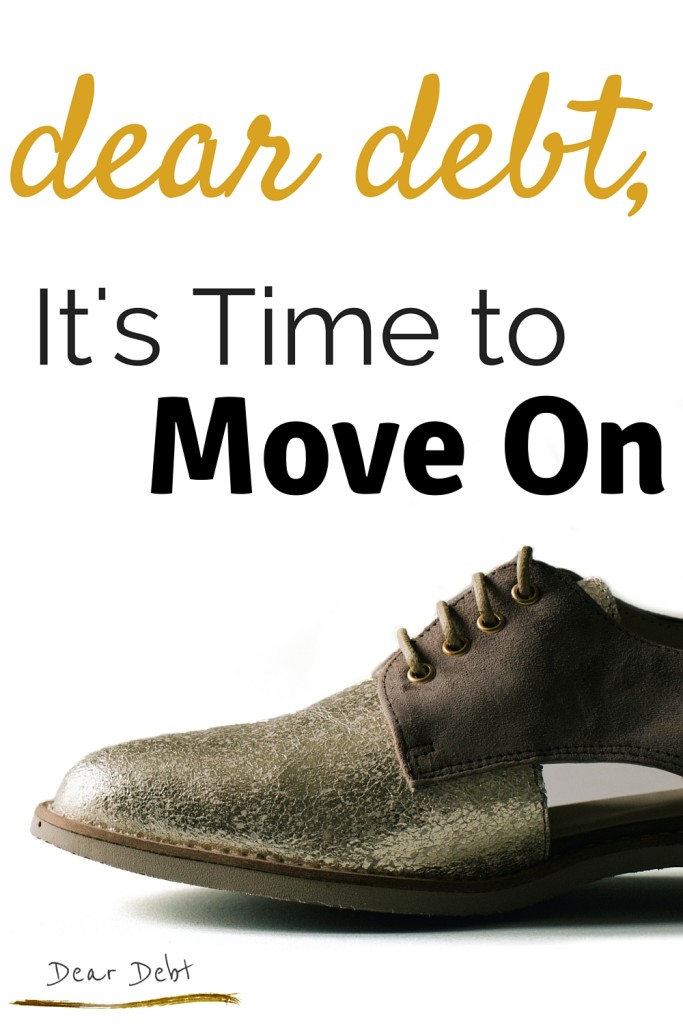 Dear Debt,
How many seconds, days, months do we have left together? You know you're on your way out and you're trying to test me.
You want to make things hard for me. You want to see me squirm as I try to stay strong and get rid of you. You keep playing mind games with me, but I know you are just messing with me, because you're the one scared of being alone.
I won't deal with your crap any longer. I don't care whatever you throw my way in the next few months, but I'm kicking you out.
Even if it's the hardest thing I've ever had to do.
I am saying no to the depression you cause me. I am saying no to the anxiety and fear you have instilled in me.
I know I'm worth so much more than you ever had me believe. You did a good job of convincing me I was worthless, but I've gotten smart.
If there's one thing I know about you, it is that you're sneaky. You like to play tricks. But I'm done with playing games. You are a man-child and need to grow up.
I am older and wiser and I have changed, but you're still the immature child I met when I was 17.
It's time for me to move on and experience real life. Real adulthood. Not some stunted adolescence.
Good riddance.
Melanie is a freelance writer currently living in Portland, Oregon. She is passionate about education, financial literacy, and empowering people to take control of their finances. She writes about breaking up with debt, freelancing, and side hustle adventures at DearDebt.com.

Currently she puts more than 50% of her income towards debt, while living a frugal, fun life. In addition to her love of personal finance, art and music, she is also a karaoke master. Follow the adventure @DearDebtBlog.
Latest posts by Melanie (see all)