Hey party people! I hope you're having a great Labor Day and actually relaxing a bit 😉 Don't worry, I'm only working a half-day!
I wanted to write a quick post, because I'm so excited about FinCon in a couple of weeks! For those of you that don't know, FinCon is a financial bloggers conference. Pretty much everyone in personal finance — bloggers, journalists, companies, startups, etc. — will be in attendance.
I'll be there and I'm so freaking excited. Last year was a dream come true, but I actually think this year will be even better.
Why? I'm co-hosting some awesome events that I'm so jazzed about. My last job was as an events and communications coordinator, so it's so cool to be doing some of that still, but with financial brands.
If you're going to FinCon, feel free to join us for the SoFi bowling happy hour on Friday, the 18th from 5pm – 7pm. Yes, I know it's during the last session of the day and there are a million other events going on. But, we're going to have a blast. End of story.
Also, I'm absolutely flabbergasted. I've been nominated for not one, but two Plutus Awards for best debt blog and best freelancer! Say what?!?! Of course I was hoping for best debt blog, but thought best freelancer wouldn't even be in the realm of possibilities.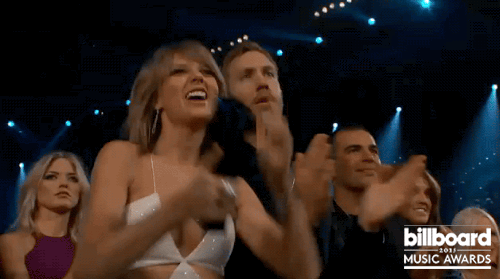 So imagine how surprised I was to find out I was nominated! I don't know who nominated me, but thank you. I've put a lot of blood, sweat and tears into this blog and my writing for other sites. I have a specific goal: make personal finance actually engaging and relatable for the majority of people. Because, let's be frank, personal finance can be a major snoozefest.
So thank you to anyone past or present who has supported me and this blog. I love ya! Virtual hugs.
Lastly, this goes out to my blogger friends. I'm fortunate to be in a position right now where people are coming to me looking for help. Unfortunately, I'm only one person and can't do everything myself, so I'd love to know what you do, what services you offer, so if there's ever an opportunity in my inbox that I can't take or I'm not right for, I can share the love and hook you up.
I know my freelance career started simply because of the generosity of friends and referrals. If I can, I'd like to pay it forward. Please note, this is not working for me, but I'd refer you to others who are looking for writers, VAs, editors, etc. In the comments, let me know what you do.
One of my favorite things about having a blog is creating a community. I love inspiring people to get out of debt and getting people to talk about money. But I also want to help other people succeed personally and professionally as much as I can. So, let me know what you're good at and let's help each other!
Have a great Labor Day everyone! I hope to see you at FinCon. For non-bloggers, I'll write an awesome recap to share all the debauchery events.
Source: Giphy/ billboardmusicawards.com
Melanie is a freelance writer currently living in Portland, Oregon. She is passionate about education, financial literacy, and empowering people to take control of their finances. She writes about breaking up with debt, freelancing, and side hustle adventures at DearDebt.com.

Currently she puts more than 50% of her income towards debt, while living a frugal, fun life. In addition to her love of personal finance, art and music, she is also a karaoke master. Follow the adventure @DearDebtBlog.
Latest posts by Melanie (see all)