As some of you know, my main side hustle is being a brand ambassador. It's flexible, easy and pays fairly well. I had no work scheduled this past weekend, but I told myself I was going to make it happen somehow.  As soon as Friday night hit, I got two gigs confirmed for Saturday!  One I found on Craigslist and the other on Taskrabbit. Both were not Brand Ambassador gigs, but just as fun and easy!
The Craigslist gig was so easy and awesome! I worked an event called Urban Dare (have you heard of it?) that is sort of like a one-day Amazing Race. My only job was to sign people in and time-stamp their cards when they got back. It was stupidly easy and the guy paid for our lunches! I got to see people in crazy costumes, look at their clues for the scavenger hunt and generally just see some interesting things.
The second gig I got was from Taskrabbit and it was a Star Trek themed surprise birthday party for this woman's husband. Essentially, I just made sure the food was out, things were clean and helped put everything away. Taking out garbage, cleaning, etc wasn't so fun, but most of the gig was really easy—and I got free dinner and wine! Overall, I made an additional $180 in one day of work and got two free meals. The benefits are obvious, but I'd like to share why I love side-hustling!

It gets you out of your comfort zone
Meeting strangers from the Internet is still weird, but oddly thrilling, especially when things work out well.  Working a job that isn't your "job" is like stepping into a different life, even just for a day or a few hours.
Meeting other people you wouldn't normally meet
As we grow older, we usually hang out in circles that affirm our own interests, which can make it hard to meet new people who you can learn and grow from. I always make it a point to network and have fun when I am doing these gigs. I've met some great friends through gigs I've gotten off Craigslist. More over, I've gotten recurring gigs and referrals for more work.
Be a Fly on the Wall
Before this weekend, I had never heard of Urban Dare in my life. I don't own a TV, so am only vaguely familiar with Amazing Race and Star Trek (sci-fi really isn't my thing.) It was really fascinating to be in a new environment around people with different interests. I overheard different conversations, had a great time people watching (favorite hobby ever), and observed two activities I never get to take part in. Working in environments that get you out of your comfort zone, that allow you to quietly observe a situation is a great way to expand your knowledge and make yourself aware of other things going on in the world.
Pay off Debt
My #1 reason I love side-hustling? Paying off debt! (You didn't see that coming, did you?) This month I've put 86% of my day job income towards my debt (or $1600). If I didn't side-hustle there is no way I'd be able to do that. I only have a little money left over after paying that much, but side-hustle income helps me cover all my bills and still have a good time!  For the rest of the year and into 2014, my goal is to ramp up my side-hustle income while still having fun, hanging out with friends and being sane 🙂
What's your favorite thing about side-hustling? What would you add the to the list?
This post contains affiliate links and if you purchase anything I will make a small commission from it to support this site. 
Have you ever wanted to get paid to work concerts or your favorite sports games? How about represent your favorite company and get free swag? Have you ever wanted to ditch the low paying side hustles in favor of something more profitable — and dare I say, fun?
Look no further, my friends. Being a brand ambassador is a killer side hustle that allows you flexibility, good pay, and fun times. 
Being a brand ambassador helped me earn thousands per year, which helped me pay off debt. 
How I started working as a brand ambassador
I started working as a brand ambassador two years ago while living in NYC. I was working part-time, but things were slowing down and I needed to supplement my income. So what did I do? I looked to Craigslist, of course!
I found a gig that needed brand ambassadors for a Pet Adoption event.  The requirements were that you were friendly, showed up on time and liked pets. Check, check, check!
I applied and got it! I worked my first brand ambassador gig in Central Park greeting people coming to the pet adoption event. It was really easy, so much fun and different from other side hustles I'd done.
It didn't hurt that I was making $20/hr either! As soon as it was done, I couldn't believe how easy it was and I was determined to find more gigs.
I've come to find out that if you can breathe, and have a personality and can show up on time, you can have a job doing this work. You will be amazed at how many people cannot follow these simple edicts. In turn it makes you look really good just for showing up!
If you'd like more information on becoming a brand ambassador, read on! (Want to skip this post and get to the point? Take my friend Kenny's brand ambassador course. He's the real deal.)
What you need to know about being a brand ambassador
Name: Brand Ambassador, Events Specialist, Promotional Staff/Models, BA (short for Brand Ambassador, not Buenos Aires! I was so confused when I first started doing this).
What is a Brand Ambassador: A person that can represent a brand or a product to the public at a specific event. Brand Ambassadors implicitly sell things, but never explicitly. I love that I never have to deal with money and I give away free swag! Recommendation: Only work for brands that you actually like. It will make your job a lot easier and you won't hate yourself for it.
What do BA's do: Talk to people, give out swag.  The agency you work for provides you with talking points about the product and/or event.
Some brands I've promoted:
Starbucks
Keurig
Naked Juice
Columbia Sportswear
Petco
Rite Aid
Ghirardelli
Dress Code (99% of the time, you will need one or more of these):
Black pants
Khaki pants
Black flats or Black dress shoes
White tennis shoes
White, long-sleeved button down
More often than not, you will be provided with a branded t-shirt
The way it works:
Once you start working one event, that agency will notify you when there is more work in your area.
Sign up with multiple agencies. The more agencies, the more emails and offers!
If you get an email about work, if you are available, apply. If not, it's fine! I love that it's so flexible.
Just because you apply doesn't mean you will get it. I recommend applying for gigs as soon as you get the emails. Work goes fast!
You are not booked for an event until you get a confirmation email.
Most of the time you are booked for work by people who you will never meet in person.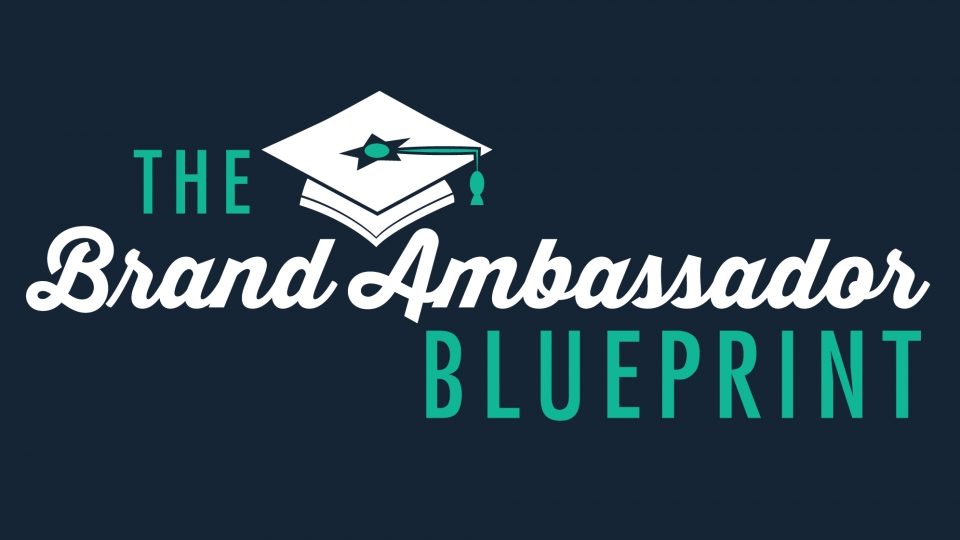 Where to look:
Start with the Craigslist gigs section. Type in Brand Ambassador in the search function. You can generally get an idea of how much work there is in your city, by how many posts are on CL. Most companies go to CL as a last resort, and there is still work there! The larger the city, the more work there is.  I know people in NYC and LA that do this full-time. Now that I am in Portland, there is less work, but it's a side hustle and it's fairly consistent.
Start signing up for marketing agencies. I would recommend signing up with Attack, GC, Victory, Team and others.
Join the 'Brand Ambassadors of __(your city)_______' Facebook group. A lot of jobs are posted there! It's also a great way to find out about more agencies.
What you will need:
1-3 photos, at least one headshot.
1 events résumé (when I first started, I just made one up listing any work I ever did related to working with people and logistics)
Cell phone
Camera (for reporting)
Scanner (for reporting and paperwork)
What you should know:
The jobs are usually fairly easy, but it requires being on your feet for long periods of time and talking to the public. Saying the same thing over and over again can get tiring.
The pay is good, but because you are working for a company who is hired by a client, pay can be delayed until the client pays the company that is hiring you. Most marketing agencies pay you within 2-8 weeks. Yes, up to 8 weeks. I've seen it happen. Keep a calendar of when you expect to get paid.
Pay should be between $15-$20/hr. I don't recommend working for less than that, regardless of the market. If you live in a low-cost of living area, brand ambassador work is consistent in pay so you might just take home a little more dough!
You are an independent contractor, which means no taxes will be taken out. Keep a log of your income and report it when you do your taxes.
You are representing the client at all times, even if you don't work for them. It's amazing what wearing a branded t-shirt will do.  People think you work for the actual company and may ask you obscure or obvious questions that you don't have the answers to. I've worked promotions for cars and appliances and I have exactly zero knowledge about either. People may seem shocked at first, but you can give them your best answer based on the knowledge you have and then refer them to someone who DOES know the answer.
Most gigs are for one or two days, between 2-10 hours. The longest gig I've worked is one month. There are several long-term, touring gigs that are usually management positions.
Attitude and appearance are important. Looks aren't super important in regards to being attractive, unless you are promoting liquor or swimwear (note: don't). However, people want you to comb your hair. Brush your teeth. Look presentable. Remember you are representing the client (i.e. the brand). Smiling and being friendly makes you more engaging.
The brand (the client) works with an advertising company (or marketing agency) that hires you directly.
This job attracts a lot of actors, models, freelancers, and students.
Most of the time, you get free $hit! (Heck yeah for free clothes, food and more!)
Some people are rude. When dealing directly with the public, sometimes you see this more than you'd like.
Filling out the applications online can be time intensive, but totally worth it in the long run. Spend an hour a day signing up for different agencies. Within a week, you'll start to get emails for work.
Summer and Christmas time are the busiest for brand ambassadors. It's pretty dead from January to March, so budget accordingly.
Most of all, the job is pretty easy and fun. It's always something different, in a new environment, with new people.  Most of the time it's just one day, so if it's not going well, you never have to go back! You can meet a lot of interesting characters people doing this and make some money on the side.
Lastly, this video is probably not funny to people who haven't done this kind of work, but I find it HILARIOUS. It can give you a glimpse into the Brand Ambassador world.
If you have any other questions about getting started, let me know!