Hey everyone, let's kick off the week with a dear debt letter from Katie. She is a Case Worker in a Treatment Center for drug & alcohol abuse, and absolutely loves her work and patients. With a Bachelors Degree but in Communications, Katie wants to use her money for experiences, not acquiring things — a big change in her perception on money.
Katie is currently dealing with the heavy burden that debt can weigh on us. Please take a moment to reach out with some words of encouragement. We could all use them sometimes.
–
Dear Debt,
I lost everything to you… my house, my savings, foreclosure, bankruptcy.
I bought 9 couches in one year, furniture, clothes, meals, haircuts, shoes, cars…
The list is endless. My Dad died, and I went to town spending instead of grieving. I have discovered you cannot mask grief with spending or with anything for that matter. Because when all the stuff is gone, except the debt… the grief is waiting, waiting, waiting. The hole in my soul still needed filling with something healthy and healing.
I am 6 years from my first and, God willing, last bankruptcy. But I am now again $8500.00 in debt. Now, some might think (erroneously) that that amount isn't irretrievable, but remember… it was only 6 years ago I was $50,000 in credit card debt and lost the $325,000 house I bought. Bankrupt, broke. 6 short years ago.
Have I not learned anything? Maybe I did, but clearly I have since forgotten.
But now I have found DearDebt and I am no longer in denial or alone, and I can join all you courageous folks working and living in the solution.
Goodbye Credit Cards. Good riddance. You want to derail my prosperous future. No, you cannot and you will not steal my future. You played way to big a part in my past. It is OVER.
First step…I need help, 2nd step…restore me to sanity;
3rd step:
"…with God all things are possible…"
Please God help me.
Katie
Hello debt fighters! We're back with another killer dear debt letter from Monique. Enjoy! 
—
Dear Debt,
I would introduce myself to you, but you already know me. Unfortunately, we still haven't broken up, YET…. but, don't get too comfortable, though because "you's gots t'go," my unwanted friend!
We were introduced when I was in college and we began courting each other shortly after when I got approved for my first credit card.
Back then, I was young and dumb. I took myself out of the cool kids' "Debt Free" club and fell for your shiny, plastic authority with very little knowledge of this lasting relationship you longed for.
God blessed me with a free, all expenses paid vacation through my full ride scholarship to school, but I neglected my blessing when I opened the door to your charming, yet deceiving face. Free of all student loans, all loans for that matter, I was stuck on stupid when I activated my card with the first purchase. Understanding and learning little to nothing about you, I made decisions that bit me in the butt later and I refuse to continue this ongoing, daunting relationship. The buck stops here!
I've heard of your horror stories and I will not be another one of your victims you tally in your little black book. Erase my name from your list because I'm leaving you. You may have had your long-lasting relationship with my parents and their parents, but I break the generational curse and bondage of debt upon me and my generations to come in the name of Jesus.
Debt, you have no authority to rule over me, my daughter and the rest of our prosperous lineage coming forth.
In the beginning, you and I were attached at the hip, but now, I'm cutting you off. You have extended your stay and I've learned a whole lot more about you. I only have a couple hundred dollars tying us together, but I'm leaving you for good once that gets washed away!
Your brother from another mother, MORTGAGE, is excited to meet me this week. Little does he know, I'm not the same naive and irresponsible young lady I was when we met. The bank's already approved me for your buddy there, but mark my words: YOU ARE PAID IN FULL in the name of Jesus! Paying you and your brother off glorifies the God I serve and I know that your brother will be sad just like you when I leave him prematurely and unexpectedly.
You see, Debt, you were finally exposed and now, I can punch you in the face and kindly demand you to get the hell out of my life. Thank God for Soul'd Out Christian Center International Las Vegas because this ministry helped me reveal your true colors. After all these years, I will be saying goodbye for good!
Debt, just like my exes from the past, you are no longer welcome in my life. Have a seat on the sidelines and watch as God blesses me to combat your evil ways. There is nothing good about you in my life, so do just like my girl Beyoncé instructed and move 'to the left, to the left.'
Consider this your eviction notice, Debt! Get your crap and scurry on down the road, far, far, far away! Debt, you're going down ….and you're never inserting yourself back into this family or our prosperous generations to come!
Thanks for being a good sport in your efforts to break me, but they didn't work. I serve a BIG GOD and my BIG GOD loves to do BIG THINGS; therefore, grab a snack, pull up a chair and watch the PROSPEROUS LIFE God has for me! Save one of those seats for your boy, Mortgage because you both are going to be enjoying the sidelines in my life for a long time.
I don't blame you completely because I know you, SOMETIMES, have good intentions, but I am calling this quits because I will no longer be needing your services, Debt and I definitely will not miss you.
Consider yourself warned, Debt! Start packing because your über driver has been contacted and is on his way!
Sincerely,
The 27 year-young widowed, single mommy YOU THOUGHT you had.. You know? The same one who will be putting you to shame …SOON AND REAL SOON
M O N I Q U E
In my last post, I mentioned how I was working on something that was BIG. Bigger than myself, bigger than Dear Debt, and majorly scary and exciting.
For the past few months, the brilliant and amazing Emma Pattee aka Emma Lincoln and I have been working on a women + money retreat. We launched last week!
What's the name?
After many brainstorms and buying a few too many URLs, we settled on the Lola Retreat. Why? Because we wanted something fun, feminine, and unique. We had names that had the word "money" in it, but the thing is we want to attract all people — not just the personal finance choir.
So we got some feedback and we landed on Lola retreat.
I love it because when I think of the word "Lola", I think of someone ambitious, cool, fun, and confident. Also, I love the song from Damn Yankees with the lyric "Whatever Lola wants, Lola gets." In my mind, the women we want at this event are women that want to go after everything they want in life. They know that money can help them get there, and getting their finances in formation will help them achieve their goals.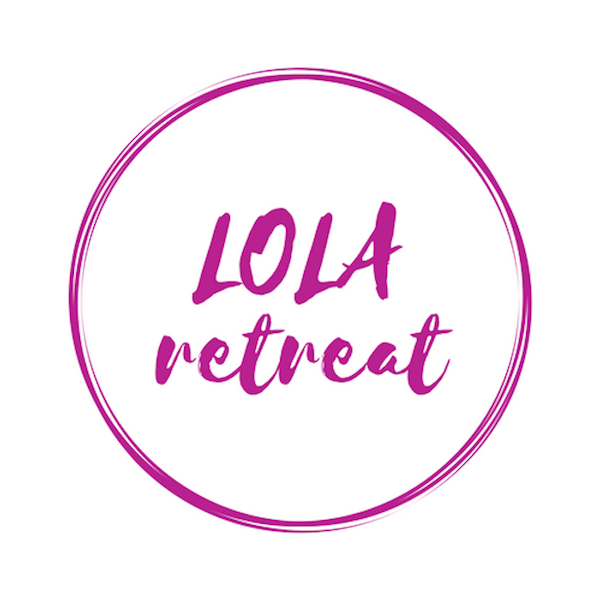 Where is it?
Funny thing. It's in Portland, Oregon! Yes, where I used to live! Emma lives there and it is an affordable, fun location.
When is it?
Friday, August 18 to Sunday, August 20, 2017.
Who should come?
Any woman who wants to take control of their finances. Girlbosses looking for support and friendship. Women looking to talk candidly with other women about all things money.
Do you have speakers/an agenda?
We just launched and are working on getting speakers and an agenda ASAP. I can tell you the four core things we are working on are:
Love + money

Money mindset

Earning more

Investing
If you'd like to apply to be a speaker, fill out this form.
How much does it cost?
Our regular tickets are $399. Our VIP tickets are $499. If you buy now until April 14 and use LOLAWANTS as the code, you'll get $100 off the ticket price. This includes all programming and we are covering most food and drink, so you don't have to worry about that.
Now, let me tell you something. Pricing an event like this was so hard. Like, so freaking hard. We want to provide affordability and value, but yes, we want to make sure we can pay for our expenses and support the event.
We realized we had to walk the walk and talk the talk. We would never ask you to undersell yourselves or undercharge, so we knew we had to settle on a price that made sense with everything we're offering. In my opinion, it's still a killer deal.
The networking and learning opportunities alone will be worth an education of a lifetime. And being able to have the conversations about women and money you can't have anywhere else? Priceless.
Why did you launch Lola?
Emma and I are feminists. There, we said it. We believe in the power of women and we believe women should be equal to men.
Not only that, but we believe that women should have equal access to opportunities as men. We want to fight the gender pay gap, prepare for uncertain times ahead (ahem), and empower women to get in control of their money so they can do whatever they damn please, whenever they damn want.
Money is all about freedom. Control. Access. Choices. Through the Lola retreat, we aim to empower and teach women about money. And there is no better time than now.
Will you join us? If you can't make it, feel free to share and suggest ideas. We're open to all kinds of support. xo
This post contains affiliate links. 
The problem with debt is that it can become so normalized. Debt is a national pastime and it seems like nearly everyone has it.
Not having debt goes against the status quo.
All of this can add to the difficulty of paying off debt. Doing something that most people don't do can be isolating and tough, but let me tell you something.  
Being debt-free provides you with freedom. It provides you with more choices. Having that extra money allows you to pay for your future, not your past. It allows you to do the things you've always dreamed of, while also dealing with some of life's difficulties — without it being a crisis.
I've been debt-free a little over a year now. In many ways, I'm living my "debt-free dream". I work for myself. I moved back to Los Angeles.  I was able to go on the Italy trip my mom and I talked about for nearly a decade.
Just last week, I was able to whisk my mom away for her big 6-0 birthday bash. We went to New Orleans and had a ridiculous, joyous time. These are memories that will last a lifetime.
These things were all out of reach for me not that long ago. To be able to do the things I only dreamed of is so incredibly sweet. But debt freedom isn't just about the sweetness, it's about the sour, too.
Dealing with tough times
By being debt-free, I've also been able to better deal with the hard times instead of going into panic mode. It seems the year has just begun, but there's already been some tough times behind-the-scenes.
Some clients have put their content on pause or shifted their strategies, which directly affects my income. I'm putting my heart and soul into another project that is bigger than myself — but is also risky (launching soon!).
On top of that, I'm dealing with a health scare that is leaving me a bit frazzled and distracted. At some point, I might write about it, but I'm currently in it and simply trying to take care of myself.
All of these things have been incredibly stressful. Life can have unfortunate timing, especially when it comes to accomplishing your goals and dreams.
But being debt-free makes it so much more manageable.
As soon as I realized I would be going to the doctor more often, I put $500 in a Capital One Savings Account called "Medical". That amount happens to be my deductible through Liberty Healthshare. I didn't want to be caught off guard.
I've also been allowing myself not to worry about work as much, or hustling hard. And I'm grateful I can do that at this point, thanks to my emergency fund. If I was dealing with some of this stuff while paying off debt things would be much worse.
Debt freedom
My point with all of this is that life is going to happen, for better or worse. Your dreams and your freedom are right on the other side of debt.
As you can see, being debt-free isn't just some magical fairyland devoid of problems — life can still throw you some curveballs.
Being debt-free allows you to deal with crises on their own, without having a chunk of your paycheck already spoken for. It allows you the freedom to deal with what comes your way, without having the emotional and financial drain of debt.
I remember when I began my debt payoff journey, it felt like I would never get there. It seemed so far away, like a destination I'd never reach. But I did.
What was the shift that made it all happen? I started treating debt as a crisis.
I realized that debt was holding me back from my dreams. It was affecting my relationship. It took a toll on my mental health (feeling shame, guilt, depression, and anxiety) and my physical health (hustling all the time). It was this heavy weight that was always there.
I made the mental switch that there was no other choice but to become debt-free, NO MATTER WHAT.
I am now on the other side of debt, dealing with some other personal and professional stressors. But I am managing. If I had debt still, I'd be in straight up panic mode.
I want you to experience debt-freedom so you can have a chance at living your life to the fullest.
What people don't tell you is that you have to change your mindset first. Action follows thoughts and if your mind isn't in it, you're not going anywhere. Tell yourself there is no other choice but to become debt free and that you will do whatever it takes to get there — no matter the time frame.
This also means being uncomfortable. You will need to cut back on certain things that you probably see as a given in your lifestyle. It means hustling more and working more hours. None of this stuff is fun, I'm not going to lie.
In 4.5 years, I was able to pay off the $68,000 I had left after NYU — after already paying my loans for 5 years before that! Paying off that amount was hard and at times I wondered if I would ever live the life I knew I was meant to live. At that time, I did a lot of work I didn't want to do. I scrimped where I didn't want to.
It was all worth it though. And I want that for you. Now, I think it's more important than ever to get your financial ducks in a row and pay off that debt. We live in uncertain times and while money can't save everything, it certainly helps.
So I urge you. This year, commit to paying off debt. Start small and put your spare change toward debt. Make biweekly payments instead of monthly payments. Put $10 more to debt. Focus on slashing the big three expenses: housing, food, and transportation.
You can do this.
Need more inspiration? Check out my book! Want more personalized debt help? Set up a coaching call. Want to help others in debt? Check out #DebtDrop!
Hey everyone, we have an amazing new dear debt letter from Ellie. Ellie is a grants analyst and technology consultant in Nashville, Tennessee, and is on a 4 year plan to pay off $58,000. She has a Bachelor's of Science in Business Administration and is a minimalist, living in furnished apartments, airbnbs, and subleases while she figures out where her life is headed. Everything she owns fits in her car. She enjoys reading, going to the gym, and cooking with her boyfriend.
——————————————————
Debt and I decided to sit down for a cup of coffee at Starbucks. Here is my monologue to her.
Dear Debt,
Thank you for agreeing to meet me here. I don't appreciate that you didn't bring your wallet and made me pay, again. Rude much? Anyway. I asked you to come because… we need to talk.
I know about you and my parents.
I knew all along. I heard about the way you taunted them, how you wove your threads into the fabric of their lives until the entire garment belonged to you. Looked like you. Was nothing but you. I watched my father go homeless because of you, his marriage crumble because of you. I heard endless, frightful tales of your spite when he filed bankruptcy.
I witnessed the way you mangled his relationship with his parents. I watched as you took my mother's hand and sold her a life that didn't, and never would, never could, belong to her. I saw her driving that shiny car of yours and living under the roof that you pretended she deserved. And I could not look away as you took. it. all. back. Foreclosure is your ugly sidekick.
So I swore I would never speak to you for the rest of my life. I had every reason, every single good intention not to give you the time of day.
I proudly marched through Freshman year of college without a single cent of my life given to you and your selfish, cunning ways. Everybody told me you were such a nice girl. My peers warned me I was missing out on all the fun because I was hanging out with all my jobs instead of just letting you into my life, just a little. I was mocked, I was left out, I was looked at like a crazy person because graduating debt-free just wasn't a thing.
Then I met a man.
I fell in love with him, this man much, much too old for me. And… flinched when a few weeks into this budding, green relationship he told me he knew you. When I found out the history the two of you shared I was sick. I looked at this guy and I thought, "A life with him is a life with debt." Two hundred thousand dollars. That was what stood between me and him. You.
I caved.
I told myself I would never marry into debt. But somehow, that man convinced me to take on my first student loan. You were in his head. He couldn't see the light of day anymore from your blinding, dark cloak over his eyes. He didn't know what it was like never to owe anybody anything because he'd been there for decades. Still, I was in love and young and foolish.
Before I knew it, I was taking you on joyrides through drive-thrus, hating myself for every secret large fry you watched me eat. Our life together was one step forward and nine steps back.
When the doctor told me I had a lump, months later I stared at the stack of tens of thousands of dollars of medical bills I would never pay and I just gave up.
You were such a monster then. You slipped your hand around my throat and caressed my skin, making me feel something when all I wanted was to surrender and say, no, no, no.
Tires. Dress slacks. Gasoline. Ice cream. School fees.
After my marriage fell apart, three years after you first slipped your unwelcome presence into my life, we had our last hurrah.
Like a bad lover, I embraced you with one final, terrifying dance. In a blaze of maxing out every card application that was not denied, we got massages together, drove across city lines at midnight together, slept on stranger's couches together. Just to get by. Just to be alive a little while longer while I built my life again.
By the end of it, your name was fifty-eight. Thousand.
Somehow.
The shame was a spiraling, oozing combination of credit cards, my silvery used car, and a pile of loans.
So my dad called.
And he'd heard we'd been fooling around.
Dad wasn't happy.
After a long talk, he pulled out his debit card and we made some changes.
And the way that you do, you kept your sliming, disgusting fingers around my neck as you transferred the stress of revolving interest to the depression of cyclical familial wounds. My father loaned me money for the first time in my life, and he swore he never would.
And what did you do?
You convinced me to buy a goddamn plane ticket. And another that I didn't even end up using. We spun around once more, you and I, and we had our fun. And then, I wept when I revealed to my father that I stupid stupid stupidly maxed out one of the cards he'd just. paid. off.
He was so bitter.
He was so disappointed.
I was so ashamed.
So. Debt. Well, first of all, screw you. You're a sick, conniving monster and I utterly hate you. So, there's that.
But we're not going to get anywhere with that kind of negative thinking so here's what's going to happen.
I'm going to cut you off. Every credit card is closed and is never getting reopened. Next month? I'm getting my tax return and that last credit card is going to be paid off forever. I'm going to pay back my boyfriend so you can stop influencing anything about our love.
I'm spending my time now with YNAB. Heard of him? Yeah, he HATES you. And Consulting? She said she has some ideas that will get me far, far away from you.
I have to live with your lurid presence a little while longer. But I hope you feel terribly uncomfortable around me. I hope you feel a horrible anxiety every time you hear my key turning in the lock. I hope you start to pack your bags. I hope you know you're on a very short leash and that your time is running out.
You are not welcome in my life.
You are not welcome in my heart.
And I will do everything in my power to ensure that your influence on my family lineage stops here.
Thank you for teaching me where I was weak. Because now I know how strong I can be.
Ellie
We have a brand spankin' new dear debt letter from Dyana. Here is more about her in her own words:
Like many millennials, I've acquired a large amount of debt early on in life from student loans, credit cards, personal loans, and a car payment. I graduated from college in 2015 with roughly $30,000 in debt, and have yet to find a job using my Bachelors of Arts degree. Until that moment comes, I work as a Customer Service Rep to support myself and my four-year-old daughter. I'm the main breadwinner in my home so it gets hard trying to juggle bills and paying off my debt. I've recently started a blog at adebtfreejourney.com to document my journey to financial freedom.
—
Dear Debt,
We're done.
This secret relationship that we once had is no more. I'm so tired of the back and forth, and the amount of stress you've put on my life is no longer worth the temporary rushes you once gave me. I feel as though I eat, sleep, and breathe you, and quite frankly you're not worth anymore of my precious time.
What's the big deal you may ask?
Well, let me tell you what you have done to my and my partner's happiness…it's nearly gone. The constant bickering about money and what's owed has replaced all of the laughing and sweet gestures. You've maliciously licked your fingers and gently squeezed the flame from our wick. I'm still not quite sure if it will burn again.
I'll admit that you are entirely my fault. I became addicted to the instant gratification of running up your balance, and I never once thought of the consequences that would await me once the giddiness fizzled out. I wanted to fit in and show the Joneses that they were not the only ones who could have nice things, and I must say that they handle owing masses of cash to everyone but themselves very well—not me however.
I was convinced that I needed you to get me through school, and I foolishly assumed that once my degree was placed into my hands you would just disappear. You were to scram like roaches when faced with Combat, but it appeared that my degree was not potent enough for you.
There were many times when I felt completely hopeless about you. I barely made enough to cover my living expenses, and when my daughter was born, you began growing out of control. I had no idea how I was going to separate myself from you, my income was minuscule, but her little smiling face kept telling me that something had to be done. It was my duty to prepare her for a successful future, and I couldn't do that with mounds of debt.
At 25-years-old I'm chopping away at this house of debt we've built together. It won't happen overnight, but I WILL be released from your grip. You will no longer have control of me because I am taking the reins to my life back, so I suggest you go find your next victim.
Sincerely,
Dyana
When it comes to personal finance, it feels like everything is about the numbers. And us personal finance bloggers are obsessed with them. Looking at the dirty details of someone's budget or net worth is like personal finance porn — we get hot for it. It's sexy to see how much someone saved, or get a peek at their budget. We congratulate people on paying off debt.
While I love consuming the numbers as much as the next person, I've come to realize that all the numbers are a lie.
The numbers are simply one-dimensional representations of what someone has done. These numbers work hard at making us feel either incredibly good about our situation or incredibly bad.
Usually, it's the latter. Maybe you thought you killed it this month, but then someone made twice as much as you. You thought you put a lot toward debt, then realize someone put your entire salary to debt. In these moments, it's easy to get sucked into feeling like you're not good enough.
But here's the thing: the numbers don't tell a whole story. There is absolutely no context to compare ourselves to others. After all, personal finance is not apples to apples. Yet we get sucked into these numbers thinking that if they can do it, so should we.
I implore you — look at the bigger picture. There are so many things that affect what you can ultimately do with your money. Things like:
Where you live (cost of living varies widely across the country)

If you're single or married

If you have children or do not

Whether you are healthy or not

If you're a renter or a homeowner

If you have pets or do not

Your state tax rate

Your race

(there I said it)

Your gender

(yep)

If you financially support a partner, spouse, sibling, parent, etc.

If you are a stay at home parent

Your employment situation

Your education, and more
I remember when I was paying off debt, I used to get jealous of what others were putting toward their debt. I've had people say the same thing about me. But our situations, inevitably, are always wildly different. I cannot compare myself to someone who is married and lives in a low-cost of living area, as that is not my reality. Someone struggling to find work and take care of a baby should under no circumstances compare themselves to me and what I've done.
You see, in personal finance context is everything. The numbers mean absolutely nothing without any context. We all have our privileges and setbacks that are uniquely ours. They can either help or hurt us on our financial journeys. Some we can change, others we cannot.
But it's important to acknowledge they are there. It's important to look at the big picture and avoid comparing your financial situation to others at all costs. Doing so will be the fastest route to misery and if I can make a guess, could sabotage your own financial well-being.
In your own quest toward financial freedom, it's important to find inspiration from others who have gone before you and have done what you want to do. But don't get paralyzed by empty comparisons — focus on what you can do with your own particular situation.
Hey everyone!  Today, we have a dear debt letter by Eric Rosenberg, a full-time freelancer and blogger at Personal Profitability. Eric writes about personal finance and entrepreneurship at InvestmentZen, his own blog, and other sites around the web.
—
Dear Debt,
We have had an interesting journey together. I was happy to rid myself of you multiple times in the past, but it looks like we will inevitably be back together sometime soon. I'm not upset about it, but I do need to be careful with you this time around. I'm a dad now, after all, and it isn't just about me anymore.
We first met when I went to graduate school. I was fortunate to earn a full-ride scholarship for undergrad, but wasn't so lucky with my $90,000 MBA. I worked full-time while earning my MBA full-time to keep you from taking control of my life, but you were certainly a big cloud hanging over my head.
When I graduated from my MBA program in March, 2010, I had taken on $40,000 in student loans and had a net worth around zero, but I wasn't going down without a fight. I used a combination of automation and aggressive payments to pay down my debt as quickly as possible.
In fact, I started paying off my student loans before I even finished grad school to keep interest from getting the best of me. I put 100% of my bonus from work and 100% of my tax return into getting rid of you. I split my payment into two, paying every payday instead of monthly, and slowly added more and more to each payment until I was paying around $700 per month, well over twice what was required.
And it worked! Two years and six days after graduation, I was debt free. Well, kind of. While my student loans were paid off and I never had credit card debt, a you reared your head in a new form in my life: as a mortgage.
I bought my first condo less than two months before paying off my student loans, so I was never really free of you completely, you just changed forms. But at the same time, I had a roommate and was paying less every month for my living costs while building equity in a home. Now, rather than simply costing me money every month, you were serving a valuable purpose.
It turns out we can get along well, as long as everything goes according to plan. Thanks to my MBA, which I could not have earned without you, my income doubled at my day job. It even led me to be able to leave my job for self-employment! When I owned my first condo, I needed your help, and it turned out well. I sold the condo and made a bundle. This time, I was able to get rid of you completely. When I sold my condo, moved to Portland and became a renter instead of a homeowner, I lived without you for about a year, but we were destined to meet again.
At the end of 2014, we met again. I was now married, so you were not my burden alone. I bought a home and you appeared again in the form of a mortgage. Because things worked out well the first time, I wasn't too worried about bringing you back into my life. And again, it turned out okay.
Thanks to the booming real estate market in Portland, we made 20% on that house even though we only lived in it for 14 months. And because we moved for work, that entire 20% is tax free! Thanks debt for helping me earn a profit on real estate yet again!
So now I am living without you again, as I have been since selling the house in April, 2016. And I admit, I don't miss you. I don't miss looking at my finances and seeing a six figure debt. I don't miss monthly debt payments, but they have been replaced by something else: rent.
Moving to Southern California gave me plenty of sticker shock on real estate prices, even moving from a hot market like Portland. But my rent here is $400 per month more than my old mortgage payment! It turns out that getting out of debt cost me more than being in debt! Debt, you are so sly!
So, debt, I want you back. I'm ready to take you on for a fourth time, this time for yet another mortgage. But because we've worked together to buy a home a couple of times in the past and it worked out well, I'm not too worried about bringing you back into my life. In fact, buying our next home with a big down payment should save us around $900 per month compared to our rent we are paying today!
As with any relationship, I won't take any crap from you. No teaser interest rates. No balloon payments. Just a boring old 30 year fixed. If we can get back together on those terms, I'm down to give it another shot.
Your pal,
Eric
I saw Francesca wrote a dear debt letter and had to share. Enjoy!
—-
Dear Debt,
I have been wanting to write a letter to you for quite some time, and now that I am nearing the end of our journey together, I think that this is the right moment.
You have made me feel so low, so incredibly sad and melancholy, and very alone. It's been a frustrating relationship for me, because I know that I am not bad with money. I am, in fact, very good with saving money and being frugal – squeezing every single penny out and never spending any money on myself has become second nature to me now. But with my daughter at home, I felt that I could not earn any more money than I was earning working from home in the evening – a job I have done since she was 1, and which I still do now. I would have her all day with me, and then as soon as she was asleep, I would then work until 11:30pm, if lucky.
The reason for my relationship with you was due to lack of support, and not earning enough money. That may sound like I am passing the buck, but I know that I would not be in this situation if I'd have had the support that I needed – that most people have. Also, I was stupid then and bought some things for my daughter on my credit card, because I was feeling like a terrible mum in not being able to buy anything for her. When I say I was not able to buy anything for her, that it exactly what I mean. Nothing.
It was incredibly hard for me, because she is an amazing girl, with a fierce imagination and a love for new experiences and places. It wasn't so much the materialistic side that I struggled with (the endless stream of toys), but not being able to take her anywhere, as I did not have a car, or any spare money to pay for entry into somewhere.
Social media played a big part in the money that I put on my card because of a few things I bought for my daughter, because I was so exposed to images of people who decorated their child's room that made it a magical play area, with toys that were colour coordinated, with these children dressed in the prettiest frilly dresses…and it made me think, why shouldn't my daughter get that? Although I admit I am incredibly biased, there is no doubt in that she is a beautiful girl, with a huge heart and strong personality. She is everything to me, and I want to give everything to her.
Once I had begun this relationship with you – a short one, by a lot of standards – I felt incredibly trapped. There I was, with a little girl, and a tiny income. How on earth was I going to pay off this debt? I didn't know what to do, and you had a hold over me. My minimum payments were still more than I wanted to pay; I didn't want to pay anything!
To be fair to you debt, you made me wrack my brains and come up with some ways that I could earn more money. I had looked into earning more before, but I couldn't find anything that I could do around my daughter, and that didn't require any upfront costs. With studying part time at the University too, I was strapped for time, and wanted to spend every waking moment with my daughter – the most amazing little person of all.
Being aware that debt is not a good thing, I had a fire under me and was determined to do the best that I could to get rid of you as fast as I possibly could, without needing to pay for childcare, or tie myself down to something that would eat up all of my time and energy.
The best thing that you made me do, is begin this blog. I honestly don't think that I would have started this blog if I hadn't have been in debt. The reason that I say that is because although I had been living on a very small income with a child, it wasn't until I got into debt that I began to feel true despair in my situation – I felt as though it would be impossible for me to escape.
So I thank you debt, for pushing me into starting this blog, where I have been welcomed with open arms by the personal finance community, and have discovered so many blogs that I may not have found without starting one of my own. The other blogs have provided me with endless support, encouragement and inspiration, which have been a true blessing. So whilst I may make out that our relationship has been wholly bad, I do appreciate the lessons that I have learned from being with you. I am brimming with optimism, it pours out from me and makes me feel a mixture of happy and tearful. I am indescribably excited for what is to come, because I know that it will be the best feeling to finally be free.
You only wanted to give me what I thought that I wanted, and you did that so well. However, I was not aware of the effects that this would have, and know now that I need to get out of this unhealthy relationship.
As I have mentioned in my first sentence, we are now coming to the end of our relationship, and I could not be happier. I am obsessed with writing down every single scrap of money that I have, and have figured out when I can become debt free. I can become debt free in March 2017. I feel very nervous writing that down! But I have worked it out based on the extra money that is guaranteed from now until then, which falls under: pay from my new part time job, rent from lodger, earnings from dog boarding that I have booked in, and blog money that is due in. These are all guaranteed amounts of money that I will be getting from now until then (some of which I already have in my account), so I know without a doubt that my debt can be paid off by then.

Unfortunately in my main job, my pay is done per project, which means I have no idea how much I will be paid every month! Over the winter, my work becomes much slower, so I need to put any extra money to the side to cover the bills just in case I am not paid enough for these. I have put some to the side already from things like overtime, dog boarding, matched betting, eBay selling. If I knew how much I would be getting paid, I could put extra money into paying off my debt earlier, but for now I am keeping it to the side in case I need it for my bills.
The thing that I hate the most about you is that you are preventing me from doing the things that I really want to do. If you are wondering what these things are, I can give you some examples! I really want to take my daughter on holiday next year. She is 5 years old now and her absolute favourite place to go is to the beach. She loves the sand, the sea, the ice-cream, the games – all of it. However, as we live in England, the weather is not always desirable for heading down to the beach. We are lucky in that we are about 45 minutes away from a great beach, but I wouldn't let her swim in the sea (it's brown!). Taking her abroad to somewhere that is hot, would be high on my goals. I can just see her face now, lit up in happiness and excitement. When I take her to the beach near us, she squeals with joy for the whole day. As a parent, there is nothing more that you could want.
So my first goal after getting rid of you may sound like an easy one – but nevertheless it is one that so far I have not managed to achieve for her. I have many other things that I wish to do such as: buy a different house (love the house, hate the area), start saving, start investing, and become more financially secure. I want to feel more relaxed about my money, because right now, it stresses me out.
 Now that's not to say that you haven't tempted me to climb back into your clutches…I can fully see your charm and appeal. And that's the beauty of it – I have woken up to the techniques that you use to keep me and win me over, and I see through them. Once I am free from your clutches, I will not ever return. I am so excited to be free, and be the true me. Not the person who is feeling down about being stuck with you, but the person who makes big plans for the future, and will work as hard to achieve them as I have worked to get you out of my life.
When we have broken up once and for all, look out for me – I will be the person with the biggest smile on her face that you'll ever see.
See you on the other side.
– F.
A year ago, after paying off all my debt I was looking for a way to give back. After all, my blog was just the fuel I needed to pay off debt and helped me launch a new career. To say I'm grateful for my readers and this community is an understatement.
So I started donating $50 per month toward my readers to help them pay off debt. Many of my readers email me desperate, scared, and sometimes suicidal. The weight of debt can be so heavy. I knew that small amount wouldn't pay off all of their debt, but I knew that this small gesture could mean a lot.
As the project went out, I had people offering to match my donations. Shannon matched one month and for most of 2016 J. Money matched my contributions too.
Throughout 2016, J and I brainstormed how we could do something even bigger and better. We enjoyed helping someone in need once a month, but we kept thinking about making it more impactful.
Based on many conversations, we decided to launch #DebtDrop and get more people involved. Our goal is to amplify what we've already been doing in a more official capacity.
You see, J. recently launched the Rockstar Community Fund, a philanthropic initiative aimed at helping others directly with financial contributions.
#DebtDrop is one of its signature projects that I am leading. Our goal is to help people pay off debt and feel less alone. To gather the strength of the community to make real financial change in people's lives.
To me, the whole goal of the Rockstar Community Fund is to show that a small financial contribution can have a big impact. Through the community fund and #DebtDrop, we can help others directly.
How do I get involved?
There are many ways to get involved in the Rockstar Community Fund. I love the #GivingCards project and think the Just-In-Time giving initiative is SO needed in the community. For #DebtDrop, we're looking to harness the power of community and pay off some debt!
Being in debt can take a major toll on your life and we want to help people who may be on their last thread of hope.
If you want to get involved, you can:
Match $50. You can give directly to the Rockstar Community Fund and ask to earmark your gift for #DebtDrop. If you're a blogger, you can also give directly to one of your readers – it doesn't have to go through the RCF. But please let us know about your contribution so we can keep track. We'd love to share your story and know how this is making an impact.
Nominate someone who needs us. If you know someone who could use a little help, specifically to pay off debt, let us know. You can email me and we will take it into consideration. (Bloggers – keep an eye out on the comments/emails you get from readers. You may have someone who reads your blog who could benefit from this!)
Once a month, we will be helping someone pay off debt — and hope to do it bigger and better than before. The best part is that the recipients aren't expecting help at all. They don't ask for it. We surprise them and many of them are shocked, moved and inspired to keep going. The feedback I've gotten in the past year has inspired me so much to give back. You really never know how a small amount of money can help someone who feels hopeless about their debt. I know that we can make a difference.
There are other ways to get involved with the Rockstar Community Fund as a whole, too.
Share the project and spread the love! 🙂