Time is starting to become this weird mystery to me. I only really know what time or day it is because of the meetings that string the hours together, but aside from that it's all been a blur as of late.
A few weeks ago, I went to the launch of the Road to Financial Wellness tour in New York City sponsored by Centsai. It was great to be back in my favorite city — the site where I accumulated the majority of my student loan debt.
The event was a success, but the trip was also exhausting. Fun, but so tiring. Just days before my trip I signed a lease on a new apartment, which meant as soon as I got back from my trip my life consisted of unpacking, cleaning, and getting settled.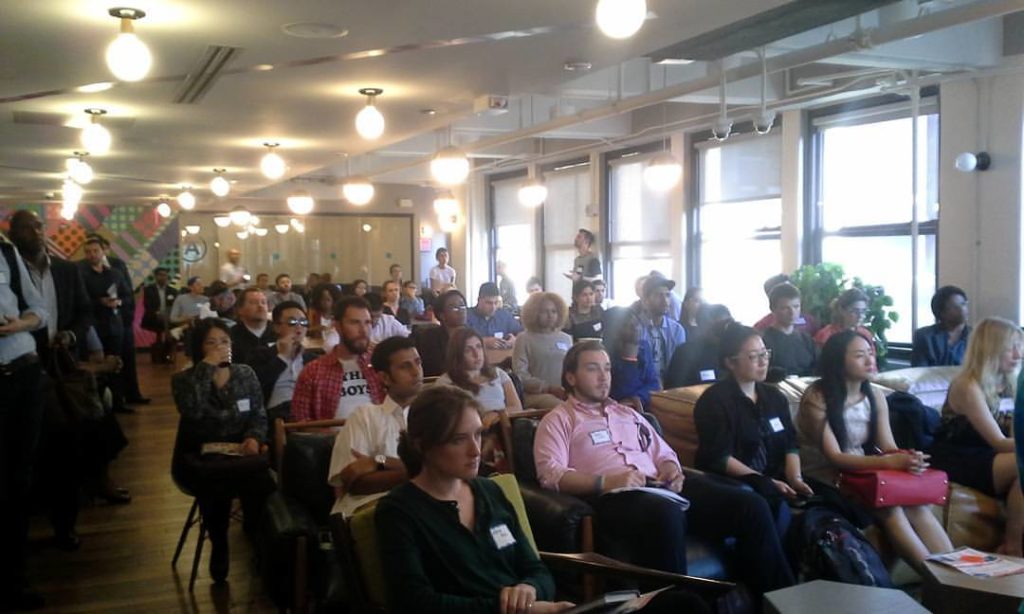 We're mostly there and it feels so good to finally have a space of our own. I am finally feeling like we live here again and aren't on some weird vacation.
While I'm so happy to have our own place again, this move hasn't been cheap. Now we're paying full-on rent (and not discounted parental rent) and getting renter's insurance, internet, desks, etc. It's amazing how many little things you need just to get started in a new place.
Financially it hurts, but I know I'll just be bleeding money for a month or two and things will level out.
But then again maybe I'm being too optimistic. I'm now going to Chicago for the Road to Financial Wellness pit stop (I love my job — if you're in the area sign-up!) in July, going to Portland for a wedding in August and will be headed to FinCon in September. Luckily, FinCon is in my home state but I know it will come with some expenses.
I'm trying not to panic about all the expenses, but also trying to be mindful of them and lower them where I can. In addition, I'm working a ton, which I hope will lead to a good income in the coming months.
Going Forward
I'm happy to report that after my post about the dangers of all-or-nothing debt repayment, I actually saved enough for taxes for June. It felt like a big victory, given the previous months. I'm still slowly building my emergency fund and adding money to my investment account, but the savings goals are not happening as quickly as I'd like.
Being on the go so much isn't a very good recipe for saving money. I'm happy with my experiences though and know that things will normalize soon.
Trying to remember what I had to do when I was getting out of debt — think of the big picture. Things can feel like they're moving incredibly slow and like it will never get better. But small, consistent actions can lead to big changes. I'm also beginning to think and grow rich, something that I've recently adopted from my friend Shannon. Sometimes shifting your mindset can really help.
So I'm hoping that even though things aren't perfect, that I'm still bettering my life financially every day.
How are things going for you?
Melanie is a freelance writer currently living in Portland, Oregon. She is passionate about education, financial literacy, and empowering people to take control of their finances. She writes about breaking up with debt, freelancing, and side hustle adventures at DearDebt.com.

Currently she puts more than 50% of her income towards debt, while living a frugal, fun life. In addition to her love of personal finance, art and music, she is also a karaoke master. Follow the adventure @DearDebtBlog.
Latest posts by Melanie (see all)