As you might have noticed, it's been awhile since I posted. I'm not proud of that but sometimes life just gets in the way.
Sometimes it's about surviving what's ahead and dealing with "in real life" stuff rather than my ramblings online.
I love this space and want to continue to nurture it but I also need to take care of myself. This year has brought physical health issues, mental health issues and most recently, the dissolution of my 9-year partnership.
Though it is for the best, I am completely devastated. It's been a rough couple of weeks that have tested me in many ways. At times, I could not stand to take it "day by day" but only minute by minute. It's been difficult to eat. To sleep. To let go of those dreams that you held so dear. The ones that will never happen the way you imagined.
I feel like I've lost a limb and I'm learning how to function again. I'm learning how to stand on my own two feet again without having an emotional crutch. Now that everything has cracked, I see all my faults come to light and am trying to become the best person I can be.
It's a journey. If you want to follow along, you can keep up with my personal writing.
While my love life was imploding, I was trying to keep it together for Lola Retreat, the love + money retreat Emma and I have been planning the last 10 months.
And let me tell you. It was beyond anything I could've imagined. It filled me up with so much joy and hope to be around so many incredible women. We laughed. We had fun. We got deep about the issues around love + money (I may have lost it during that session), money mindset and more.
Check out these amazing pics by my friend Kathleen Celmins. And if you want a serious case of FOMO, listen to the Martinis and Your Money episode we recorded live at Lola.
Lastly, I decided to organize the Suicide Prevention Blog Tour again this year. This is an issue near and dear to my heart and more relevant than ever. If you're a blogger, there's still time to contribute, so contact me!
Anyway, that's why I've been radio silent here. Between the big projects and events and the overwhelming grief, I'm taking it minute by minute.
I am focusing on being resilient (oh yeah, I got my first tattoo a few months ago. Semicolons in honor of Project Semicolon).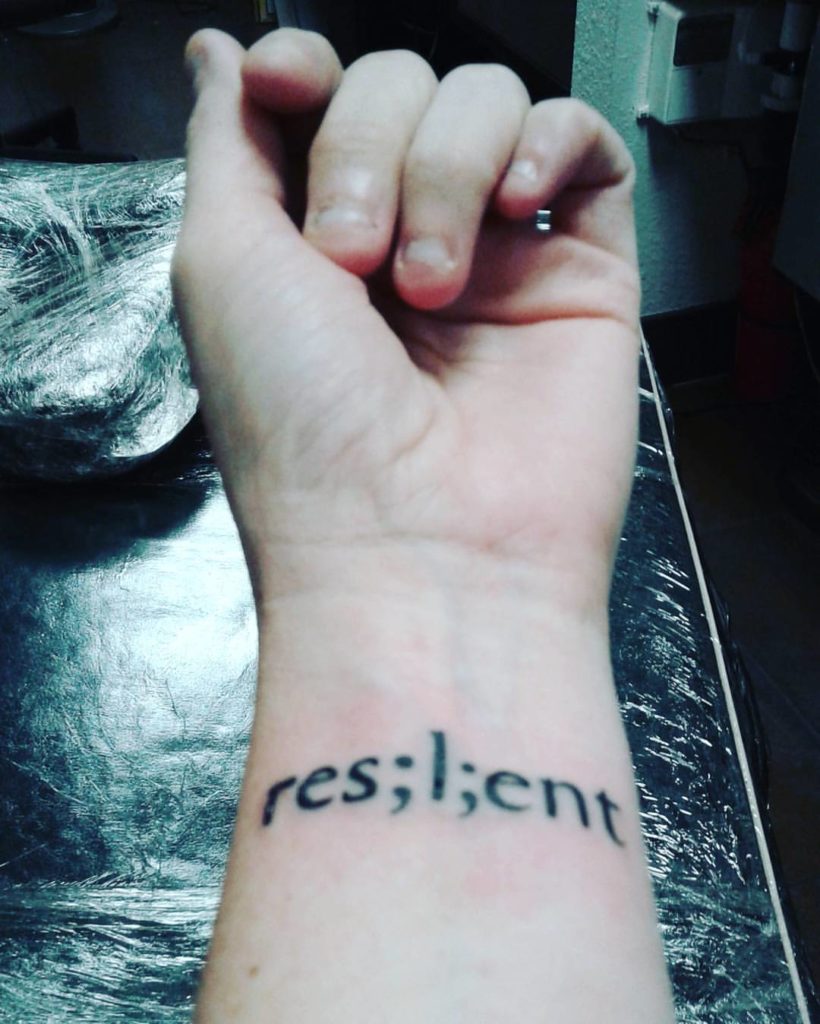 Melanie is a freelance writer currently living in Portland, Oregon. She is passionate about education, financial literacy, and empowering people to take control of their finances. She writes about breaking up with debt, freelancing, and side hustle adventures at DearDebt.com.

Currently she puts more than 50% of her income towards debt, while living a frugal, fun life. In addition to her love of personal finance, art and music, she is also a karaoke master. Follow the adventure @DearDebtBlog.
Latest posts by Melanie (see all)