This past weekend I worked a women's expo as one of my main side hustles: a brand ambassador. I was looking forward to the gig as it wasn't a typical event and it would be around a bunch of awesome women.
When I was in line to get my vendor pass, I saw the women lined up outside waiting to get into the expo. There was already a huge line waiting to come inside.
The slogan for the expo was "love yourself first."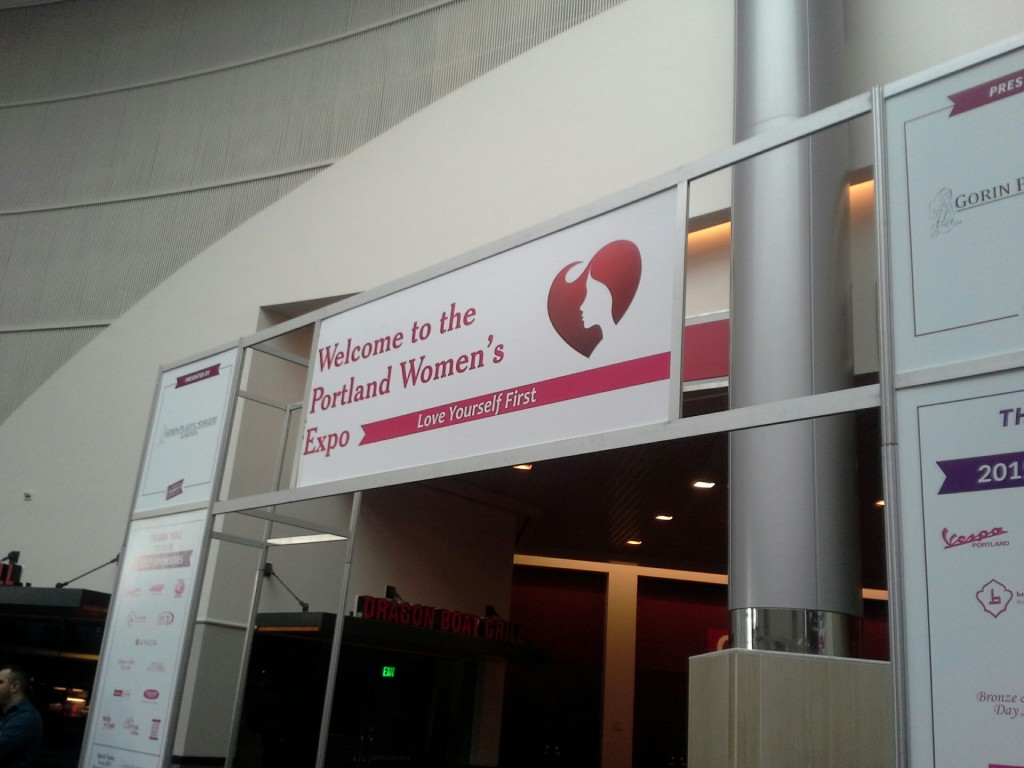 "I can dig that," I thought. We do need to love ourselves first.
So I get set up at my booth and throughout the day, I made the rounds to look at the other booths. After all, I wanted to see what other cool things were going on at the women's expo.
My research proved to be so disappointing. Over 90% of the booths were somehow about weight loss, skin tightening, waxing, makeup, and sexy outfits.
I don't know what I was expecting at a women's expo, but it sure wasn't this. "Love yourself first?," I thought. Yeah, right.
Love yourself after you lose 10 pounds, wax your vag, straighten your hair, and tighten your wrinkles. It felt like an expo that was supposed to be about loving yourself first, was really about buying products to make you look better and feel better.
This is the kind of marketing that we've been dealing with for years in traditional media and I guess I was just sort of hoping for something different. Something that didn't put all of our power into our looks or our youth, but more into our contributions to the community and our families.
All of this got me thinking: is this really what women empowerment looks like?
I think you know my answer.
So, if that's not it,  what does women empowerment look like? I started to think about what my ideal version of the expo would be. I would want to see classes on negotiating, how to start a business, relaxation techniques, and more community based products and services. I'd want to have more classes, products, and workshops that enhance our social network and respect our buying power, without just focusing on superficial stuff.
And I do have to say, I like some of the superficial stuff too. There is a time and place for that. But to have a whole expo that was mostly focused on beauty just felt like a disservice to the power and potential of women. I know a bunch of money was thrown into this thing and that many people probably made a bunch of money as well.
As more and more women become breadwinners, I think it's so important that we find avenues to support each other and ourselves. But we have to get rid of the old, tired model and stop marketing to our insecurities.
I know this is a big question, but: what does women empowerment look like to you? (in an ideal world, it's okay to be ridiculous)
Melanie is a freelance writer currently living in Portland, Oregon. She is passionate about education, financial literacy, and empowering people to take control of their finances. She writes about breaking up with debt, freelancing, and side hustle adventures at DearDebt.com.

Currently she puts more than 50% of her income towards debt, while living a frugal, fun life. In addition to her love of personal finance, art and music, she is also a karaoke master. Follow the adventure @DearDebtBlog.
Latest posts by Melanie (see all)