There are a number of ways to make money in your spare time, but one of the most potentially lucrative is entering the world of corporate training. A corporate trainer may have a background in education, business, marketing, or communications, or they may have other specialized skills that a business is in need of. It can be a rewarding side job that puts you in the driver's seat. However, it's helpful to first take a closer look at what this entails and how to start out.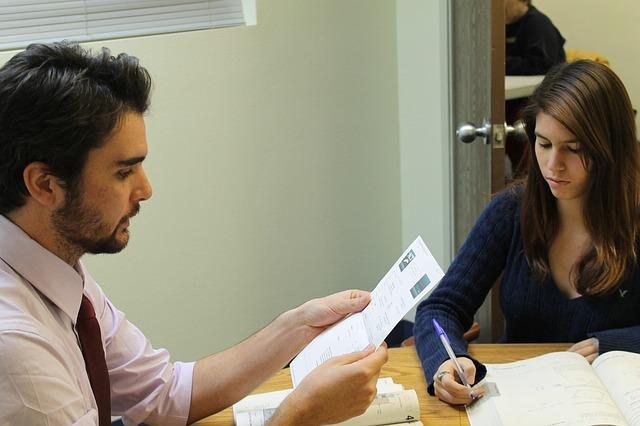 Image Source: Pixabay
Teach what you know
To begin, you'll need to determine what you'll be teaching. The difference between a regular tutor and a trainer is merely that trainers tend to offer skills that are more business-related rather than academic. Do you have any specialist skills from your day job that you could teach others on the side? Whether it's project management or programming, focus on your specialty.
Boost your existing knowledge
Even if you excel in a particular subject, to become a corporate trainer you might need to brush up on the teaching side of the equation. You can develop your skills as a trainer with a short course in training and assessment, or enter into a longer degree program. A good trainer is able to understand not only the skills that need to be transferred, but also the business's needs and the latest training techniques.
Seek out contract work
Some corporations have an in-house training department, but many now choose to outsource this task instead. The human resources department tends to handle training and assessment, so that is a good point of contact as you begin. A good first port of call is a professional training and development organization, like the ATD.
Become an online trainer
Another option is to offer your services online as you start out.  You can create your own training academy, using videos, webinars, and other interactive platforms with your clients. This lets you work on your own time, tailoring your content to your clients' needs. The other benefit of online training is that you can package your content and sell it in different formats, including podcasts and downloadable manuals.
Become an adult education instructor
Do you have a local community center or college that offers evening and weekend courses for adults? This could be another good part-time outlet for your skills, offering a way to get your foot in the door and gain some hands-on teaching experience.
Keep up with technology
There's always a strong need for trainers who are knowledgeable with the latest technology. Be sure to keep your own computer software skills up to date if you want to pass these skills on to others. Other areas that you should watch closely include public speaking, management techniques, and legal policies affecting the business world.
If you like the idea of empowering others with your expertise while earning a nice side income, becoming a trainer may be a good prospect for you. These are a few tips to keep in mind as you hone your own skills and find a receptive audience.
Are you interested in becoming a corporate trainer? Or do you have experience with corporate training?
Melanie is a freelance writer currently living in Portland, Oregon. She is passionate about education, financial literacy, and empowering people to take control of their finances. She writes about breaking up with debt, freelancing, and side hustle adventures at DearDebt.com.

Currently she puts more than 50% of her income towards debt, while living a frugal, fun life. In addition to her love of personal finance, art and music, she is also a karaoke master. Follow the adventure @DearDebtBlog.
Latest posts by Melanie (see all)