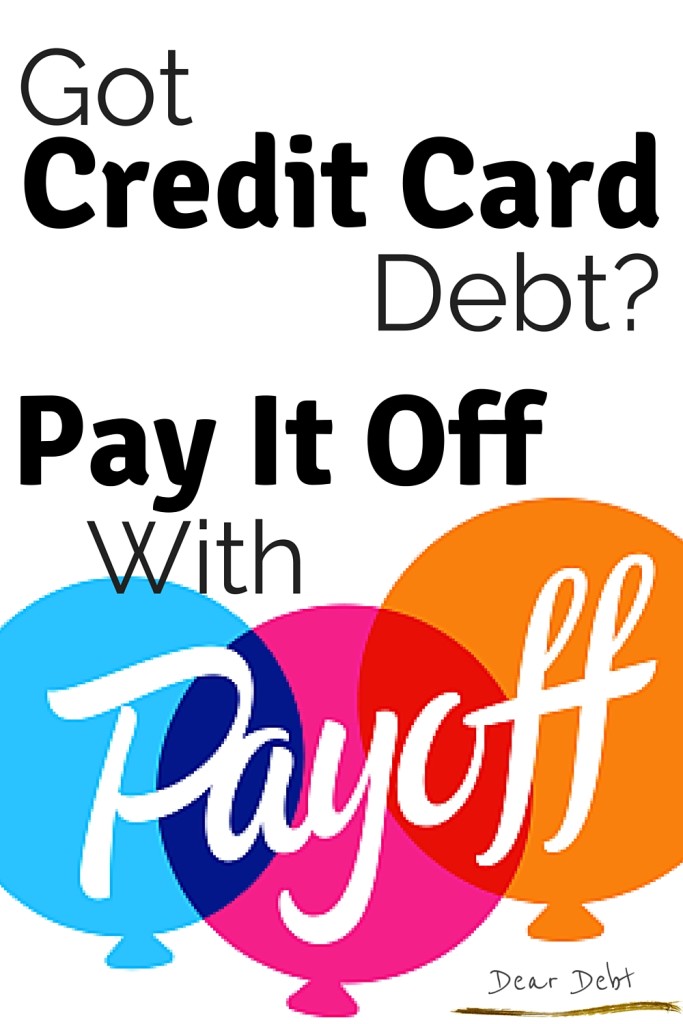 One of the main reasons I started Dear Debt was to inspire people to get out of debt — to create a community of like-minded people, who shared their struggles with debt, as well as their dreams about what life is like after it's all paid off.
I've been "lucky" in that my only debt is from student loans. Heck, I didn't even get my first credit card until two years ago! But I know many of you out there are struggling with sky-high interest rates and are buried in credit card debt.
I can only imagine how frustrating it is — especially with interest rates that can be around 20 percent or more.
A year ago, I would have told you to hunker down and limit your spending and hustle like crazy to pay down your credit card debt. That part is still true.
But there's an extra layer that I think can make the process a whole lot easier: the Payoff Loan™.
The Payoff Loan™ may help borrowers with credit card debt simplify their payments and pay much less in interest. So instead of paying multiple credit cards and paying exorbitant interest rates, you'd pay one loan at a (potentially) better rate.
Borrowers can get a Payoff Loan™ from $5,000 to $25,000 at fixed rates between 8 and 22 percent APR with a repayment term of 2-5 years (your choice). If you can get a better rate with Payoff than your credit card, this makes financial sense.
Currently, the Payoff Loan™ is not yet available in Alabama, Arizona, Colorado, Connecticut, Delaware, Illinois, Indiana, Iowa, Kansas, Louisiana, Maine, Massachusetts, Minnesota, New Hampshire, New Jersey, Pennsylvania, South Dakota, Texas, Vermont, Wisconsin, and Wyoming.
To be eligible, candidates need to have a FICO score of 660 or higher with a debt-to-income ratio less than or equal to 50 percent.
Aside from making financial sense, I've worked closely with the people at Payoff, and they are legit.
They are real deal people (Yes! You can talk to real people from their awesome member experience team!) who care about getting people out of debt, because they realize that life is so much more than a debt payment.
What I like about them is their transparency. They clearly state there are no application fees, no prepayment penalties, no late fees, no annual fees, and more.
You can fill out a quick application to check out your potential rate, with no impact on your credit score. If you find something you like, you choose an offer and receive the money in the bank.
Pay off those pesky cards, save money on interest, and simplify your bills.
So, who do I think this is right for? People struggling with credit card debt who are ready to dump that debt.
However, here's the crucial part. You have to be ready and understand the root cause of why you got into debt in the first place. No consolidation or refinancing plan will work if you keep borrowing as a band-aid.
So, if you have treated the root cause of being in debt (living beyond means, not making enough, not having an emergency fund, etc.), I think this can potentially be a great option.
As I mentioned, I don't have credit card debt, so don't have firsthand experience with the loan, but I do know that I trust Payoff and they are good people. They get what it's all about and want to see people succeed.
So, if you are in credit card debt, Payoff is another option to look into. As always, do your research, understand the terms, and do what is best for your situation. Remember, I'm not a financial expert 😉
But I do want to share cool products and services, knowing that they could potentially help someone.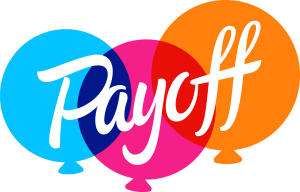 I'm an affiliate of Payoff, so if you use my link, I'll get a bonus to help Dear Debt keep going. As always, I only write about things I'm truly passionate about — because let's be honest, ain't nobody got time for that!
Melanie is a freelance writer currently living in Portland, Oregon. She is passionate about education, financial literacy, and empowering people to take control of their finances. She writes about breaking up with debt, freelancing, and side hustle adventures at DearDebt.com.

Currently she puts more than 50% of her income towards debt, while living a frugal, fun life. In addition to her love of personal finance, art and music, she is also a karaoke master. Follow the adventure @DearDebtBlog.
Latest posts by Melanie (see all)