For the past week, I've been trying to recover from the Financial Bloggers Conference, aka FinCon. I came back last Sunday with absolutely no voice and throbbing feet from several nights on the dance floor.
I know I mentioned that last year was a dream come true, but this year was ten times better.
Last year, I had just quit my job and didn't really know what I was doing. I felt like the new kid on the block, just soaking everything in. I had a blast then, too and did my fair share of networking — most of which elevated my career this past year.
This year? I wasn't necessarily looking for work, I WAS working. My colleague Tonya Rapley and I hosted two awesome events at FinCon with financial brands that I LOVE. We've been working behind-the-scenes for months to make these events happen and it felt so good to see the fruits of our labor pay off.
Right before FinCon started, we hosted a lovely Women and Money Tea sponsored by Fidelity. Imagine a room of 30 powerful and engaging women talking about money in an intimate setting. It was so great to sit down with people I admire and talk candidly about our relationship to money and our unique struggles.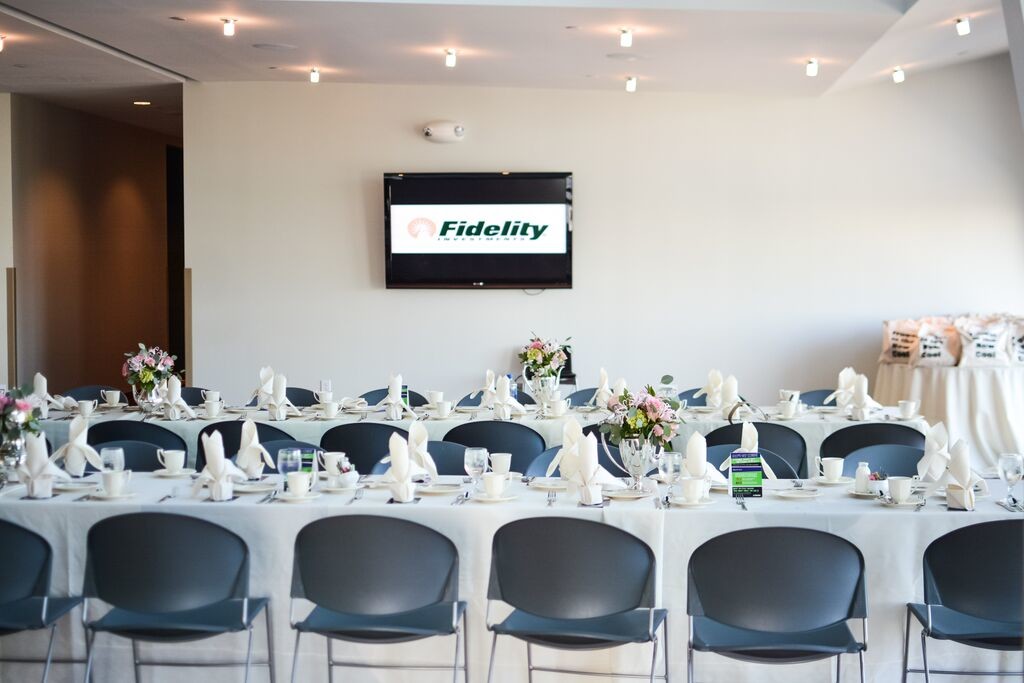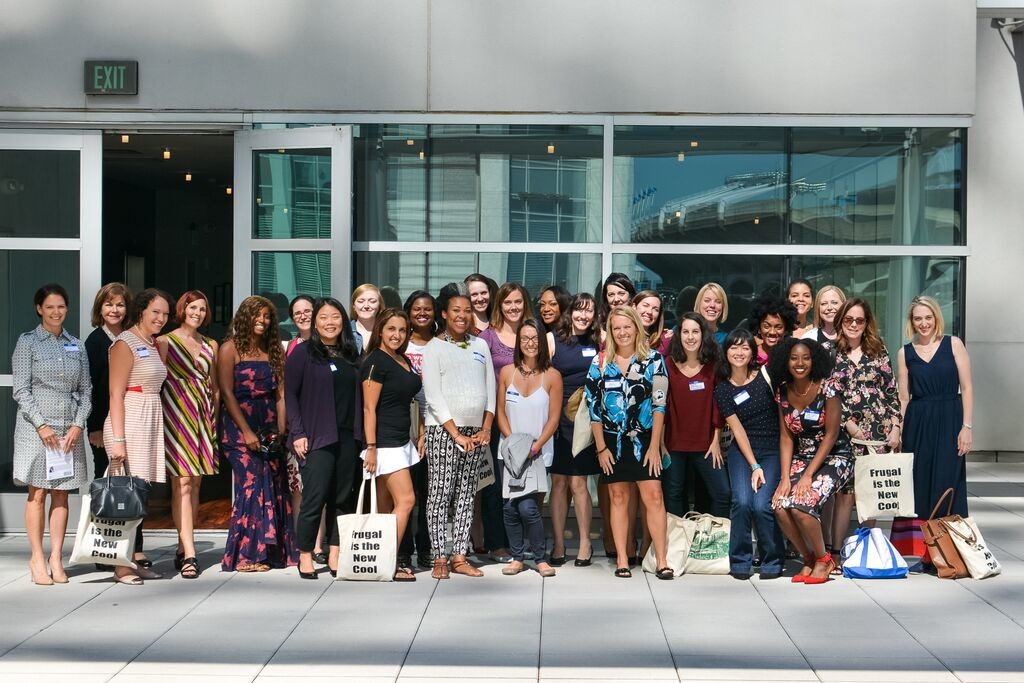 FinCon could have ended there and I'd be happy. Everything about that event was simply perfect and I cried happy tears afterward.
The next day we also hosted an event with SoFi, pretty much the coolest student loan refinancing company around. We invited everyone to hang out and bowl. I'm proud to announce I'm still a terrible bowler, but a good time was had by all.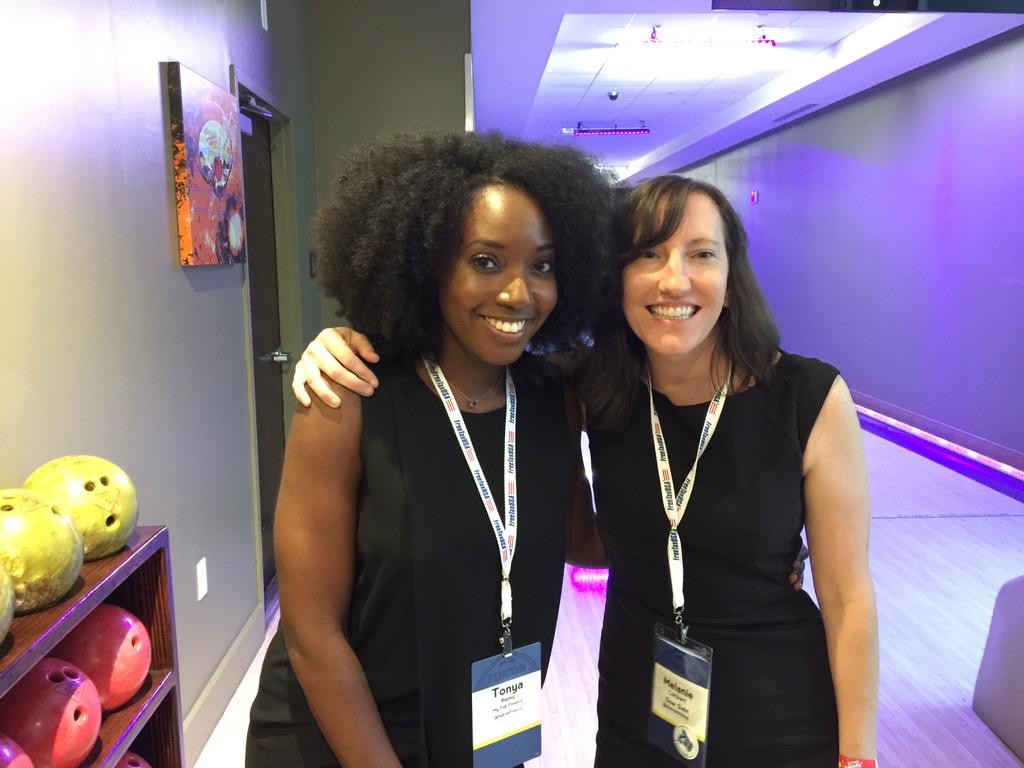 On Saturday, the happy hour crew recorded Martinis and Your Money live and I shared my most embarrassing money mistake. It was so great to connect with all the ladies in-person.
THEN, Saturday night blew my mind even more. This little blog of mine WON best debt-focused blog! I ran up there, jumping up and down like a crazy person. I was so excited. Thank you to all my readers and those that voted. You rock.
Dear Debt is my baby. Dear Debt, in many ways, was a lifesaver for me. In that moment of winning, I felt like everything I've worked hard for did matter. It's nice to have those moments where you feel like other people get what you are trying to do.
Then I kept screaming like a crazy person because Shannon won best podcast, Tonya won best video, Jason won best collaborative project for Road to Financial Wellness (which I coordinated the blog tour and several in-person events for) and more.
Aside from the events, the podcast, and the award, I did attend some sessions that were really inspiring. In addition, I networked my face off and met with as many people as I could.
But the absolute best part of FinCon? The people. Last year I met Shannon for the first time and we were insta-BFFs. This year we were roommates and oh man it was like we were in college. We shared our dreams, our struggles, and our goals for the future (and stayed out way too late). And I'm so proud to call her a friend and colleague.
I loved seeing Erin from Journey to Saving again and catching up about our crazy freelance journey. I enjoyed meeting my debt accountability partner, Even Steven Money, who is always making sure I'm working hard to pay off that debt. I loved meeting the ladies at Payoff in person. I had a great time meeting some of my clients for the first time.
There are simply too many people to name, but I had an outstanding time reconnecting with old friends and meeting new ones. As an extrovert, FinCon gave me SO MUCH LIFE.
I'm a die-hard FinCon fan and you bet your bottom dollar that I'll be in San Diego next year for #FinCon16. Will I see you there?
Were you at FinCon15? What was your experience? Did we meet? If so, say hi!
Fidelity photos by Joshua Galloway
Melanie is a freelance writer currently living in Portland, Oregon. She is passionate about education, financial literacy, and empowering people to take control of their finances. She writes about breaking up with debt, freelancing, and side hustle adventures at DearDebt.com.

Currently she puts more than 50% of her income towards debt, while living a frugal, fun life. In addition to her love of personal finance, art and music, she is also a karaoke master. Follow the adventure @DearDebtBlog.
Latest posts by Melanie (see all)