After many months, I have an exciting announcement: MY BOOK IS HERE! Can you believe it? If you would have told me three years ago when I started this blog that it would lead to a book deal, I'd laugh in your face.
I am really excited to share my baby with the world and hope it inspires people to dump debt and take control of their finances.
Instead of just mentioning my book, I thought I'd share the five best books to help you get out of debt. Sometimes you need a little extra guidance so here are some of my favorite resources to help you pay down debt and get your money in order. (p.s. these are affiliate links and I'll make a small commission if you purchase something, which helps support Dear Debt)
1. Dear Debt: A Story About Breaking Up with Debt
Okay, so shameless plug here but I do think my book is one of the best books to help you get out of debt. Why?
I paid off $81,000 in student loans. It was the hardest thing I've ever done, but I'm proof it can be done. The book chronicles my journey of getting into debt and how I managed to get out of it after struggling with low-paying jobs, making $10-$12 per hour after graduation.
The book is part memoir, part actionable advice and every chapter ends with a dear debt letter! I was so excited because I was able to share some of the killer letters that others have written in the book!
If you're looking for inspiration, motivation, and actionable advice on paying off debt, cutting back, and earning more, my book is for you.  And remember…you are not a loan. You are not alone.
2. Hustle Away Debt
You guys know I'm all about the side hustle. Side hustling pretty much changed my life and helped me get out of debt. Not only that, it led to a new career.
Everything you want to know about side hustles is in Hustle Away Debt by David Carlson. He shows you how you can pay down your debt using side hustles and provides guidance on how to find the best hustle for your lifestyle, how to fit it into your schedule, and how to make real money at it. This is an essential guide if you're looking to earn more!
3. You Only Live Once: The Roadmap to Financial Wellness and a Purposeful Life
I can't tell you how proud I am of my boy Jason Vitug! Jason wrote You Only Live Once (YOLO — get it?) to help inspire millennials to get purposeful about their money. Throughout the book Jason shares his personal story and experience and discusses the importance of knowing your money why.
Once you understand your money why and how it can serve you, Jason hands you the tools you need to reach it in this book. For Vitug, it's all about using your money to take you to the next level. He teaches you how to take control of your money through budgeting and strategic savings. With your money under control, you can move toward reaching your bigger purpose.

4. The Recovering Spender: How to Live a Happy, Fulfilled, Debt-Free Life
Ok, this book isn't even out yet, but I'm excited to read it. With a tagline like "how to live a happy, fulfilled, debt-free life" how could you go wrong? I'm putting this on the list as I know several blogger friends who've gotten a sneak peek at the book and they're raving about it. Also, Lauren is just cool.
Lauren Greutman speaks from her own experience with credit card debt and chronic overspending in this book. Using her personal story of financial recovery ($40,000 in debt, and an underwater mortgage) and its effect on her marriage, she shares the steps she took to get her money into shape, and stop the overspending. You can pre-order now! 
5. Your Money or Your Life
Early on in my personal finance journey, I read Your Money or Your Life, considered one of the personal finance Bibles. This book has endured and stayed relevant for over twenty years. Vicki Robinson and Joe Dominguez focus heavily on finding satisfaction and peace with both your money, and your contribution to the world.
They believe your money should be a tool to bringing happiness into every area of your life. With their big picture approach, this book is about radically shifting your thought process surrounding your money, and the direction of your life.
Some of the things I got out of the book include looking at your after-tax salary and what you really take home and also quantifying purchases in hours worked. For example, a purchase isn't just $20. It's trading one hour of your life to make $20, to afford that purchase. This book can really shift your thinking when it comes to spending and money management!
Have you read any of these books? Any others you'd recommend? 
Image courtesy of Death to the Stock Photo
This post is a part of the Get Paid to Write for Blogs Course Launch! Get Paid to Write for Blogs is a brand new course created by Cat Alford of Budget Blonde. Cat makes a full-time income from writing for blogs, and this course will teach you how to do the same.
If you're a long-time reader of my blog, you may know that I started my blog at a particularly low place in my life. I was deep in debt and struggling to find work. I felt everything that I worked so hard for vanish underneath my feet. To make it worse, I was hit with a wave of depression that was hard to get out of.
After more than a year of sulking in my own misery, I decided to stop feeling sorry for myself and my life and do something about it.
In January 2013, Dear Debt was born. It was a way to keep myself accountable in the debt payoff process. It was an outlet to channel all that pent up energy and turn a negative into a positive.
I quickly fell in love with the personal finance community and all that it offered. I never expected my blog to be anything but a diary of sorts, sharing the ins and outs of getting out of debt and struggling to find work.
I would have never, ever, in a million years dreamed that my blog would lead to my career as a writer, not even two years later.
For the first year of my blog, I was still trying to find my voice and figure everything out. But one thing really stood out to me. There were people making money online and working as writers for other blogs.
I thought that would be a cool thing to do, but quickly dismissed it. How can I write online? That's not for me. But as I kept reading more and more blogs and hearing more and more stories about people making a living as a full-time writer, I was intrigued.
"How can I do this?," I thought.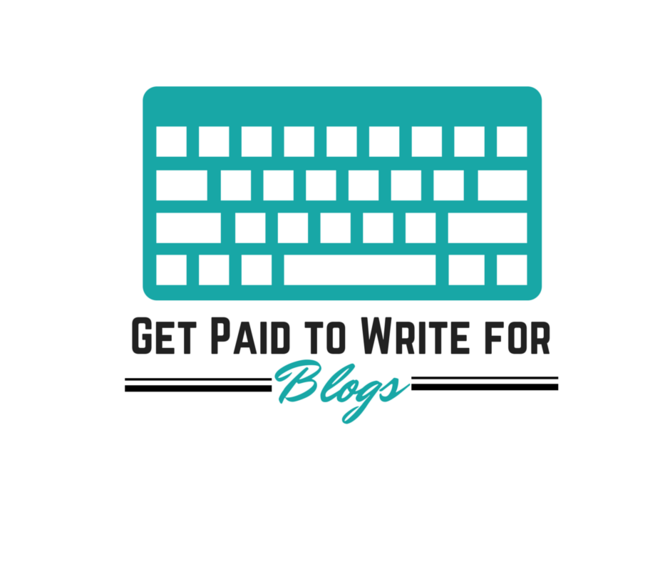 I started by stalking people's blogs and emailing people for advice. I did a few guest posts to get my name out there. Yet, there was still so much I didn't know.
How do you even find gigs? How do you pitch people? How do you know what to write about? How do you know what to charge?
I was filled with questions and not many answers. Through trial and error and my network of friends, I started to find answers.
Although on the outside it may seem like the process happened very quickly, I was fumbling and trying to make something happen (to no avail) for almost a year. Then, last year I had built up my writing work so much that I did the unthinkable and quit my job.
It's been a wild ride, but I've not regretted it one bit. I'm actually making MORE money than I was.
And here's a little secret. You can do the same thing as I did. There's no secret formula or special treatment. It's just about taking the right steps and knowing the right people.
Which is why I'm so glad to share Cat Alford's new course Get Paid to Write For Blogs. Instead of fumbling along for a year, you can take this amazing course with one of the veterans in our community. Cat has worked online for several years and her name is splashed all over the web. Essentially, you can learn from the best and skip some of the growing pains I had.
The course has 29 videos, with 8 different modules to help you every single step of the way.
The best part? There is a 7 day money back guarantee. If it's ultimately not your thing, you can get your money back.
I know that this course is valuable for anyone looking to build a career as a freelance writer. It's totally worth the money and you can easily make back your investment in a few short months.
The course is currently priced at $497. Yes, not chump change, but a totally doable amount if you want to invest in your career. The best part is that using my link, you can get 15 percent off the purchase price, bringing it down to $422.45.
If you want to become a full-time writer, learn from the best. I truly believe Cat is one of the best freelance writers in the personal finance niche and she offers so much value in everything she does. I am grateful to not only call her a colleague, but a true friend. She is so generous and truly a gem in this community.
Yes! I want to get paid to write for blogs!
I am an affiliate for this course, so will receive a small bonus if you sign up using my link. As always, I only share products I believe in and think would benefit my community.
Happy Monday everyone!
Can I tell you why I'm super jazzed? April has been the best month for my income in my whole life. I was waiting on a lot of payments and they all seemed to come in April.
So I far surpassed my old salary, and even went far over what I made with my full-time job and side hustling. Man does it feel good. I've been working my tail off wondering if it was all worth it. Yes, money isn't everything, but considering how hard/much I've been working, it was nice to see this financial validation.
What does this mean? You'll see some exciting debt repayment updates soon! Woo hoo.
I wanted to keep it short and sweet today as I'm currently drowning in work trying to get ahead, so I can actually take time off next week when I go to Spain. Ahhhh! I feel so unprepared. Like, not even excited about it yet, because I have so much work to do until I get there that my heart skips a beat just thinking about it.
Anyway, because I'm so happy about making extra money, I wanted to share some of my favorite articles on making money:
29 Smart Ways to Make Money on the Side in 2015 via The Penny Hoarder
50+ Ways To Make Money Fast By Side Hustling via The College Investor
How To Make Extra Money With A Side Hustle (That Pays Up to $50/hour) via Student Loan Hero, by yours truly 🙂
Also, just for fun, if you really need some laughs this Monday morning, listen to this hilarious podcast with my girls. Apparently, I've missed my calling as a phone sex operator. New side hustle? Haha. If you are really strapped for time, start listening at minute 42.
Now, go make that money!
As many of you know, my main side hustle is being a brand ambassador. I love being a brand ambassador because I'm a people person and love engaging with others. It also doesn't hurt that the pay is pretty good, the job is pretty easy, and I usually get free swag (notable on the list is getting $500 of free clothes for the second time, getting free coffee, and also specialty liqueur).
I have been working as a brand ambassador for four years now and I've learned a lot about life and business from this work. Working with the public teaches you a lot. Here are some things I've learned.
Approach is Everything
Over the holidays I worked a campaign for Columbia Sportswear (hence, the free clothes). I got to look all cute gallivanting in their warm clothes, hanging out in downtown Portland. But it wasn't that glamorous. It was 35 degrees and my job was essentially to hand out coupons to drive traffic to the store.
At first, I asked people, "Would you like a coupon for Columbia Sportswear? We have a….". Before I could even finish my sentence, people would walk past me and not even acknowledge my existence. I realized my approach was wrong. I was asking a yes or no question and forcing people to think. You don't want to put consumers on the spot and make them think.
So I tried just giving out coupons, "Here's a coupon for 20% off!", which was met with slightly better results. At least people were acknowledging my existence.
But I knew I could do better and  knew that if I wanted to do my job well, I'd have to be engaging and enticing, and not smarmy. So I decided to test something out.
As people walked on by, I said, "Happy Holidays from Columbia Sportswear! Here's a gift from us, which will get you 20% off all purchases."
This new method had warranted much better results — surprising results even. People were smiling, and happy, and even thanking me for talking with them. It was in that moment that I realized, your approach is everything! The way you approach people makes all the difference in the world, so if you want different results, try a different approach.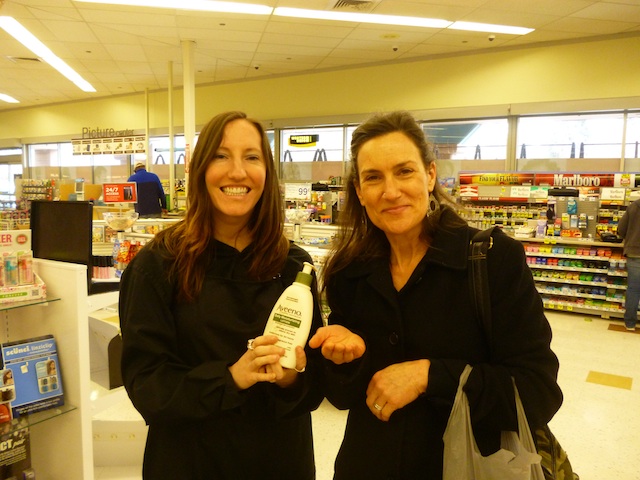 Some Things Are Never Good Enough for People
A large part of being a brand ambassador is giving out free swag. I admit some of it is cooler than others. I mean, do we really need more free pens? Probably not. But even so, I'm giving out free stuff and often coupons too. Yet, for some, nothing is ever good enough. I had a person complain to me that the coupon was only for 20% off. Gimme a break. Dealing with the public will let you see the worst in people. It's sad, but true. You are trying to do a job, and they may ignore you, criticize you, patronize you, or even try to flirt with you. I once had a guy at a coffee promotion tell me he just got out of rehab and wanted to settle down and wanted to know if I'd marry him? He said it so casually too, it was quite alarming. Things like this happen all the time.
I've learned that some things are just never good enough for some people, while others are just incredibly lonely and want someone to talk to.
Human Interaction is So Powerful
While many companies are investing large sums of money in the online space, I have to say that human interaction is still so powerful. In a digital world that is overly saturated with content, it's hard to grab people's attention. Our inboxes are flooded. Our browsers know everything about us. Our attention spans are the size of a gnat.
Face-to-face interaction is one of the few things we have left to connect with people on a deeply personal level. Talking with people during these promotions has been so much more than just me sharing information. People open up and want to share, when your approach is right and you act authentically.
This is why I love doing in-person events. You can't replace the human voice, nor body language. You can't replace that feeling of ease, talking to someone who you are instantly comfortable with.
While being a brand ambassador is merely a side hustle for me, I've learned so much from it. I've learned to try different approaches and realize it's not always me when something isn't working out.
What has your side hustle taught you about life?
Want to learn how to become a brand ambassador? Check out my friend Kenny's course on how to become a brand ambassador.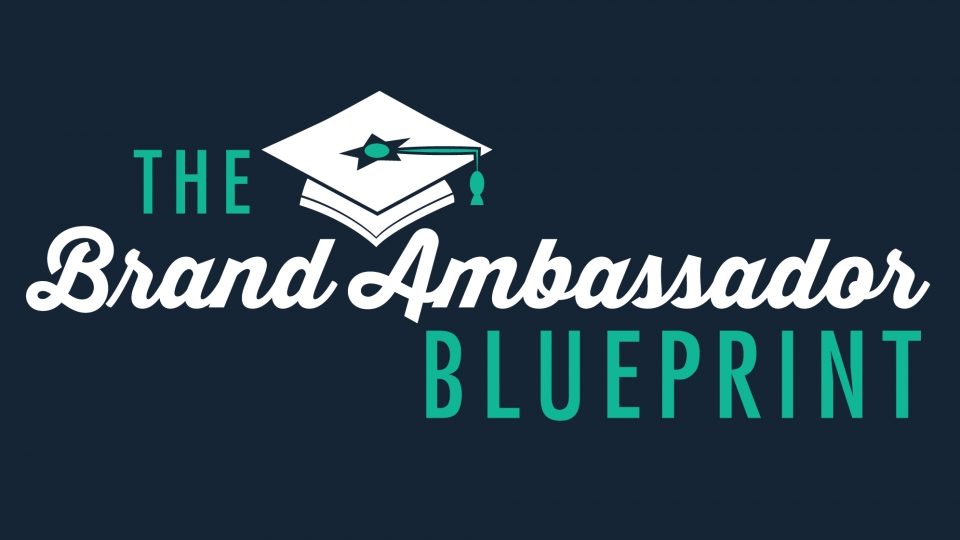 I'm not going to lie. When I first heard about travel hacking (getting miles through credit card sign-up bonuses), I gave it one big eye roll and a hefty sigh.
Yeah, right!
I just didn't believe it was possible. Or I did, and I thought that you had to spend too much money.
You see, I live on a pretty bare bones budget. I don't even spend $1,000 per month on basic expenses, and I can't pay my student loans with credit cards, so I thought that the spending requirements were out of reach. Also, let's not forget that I got my first credit card a little over a year ago.
But I kept reading post after post about people going on vacation for what seemed like an absurdly cheap amount.
You guys know that my number one priority is getting out of debt. But a close second priority is traveling. My initial goal was to travel abroad once a year, but then life happened and it's been about every other year. Something to note, is that I'm a frugal traveler and don't travel unless I find sweet deals. I also always stay in hostels. My trips have usually cost around $1,500. Even so, that's still a chunk of change — roughly two months of debt repayment. So I've tried to quell my thirst for travel, but if I'm honest, I think about traveling every day. I have an insatiable wanderlust and if I die tomorrow, I would regret not traveling more.
But I am trying to manage my debt and become debt free asap, while also still enjoying life. At $35,000 left to go, I still have several years of debt repayment, unless I can double or triple my income, which I hope to do at some point 🙂
So after realizing that I don't want to compromise my debt repayment (too much) and that I still want to travel, I had to figure out how to do both, creatively. So I reluctantly applied for another (rewards) credit card. I knew my spending was low, so I took the slow and steady route.
I applied for the American Airlines card that required spending $1,000 in 3 months, to get 30,000 bonus miles. I was able to do that, and then after flying to New Orleans for FinCon on AA, and spending a little bit more, I had 40,000 miles.
A mere 40,000 miles was enough for me to go abroad off-season! It took me a while to find a flight as Portland is not a hub (ahh, sometimes I really miss living in LA or NYC!), but I finally found one. It's not the best, but hey, I'm going to Spain for peanuts.
I'm flying from Portland to Seattle, then to Dallas, then to Madrid! Yikes. But for the price of some airport taxes at a mere $63!

I'll be going for 2 whole weeks in late April to early May! I'll be flying into Madrid, which is where my love of travel first hit. When I was 21, I saved up for a year to study abroad in Spain for the summer. It was amazing. So I'm happy to get back and visit it 9 years later!
The real reason I'm going to Spain though is because one of my best friends in Portland is teaching English there until June, which means I have a limited time to visit her.
Her teaching placement is crazy. She is in a ridiculously cute location in Nerja. Every time I see her pictures on Facebook, I get excited about seeing this place in person!
Also, because I'll be in Spain, I've decided to check something off my bucket list and go to Lisbon, Portugal! If you listened to the very end of my podcast interview with Shannon, you know that this was on the top of my list!
I'll be traveling solo as my partner just got a better paying job at a music nonprofit (yay!), which is a step up from a music store. We want to grow his career a bit, and travel together again at some point.
I plan to keep it as frugal as possible and will side hustle my way there through brand ambassador work and any work that is not related to writing or editing.
So there you have it! A newbie travel hacker booking her first flight abroad. But I would like to share this post, with one big caveat.
Travel hacking isn't for everyone. I repeat, it's not for everyone. Some people write about travel hacking like everyone should be doing it, and that you're an idiot if you don't.
But the thing is, not everyone is good with credit cards. Even though I've paid off my balances in full every month, I've seen some credit card creep in my own life that I had to manage. It's a slippery slope and I can totally see how rewards cards can encourage more spending. What works for other people, may not work for you. And if you are in credit card debt now, then definitely don't try this at home, folks.
I think it's important to be honest that yes, travel hacking is possible, but it's still not a great idea for everyone. If you're bad with credit cards, why would you put yourself through that? If you knew someone was an alcoholic, you wouldn't recommend they get a drink, right? So I don't want to recommend things to people that might just be a bad idea, but rather share my own experience with travel hacking.
The slow and steady route…I don't ever see myself having a dozen cards, but I do want to be smart with my credit card spending, and try to pay off debt and reap the "rewards".
What are your thoughts on travel hacking? Know anyone in Madrid or Lisbon I can stay with? 🙂
p.s. Michelle so eloquently stated why I prioritize travel.
Lately, I've been dipping my toes into the waters of freelancing. It's been delightful, and I'm learning how to swim. As I add freelance writing, editing, and more to my list of side hustles, I am amazed at how much work there is in the blogging community. Making money as a blogger isn't a quick-fix idea, or something that happens overnight. But it can be a viable side hustle, with some persistence and determination.
Many successful bloggers outsource work and hire freelance writers, virtual assistants, editors, commenters, and the like. In turn, bloggers like me are getting to earn more money, pay down debt, and save more.
The blogging community is an entire sub-economy that is driving much of the internet, and yet, it's not really talked about. People on the outside don't believe it's real, or that it's legit work. Blogging and making money on the internet is still a very new thing for most people, and it's as nontraditional as it comes. It's as if you are telling your parents that you are going to art school, and they think that it's just a nice hobby, but not a real profession.
But bloggers are making real money, sometimes really good money on the internet. I think about Sam making 35k in his first year of blogging, and Stephanie who is making 1k per month freelance writing, and the many other bloggers I admire who are freelance hustlers and have taken the leap into this odd and amazing world.
Before I started blogging, I thought a blog was like an online diary. In fact, I have several old blogs on the internet with old poetry, ramblings, and musings. I never thought a blog was something that could or should make money. But as someone who has become used to nonprofit salaries, I find myself excited by the prospect of making more money and learning new skills in the digital age. We are living in the era of a new economy, one that isn't as easily quantifiable as the one we constantly hear about in the news. Although the economy is slowly recovering, many people are having difficulty finding jobs, or finding meaningful careers.
I recently read Amanda Abella's piece on Why You Can't Get Rich Working for Someone Else. She makes some really interesting points that I am starting to realize for myself.
I started to think about bloggers and the economy — are they being counted in the jobs report? How much are bloggers bringing in? It seems like they are making a decent amount and fueling the economy, while creating a micro economy of their own by outsourcing work.  Bloggers are seen as influential — as people who can reach many because of their audience.
Bloggers are getting paid in a variety of ways through products and services: affiliate marketing, freelance writing, seo services, tech help, editing, virtual assisting, commenting, social media management, and brand partnerships. The ways to make money on the internet are both exciting and intimidating!
I remember when I first started blogging – I didn't know what SEO was. I felt challenged by my lack of technical knowledge. I had to learn so much in a short period of time. But like anything, it just takes practice and a willingness to learn. Learning new skills in the digital age can really launch a great side hustle, or even a new career.
In short, I think bloggers are adding to the vitality and strength of the economy in new and interesting ways.
What do you think? Are bloggers stimulating the economy?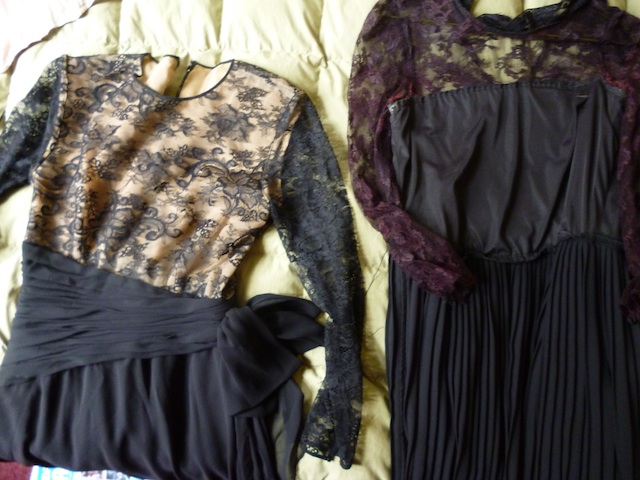 Paying off debt is no fun. It takes a lot of emotional energy and can really drain your finances. One way to jumpstart your debt payments is by selling your stuff. I'm a minimalist and have sold everything I can to get some extra money to pay off debt. The extra bonus is having more space, and less clutter! You don't need to go overboard and sell all of your personal belongings. But think about it; many of us have stuff lying around the house that we rarely – if ever – use or need. Selling off your unwanted things not only helps simplify and streamline your life, but it can also give you extra cash to put towards your debts. Here's how to get started.
Start Sorting
You can begin the process by tackling each room in your home and sorting through your belongings bit by bit. Create three piles. One can be dedicated to stuff that you want to save, one can be tossed or donated, and one can be sold. Be honest with old clothing in particular. If you haven't worn that vintage teal sundress in three summers, will you really break it out this year? Probably not, but someone else might love it. One person's trash is another person's treasure!
Hold a Yard Sale
One of the tried and true ways to sell your belongings is through a good, old-fashioned yard sale. Make signs, put an advertisement in the paper and plug it on Facebook. When you sell your clothing face to face, be prepared for some haggling. There are professional yard sale experts who do the rounds looking for bargains to upsell elsewhere, so stand your ground and don't agree to a price you feel is unfair. You can always sell a more expensive piece online or to an antiques shop.
Create Online Listings
If you live in an apartment like me, or can't sell all of your stuff at a yard sale, you can take your items and put them up online. Selling things online is pretty easy and can be done from the luxury of your own home. There are many options worth looking into like eBay, Craigslist, or Quicksales in Australia. I like the Craigslist and Quicksales options because there are no selling fees and you can target local buyers more effectively. However, be careful when using sites like Craigslist or eBay, as there are a lot of scammers. You can increase your chances of attracting legitimate buyers by taking good photos of your belongings and writing accurate descriptions.
Throw All Extra Money to Debt
You won't get rid of your debt right away, but having extra money to throw at it certainly helps! As soon as you cash that check, or deposit the cash, you can pay off the same amount in debt.
Selling your unwanted "stuff" is not only a good way to pay down debt, but it can help you focus on only buying the things that you truly want or need. It frees up your space and you are less likely to continue down the cycle of consumerism when you realize how fun it is to sell your stuff and be a minimalist. Also, each extra payment toward debt will get you closer to debt freedom.
I love side hustling and think everyone should do it. Yeah, you hear that? Peer pressure! Everyone should do it! It's boosted my income, my confidence, and my network. Recently I wrote about the unexpected benefits of side hustling, but today I'd like to illuminate some of the downsides. You might not see them right away as the excitement of extra work comes your way; but for all great things, there are some sacrifices to be made.
Weekends Don't Exist
I should be really happy that it's Friday. TGIF, right?! But to side hustlers, it's just another day. More often than not, it's a transition from one's "real job", to their side hustle. I do all my work on nights and weekends, and try to get as much done as possible on the weekend. Working six or seven days a week can be hard; your days start to run together, and it can be difficult to take time for yourself.
Spending More on Convenience
Last month I went out to eat far too many times. It's easy to justify if you are running from one gig to the next and don't have time to stop at home. It's easy to justify if you don't have a car, or a dishwasher, and let's face it, it IS easier to spend $5 on dinner. I can say the same for transportation. Generally I bike most places. However, with the weather and being so tired, I've opted for paying for the bus or Car2Go out of convenience.
You Owe More
Working more and making more money means you owe more! This year was the first year I've owed to the government. Getting serious about side hustling and making more money requires you to really look at your tax situation, so you don't get yourself in a pickle.
Thriving on Less Sleep
There are only so many hours in a day and if you are a hustler like me, you need to utilize every minute. This might mean writing outlines for blog posts on my lunch break, answering emails on the bus, or waking up early to finish a project. Lately, I've felt what it's like to be consistently tired. It's not a good feeling, and it's not good for your health. Coffee isn't working and even if I sleep 6 or 8 hours, it still doesn't feel like enough. You might create a 'new normal' for you and get used to it, but I'd also be mindful of this so that your work doesn't suffer and end up costing you money.
Being a Bad Friend/Partner
This one is the toughest for me.
Last year, the infamous GMD came to Portland and I missed her. Why? Because I was working! I was so bummed to miss out on this opportunity, but I was scheduled for a well-paying, long-term side hustle. More recently, I've had to say no to helping a friend move, and missing out on a farewell party to friends leaving for China for 7 months.
That felt really shitty.
I don't want to be that girl; the friend who is always "so busy" to do anything and so unreachable. I want to be there for my friends when they need me. If I don't start saying yes, or initiating contact, soon enough people won't invite me places.
I also want to be present in my relationship. I don't want all my time spent with my partner to be around dinner, dishes, rent, or laundry. That's terribly unsexy.
Ultimately, I'd like to feel more balanced with my job, side hustles, relationships and personal time. Side hustling is great, but there are things to consider when giving up your free time.
Do you have any others you'd add to the list? How do you deal with the downsides of side hustling?
Side hustling, or the art of making money on the side, is great for many reasons. It can help you get out of debt, save extra money, or fund that elusive, hard-to-reach goal. I'm currently in the process of paying off $81k in student loans. I'm halfway into my journey and plan to be debt free in the next three or four years. My progress would not be possible without side hustling.
Of course, the extra money that comes from side hustling is the largest benefit, but there are many other unexpected benefits as well.
Read more of my post at Vosa.com 
(note: check out my article and let me know your thoughts. I want to hear from you, darlings!)
As many of you know, side hustling is a large part of my debt payoff journey. I make a fairly low amount of money in relation to my debt, so for me to reach my ambitious goals, I need to hustle.
Side hustles have included: cleaning houses, washing dishes, working events, being a babysitter, selling water at a rave, being a brand ambassador, and a freelance writer.
One thing I pride myself on is that I think work is work. As long as I am in debt, there is no job too small or too big for me, and certainly nothing that is "below" me. I may have thought otherwise a few years ago when I had a fancy job title and managed several employees.
However, the 2 years after graduate school that I searched for a full-time job was a humbling experience. It was an emotional roller coaster for me and I felt like I took a dive in status.  I went from being a director of a program to cleaning houses.
I realized that perhaps I was wrong before. That I did think I was "too good" to do certain things, and now being forced to do whatever was available humbled me and deepened my understanding of the human experience, and this bizarre class structure we've created.
Now I have a full-time job that's pretty rad. I've learned a ton of new skills that are highly marketable, and I'm having fun. I've also started this blog, and I'm seeing it as an opportunity for other doors to open. At least I hope a few will.
My current long-term side hustle that I've been doing every weekend for the past three weeks, and will continue for another five, pays $10/hr.  It's a pretty low amount, and of course I'd love to be paid more, but here is the scoop:
It's really easy
I get a free drink after every shift
We all split tips, so I get a bonus of $10-$20 a night
It's an 8 week gig, so is pretty consistent in hours
Part of me is really proud of myself. I do things that I know my friends won't do; I meet crazy people who are like characters from the circus; I have odd, amazing experiences; I get out of my routine and my comfort zone.
Most of the time, I'm very happy about my hustling. Other times I start to think that I might be selling myself short.
I have a master's degree in something fairly useless, but it's given me the ability to write. I also have management experience, as well as outreach and communication experience. I also speak Spanish, which has helped me land almost every job I've ever gotten. Shouldn't I get more than $10/hr?
Yes, of course, I should. But these jobs I do on the side don't require any of those skills.
I also think if you have the time available, then making some money is better than none.
Right? Or is it holding me back from pursuing larger paying side jobs? I really want to focus 100% on my blog; I want to update it more frequently, write good content, get paid to write content, and continue down the many avenues of creative employment.
But I'm not there yet. I can't in good conscience turn down legitimate, albeit low paying work with how much debt I have.  I stand by the fact that work is work. Sometimes I just wish I could throw myself into this head first and reach my full potential.
What do you think? Am I a #1 hustler or am I selling myself short?