As you might have noticed, it's been awhile since I posted. I'm not proud of that but sometimes life just gets in the way.
Sometimes it's about surviving what's ahead and dealing with "in real life" stuff rather than my ramblings online.
I love this space and want to continue to nurture it but I also need to take care of myself. This year has brought physical health issues, mental health issues and most recently, the dissolution of my 9-year partnership.
Though it is for the best, I am completely devastated. It's been a rough couple of weeks that have tested me in many ways. At times, I could not stand to take it "day by day" but only minute by minute. It's been difficult to eat. To sleep. To let go of those dreams that you held so dear. The ones that will never happen the way you imagined.
I feel like I've lost a limb and I'm learning how to function again. I'm learning how to stand on my own two feet again without having an emotional crutch. Now that everything has cracked, I see all my faults come to light and am trying to become the best person I can be.
It's a journey. If you want to follow along, you can keep up with my personal writing.
While my love life was imploding, I was trying to keep it together for Lola Retreat, the love + money retreat Emma and I have been planning the last 10 months.
And let me tell you. It was beyond anything I could've imagined. It filled me up with so much joy and hope to be around so many incredible women. We laughed. We had fun. We got deep about the issues around love + money (I may have lost it during that session), money mindset and more.
Check out these amazing pics by my friend Kathleen Celmins. And if you want a serious case of FOMO, listen to the Martinis and Your Money episode we recorded live at Lola.
Lastly, I decided to organize the Suicide Prevention Blog Tour again this year. This is an issue near and dear to my heart and more relevant than ever. If you're a blogger, there's still time to contribute, so contact me!
Anyway, that's why I've been radio silent here. Between the big projects and events and the overwhelming grief, I'm taking it minute by minute.
I am focusing on being resilient (oh yeah, I got my first tattoo a few months ago. Semicolons in honor of Project Semicolon).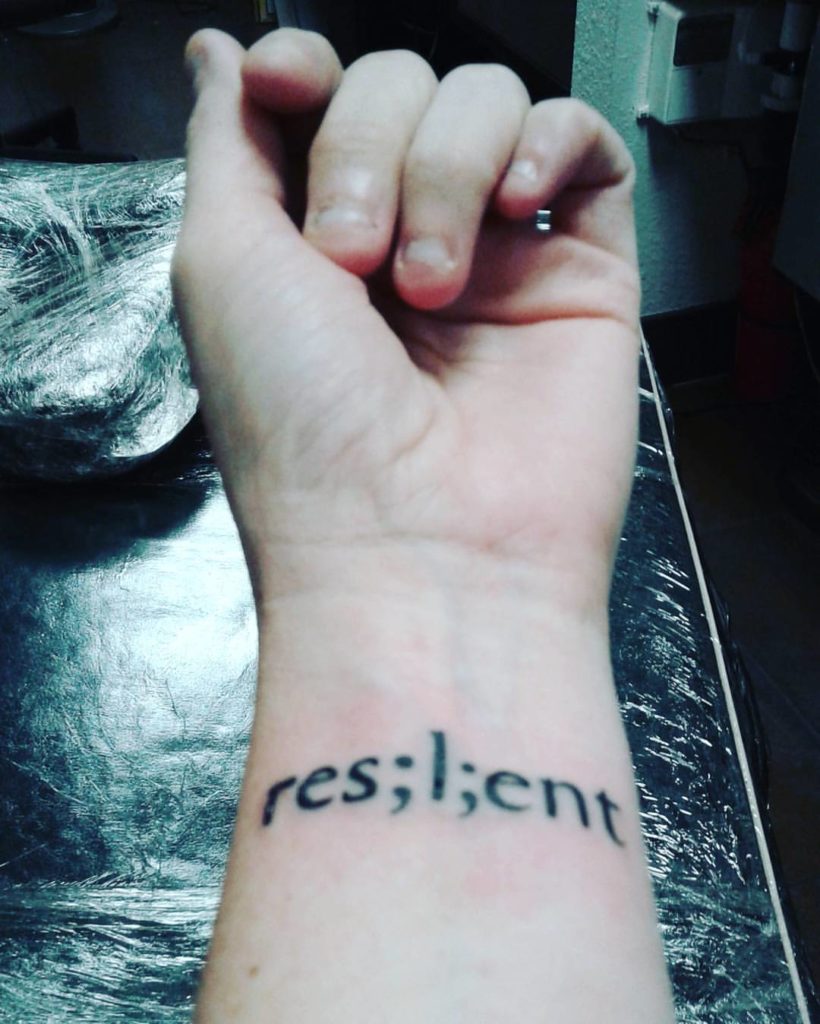 When it comes to personal finance, it feels like everything is about the numbers. And us personal finance bloggers are obsessed with them. Looking at the dirty details of someone's budget or net worth is like personal finance porn — we get hot for it. It's sexy to see how much someone saved, or get a peek at their budget. We congratulate people on paying off debt.
While I love consuming the numbers as much as the next person, I've come to realize that all the numbers are a lie.
The numbers are simply one-dimensional representations of what someone has done. These numbers work hard at making us feel either incredibly good about our situation or incredibly bad.
Usually, it's the latter. Maybe you thought you killed it this month, but then someone made twice as much as you. You thought you put a lot toward debt, then realize someone put your entire salary to debt. In these moments, it's easy to get sucked into feeling like you're not good enough.
But here's the thing: the numbers don't tell a whole story. There is absolutely no context to compare ourselves to others. After all, personal finance is not apples to apples. Yet we get sucked into these numbers thinking that if they can do it, so should we.
I implore you — look at the bigger picture. There are so many things that affect what you can ultimately do with your money. Things like:
Where you live (cost of living varies widely across the country)

If you're single or married

If you have children or do not

Whether you are healthy or not

If you're a renter or a homeowner

If you have pets or do not

Your state tax rate

Your race

(there I said it)

Your gender

(yep)

If you financially support a partner, spouse, sibling, parent, etc.

If you are a stay at home parent

Your employment situation

Your education, and more
I remember when I was paying off debt, I used to get jealous of what others were putting toward their debt. I've had people say the same thing about me. But our situations, inevitably, are always wildly different. I cannot compare myself to someone who is married and lives in a low-cost of living area, as that is not my reality. Someone struggling to find work and take care of a baby should under no circumstances compare themselves to me and what I've done.
You see, in personal finance context is everything. The numbers mean absolutely nothing without any context. We all have our privileges and setbacks that are uniquely ours. They can either help or hurt us on our financial journeys. Some we can change, others we cannot.
But it's important to acknowledge they are there. It's important to look at the big picture and avoid comparing your financial situation to others at all costs. Doing so will be the fastest route to misery and if I can make a guess, could sabotage your own financial well-being.
In your own quest toward financial freedom, it's important to find inspiration from others who have gone before you and have done what you want to do. But don't get paralyzed by empty comparisons — focus on what you can do with your own particular situation.
I've been quiet here and for good reason. These past few weeks have been the toughest. A perfect storm of political nightmare, professional setbacks, and personal turmoil set the tone for my days. It seemed as soon as I would recover from one thing, another thing occurred. I couldn't quite fully recover. So I've been trying to keep up with my work, but also practice extreme self-care. I'm trying to ride out this tough moment and find the hope and silver lining somewhere.
I wanted to write an eloquent post about what to do when everything goes wrong, but I realized I still don't have any answers. I'm only left with questions.
Where do you find the words when words don't seem enough?
How do you move on after falling on your face?
How do you let go when you're not ready?
How can you forgive yourself for mistakes?
How do you recover from the hurt, the anger, the fear?
Where can you put all your disappointments when you no longer want to carry them?
How do you get out of bed when hardly anything seems worth it?
How do you stay strong when you feel anything but?
How can you remain vocal when you feel shut down?
How do you get over foreboding uncertainty?
I guess through time the answers will present themselves some way, some how, but for now, I do the work. I show up. I try not to recoil under the stress and difficulties of certain situations. I try to not let certain setbacks affect my confidence or derail my productivity.
But after all, I am human. A sensitive one at that. One of my greatest assets is my ability to feel and be empathetic toward others — I think it's what makes me relatable and has added to my success. On the other hand, when things go wrong, I feel them deeply. I beat myself up about it and continue to question everything. I want to do well in everything I do. I want people to like me. I want everything to work out. In life, bad things can happen, and instead of dwelling on those things, it's time to persevere.
As Bukowski said, "What matters most is how well you walk through the fire."
This article was sponsored by SelectQuote, but all thoughts and opinions are my own.
Let's face it, life insurance can seem like a dirty term. Images of smarmy salesman may come to mind, or you might just think that it's a totally unnecessary expense.
The reality, though? Life insurance can be one of the best investments you make for you and your family.
No one wants to spend their time thinking about what would happen if they died, but if you have family that depends on you for their livelihood, it's worth some consideration.
Imagine a scenario where your loved ones are dealing not only with the loss of you, but also with the financial implications of your death. No one wants their family to go through something like that, but with the right life insurance policy, the transition can happen with a lot less financial worry.
What is life insurance?
Life insurance is a type of protection, that allows you to ensure you and your loved ones are covered in life if a tragedy should take place. There are different types of life insurance, but one of the most affordable life insurance options is term life insurance.
According to SelectQuote, "Term life insurance provides coverage for a specific period of time. You can generally buy term life insurance for periods of five years or more, and your policy is active until that period passes. Because you only pay for it as long as you need it, term life insurance is considerably more affordable than whole or permanent life insurance."
Through term life insurance, you buy a policy for a certain amount of time — let's say twenty years or so. You choose your policy amount and pay a monthly or annual premium. Should anything happen to you during that "term", your beneficiaries will receive financial help in order to pay for any final expenses such as funeral costs, debt, and more. A life insurance policy can also help recoup the loss of income from a primary breadwinner or income earner.
Should you get life insurance if you're in debt?
When you're paying off debt, it can seem like you should forego every last expense in order to pay it off as quickly as possible. But depending on your situation, term life insurance may be just what you need, especially if you're in debt.
Why? Because the debt you carry may be passed on to your spouse or family should something happen to you. Of course, some debt like federal student loans have a death discharge, but not all debt does.
Some private lenders will not offer a death discharge for student loans. If you have a co-signer on the loan, the balance could transfer to them. While many of the larger private student loan lenders do offer a death discharge on loans, it's important to know if your lender does. Credit card debt and other types of debt may be passed on to your estate.
So if you're in debt,  term life insurance can be a very good safeguard to ensure no one else is burdened by your debt. You can purchase a policy for the amount of time to be insured to match the amount of time you estimate it will take to finish paying your debt.
Leaving on a good note
Even without debt, having the assurance that your family can pay for funeral expenses and take care of any lingering financial matters can provide the ultimate peace of mind for some people. 
Not only that, but life insurance can also be seen as a way to take care of the next generation and leave a positive legacy. For example, if you have a family, you can leave behind the gift of financial security. After all, responsibility doesn't end after death.
You can get a policy that will help your family pay off the rest of their debt or ensure your kids can go to college without taking on their own debt.
If you are single, your term life insurance payout can help your family pay for your final expenses and ensure that everything is taken care of.
Getting life insurance 
While life insurance may seem like it's only for certain populations, nearly anyone can benefit from it. Nobody likes to think of their death and the costs associated with it — which could be several thousand dollars, but the fact of the matter is that we're all headed toward the same destination. These are things we all need to plan for sooner or later.
A term life insurance policy can be a generous sum of money that provides peace of mind for everyone. One common misconception is that life insurance is expensive, but that's actually not true. If you're young and healthy, your life insurance policy could be under a dollar a day!
To get started, you can get a quote for a life insurance policy from SelectQuote. SelectQuote has been around for 30 years. They have the expertise to find you the best policy for you, at the best price. Aside from life insurance, they also offer home and auto insurance as well.
Life insurance may not be a fun or sexy topic to talk about — but it can be one of the safest and smartest tools to protect you and  your finances.
This post is sponsored by Haven Life and originally appeared on the Haven Life blog.
Whether you've recently graduated or have been in the workforce for years, at some point, you may be thinking of going to grad school.
Grad school can be a great next step to boost your career or try your hand at something else. The only problem? Grad school can cost a pretty penny. I should know — I took out an additional $58,000 in student loans for my master's degree, which helped me fulfill my dream of going to NYU.
If you're thinking of going to grad school, you're probably aware that you may have to take on student loans to make your dreams a reality. When you're young and single, those student loans usually aren't a consideration for anyone but yourself (unless you needed a co-signer to get them.) But, if you're married and taking out student loans, you're potentially taking on a debt burden that would impact your spouse and children.
If you're single with a loan co-signer or married with children and taking on debt, did you know that you might need life insurance?
What happens to student loan debt when you die?
When deciding if you need life insurance to cover grad school debt, it all comes down to what happens to your student loan debt after you die? It's not a pleasant thought, but it's vitally important for you to know.
If you're single and need a co-signer for your student loans, that debt would likely fall to your co-signer if you were to die. And, If you're married and take out student loans during the course of your marriage, your spouse may be on the hook for your student loan payments, whether they co-sign those loans or not.
According to the website TheVirtualAttorney.com, "Not only do co-signers risk being left with hefty student loan payments, but the spouse of a deceased individual may also be put in a tough spot." This is especially true of couples that live in a community property state because typically both spouses are liable for debts incurred during the marriage.
Currently, there are nine community property states: California, Washington, Wisconsin, Arizona, Idaho, Louisiana, Nevada, New Mexico, and Texas.
You should always know what would happen to your debt if you were to die, whether you're married with financial dependents or single and carefree. But if you have financial dependents and are about to incur some serious debt, it becomes even more important to understand.
Different Lenders, Different Rules
If you're only taking out federal student loans, there is a death discharge that states that your loans will be completely discharged upon your death. Some people still decide to purchase life insurance as a way to provide "just in case" peace of mind and to replace the income they plan to make once they finish college. That's a personal decision though.
If federal student loans don't cover all of your tuition needs, you may need to take out private student loans, which is where things get a bit tricky.
Currently, there is no formal death discharge for private student loans. Some lenders may grant a death discharge, but there is no standard rule across private student loan lenders.
In addition, many private student loans require a co-signer. If your private loan isn't discharged upon death and if your spouse or parent is a co-signer, it is highly likely that he or she would be left with that debt if you died. And, if you're married, you must consider that your spouse would also need to maintain their day-to-day lives without your financial contribution or the added income your post grad school job maybe would have given you.
Should You Get Life Insurance?
Let's face it, thinking of your own death can be an unpleasant experience. It's something you (rightfully) think about rarely, if you're young and healthy. But life insurance is about thinking of the future and protecting your family.
So if you have financial dependents and are thinking of going to graduate school and student loans are part of that reality, a term life insurance policy is probably a good idea to help protect your family's financial future. Especially if you take on private loans.
Term life insurance is for a specific term length — and in this case, can align with your repayment term, if you only want to purchase a policy to cover the student debt. So let's say you borrow $80,000 in student loans and expect to pay it back over ten years. Whether you're single or married, to protect your family or co-signer, you could purchase a term life insurance policy with a term of at least ten years, with coverage to pay for any remaining student loan debt, funeral costs, and loss of income.
And term life insurance is very affordable. Assuming excellent health and that you get the best rate class, a Haven Term policy can cost a 35-year-old woman $22.67 per month for a 20-year, $500,000 policy. Find out how much it would cost you.
Having a life insurance policy in place helps protect your loved ones from burdensome debt when you die. This way, should the unthinkable happen, your spouse is financially protected and can pay off your remaining private student loans. If you're single with no kids or financial dependents and have federal student loans, a life insurance isn't necessary to cover student loan debt.
Grad School and Life Insurance
The last thing a grieving family should have to do is to unexpectedly deal with the financial burden of student loan debt.
If you're married and thinking of going back to school, good for you! It's never a bad time to invest in yourself. However, if you must take on private student loans to make it happen, a life insurance policy could be a sound investment to protect your spouse from the burden of debt.
Hey everyone! I'm back from my once-in-a-lifetime, debt-free-dream trip to Italy with my mom. The trip was everything I'd hoped it would be.
We saw beautiful art, stunning architecture, ate ALL the food, drank lots of espresso and wine and generally had a wonderful time.
Here are some pics to prove it: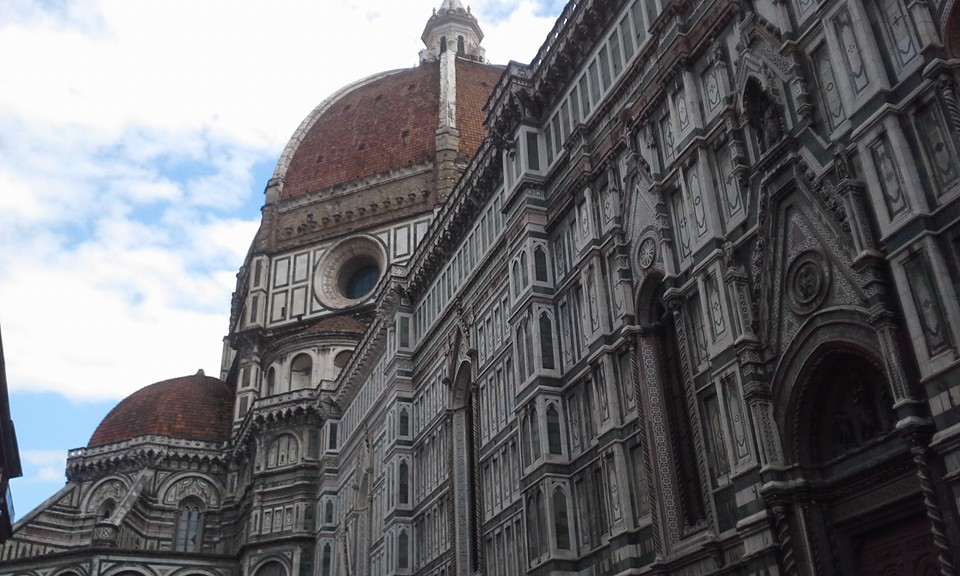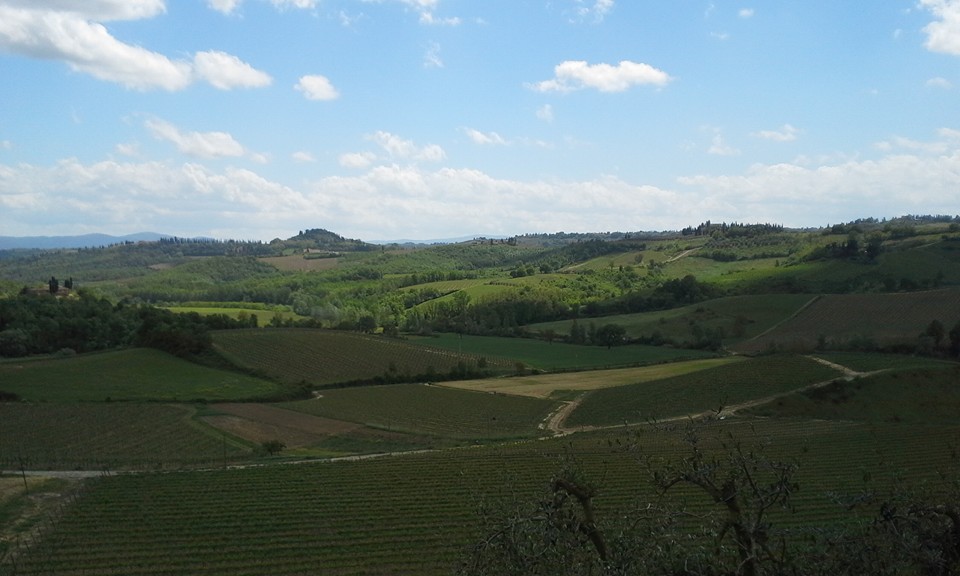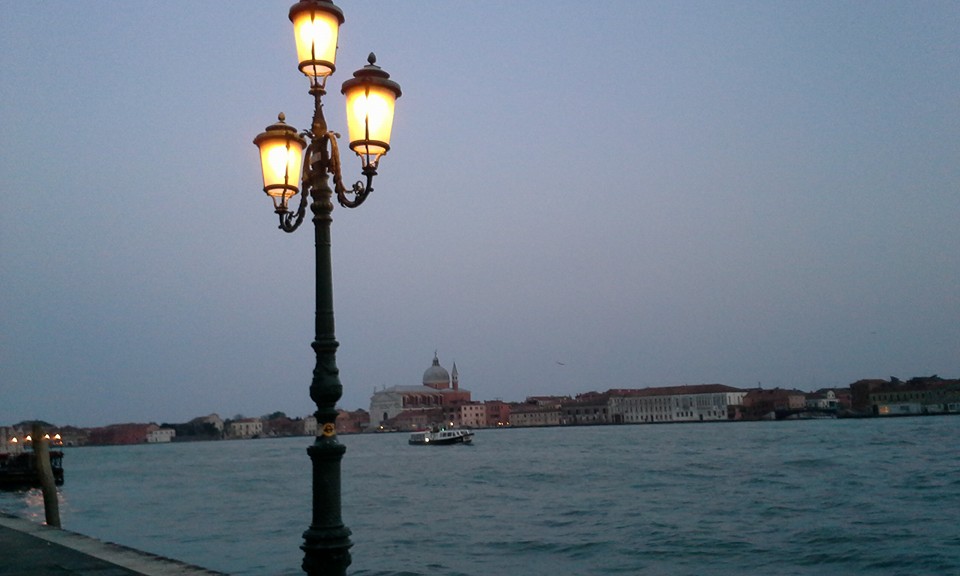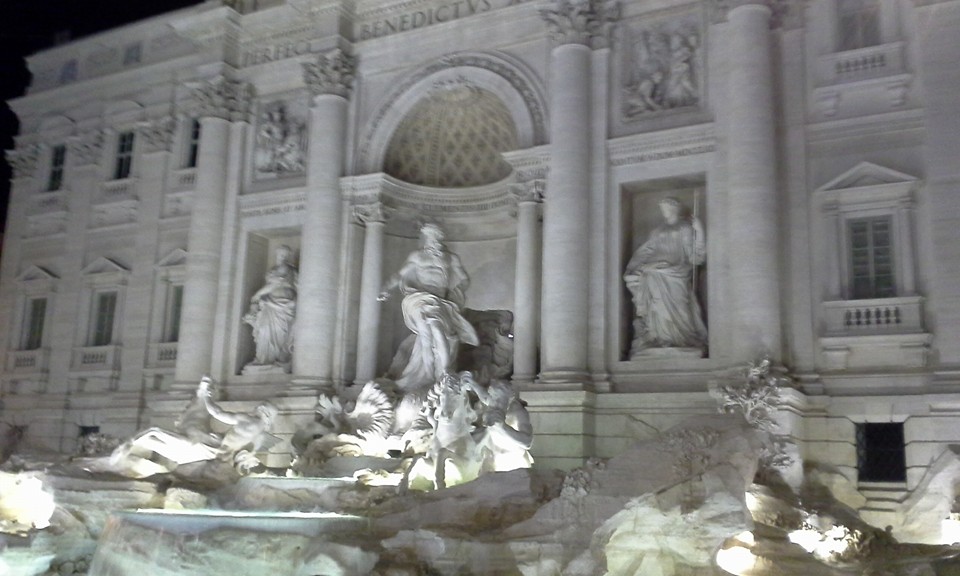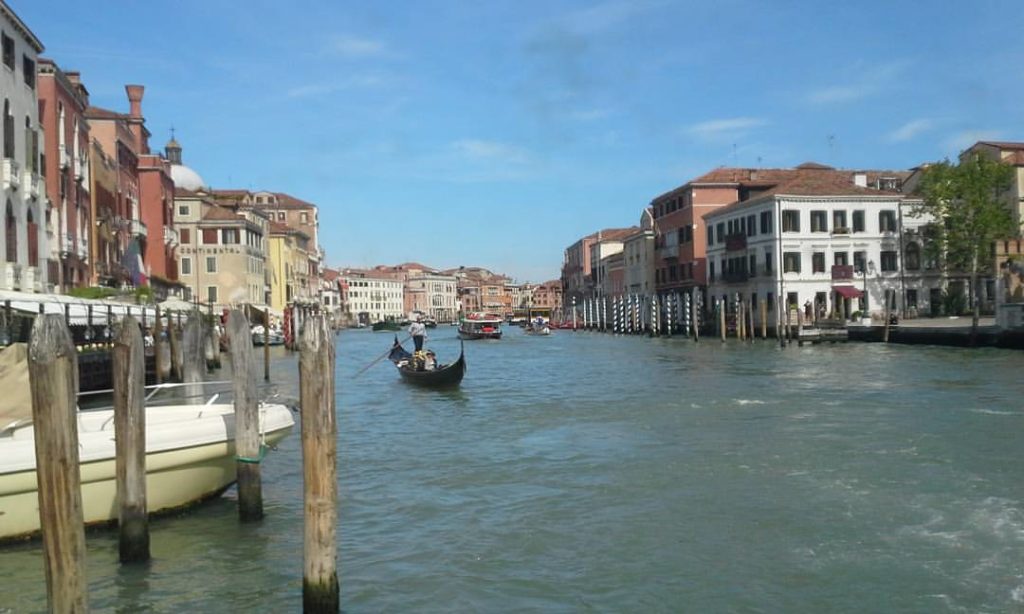 Unfortunately, right before my trip, and right after it, I got overwhelmed with work. That's what two weeks off will do to you — though, I actually did work some on the trip, as I just couldn't do four weeks of work in two weeks.
Aside from climbing out of my work cocoon, I'm also making headway on my book! We're finalizing the cover and the edits. It's starting to feel real. I can't wait to share it with you. The fact that this not-so-big blog turned into this crazy career and a book is awesome! I'm so honored and grateful.
I need to remember some of these accomplishments, as lately work seems hard. The more opportunities I get, the harder the work is. The harder the work is, the more I second guess myself. The more I start feeling like a fake-ass phony. But I'd take this over being unemployed and underemployed like I was when I started this blog.
Aside from that, still finding my footing here in LA. We don't have our own place yet, which presents its own challenges, but I'm trying to be patient and enjoy life, even though I do feel like a mild depression has crept in.
Speaking of which, I'm going to be part of a Blab this Friday at 1pm EST about the costly relationship between debt and mental health. It's #MentalHealthAwarenessMonth and this topic is so near and dear to my heart. I hope you'll join or at least watch the recap. I know how hard it is to get up every day and just live life when you're facing depression. Couple that with debt and it can be disastrous. But remember, you are not alone. You are not a loan.
Lastly, I'm also organizing the blog tour for the Road to Financial Wellness. I helped out last year and this year it's going to be bigger and better. If you'd like to participate and write about financial wellness and empowerment, comment here or send me an email.
That's about it for now. How are things with you?
I just got off a great call with Kara of From Frugal to Free who is preparing for her journey into self-employment.
I excitedly told her that quitting my job and working for myself is one of the best things I've done. It's true. What I also told her was that you will never work as hard as you do when you work for yourself and there will be moments when you want to pull out your hair and throw a tantrum because nothing is working.
There are many joys to self-employment, including a flexible schedule and having a theoretically limitless income.
Over the past couple of years, I've enjoyed not waking up to an alarm (unless I have a meeting — as a policy, I think alarms are evil), working whenever I want and I've also grown my income more than I ever thought possible.
But being your own boss is also freaking hard.
Over the past few weeks with the move and my upcoming vacation, I've been working like a fiend so I can take two weeks off and go to Italy with my mom.
I'm currently in one of those "what the eff am I doing with my life" moments and feel like the amount of stress I'm under makes the vacation not even worth it. I know I'll sing a different tune next week when I'm drinking espresso in Rome, but now it just feels hard and unnecessary. But if I don't work, I don't get paid.
And let's be honest. If you have a full-time job, you are NOT productive for eight hours straight. The same goes for being self-employed, but the difference is I don't get paid for checking emails and doing something loosely related to work. There's also a lot of unpaid admin and promotion time. There's always something to do.
Also, things that use to be "first world problems" like being frustrated when the internet goes out are now big deals. I make my living on the internet and over the past few weeks have been searching for a good connection like a fiend is looking for their next fix.
WHERE IS THE WIFI?!?!?! So I end up at Starbucks. Starbucks is not my first choice, but they have reliable internet so what can I say.
It's kind of funny because lately, I've been that person who brings their whole office to Starbucks. I have my mouse and mousepad, my laptop and just stay there for hours.
Today I've already been to two Starbucks in-between a meeting (plus side: last week I worked at a brewery).
There's also the issue of taxes and healthcare. During a particularly vulnerable moment this week, my accountant called me to discuss the damage for my quarterly taxes.
I almost cried on the phone, but if I'm honest I was crying before he called. My tax bill is not cute. Not one bit. And now I feel broke, right before my trip. Also, I pay a pretty penny for health coverage that in a word, blows.
Back to the crying…when I had a "real job" I was good at "putting on a face" if I was going through some emotional crap. Now that I work for myself I feel all the feelings all the time because I can be myself, by myself.  
While it's great to not have to put on a social face for others, it really sucks to try to work when you are having a OCD panic attack or after fighting with your boyfriend, or feeling overwhelmed and stressed.
I want to tell my brain "STOP. Now. No, really." It's a struggle, especially if you suffer from any sort of depression and anxiety to continue to work when everything is up to you and you have to rely on your own internal motivation.
And let's not forget about the never-ending impostor syndrome. I still get a rush when I submit articles and feel like, "Will they find me out this time? Will they realize I'm not really a writer and I'm just a good faker who likes to play with words?"
Or the panic/fear that I've messed something up. Or missed a mistake. Or that all my clients will leave.
But even after all of this, I wouldn't change anything. I'm more resilient than ever and through the struggles and fear, I've realized that most of my issues stem from me. Nobody else.
As a perfectionist, I put a very high standard on myself, but I realize that I've dealt with a number of situations being self-employed and you know what? The world doesn't end. You move on. And keep going.
Just wanted to share a glimpse into the other side as I think it's easy for people to think you have it all figured out when you don't. You're just doing the best you can. Just like everyone else.
In a week from tomorrow, I'll be leaving Portland and moving back to Los Angeles. I say "back" because that's where I'm from. I've been living in Portland for nearly 4.5 years and I'm feeling excited to take this next step in my journey.
Many early readers may know that I didn't want to move to Portland — I moved for my partner (and we're still together!), but struggled to enjoy this place.
The rain, struggling economy and the overall vibe just wasn't me. I know it's a pretty hip place and I've come to like it, but I've never felt like it was home. It's a bizarre feeling to live somewhere for several years and feel like you are just waiting to move on, because it's not where you are supposed to be.
But as I start preparing for my move, I'm getting more emotional about this place. It's not so much about leaving, but everything this place represents.
This place ran me through the grinder and then pushed me to the top. When I moved here and struggled to find work, I was severely depressed and doing any gigs I could get in order to get by. I hit a new low and ended up on food stamps.
After living here for a year, I had to find an outlet for myself. Something away from the rejection and everything else I felt was out of my control.
Although I complain a lot about how much I struggled and how much I didn't like it here in those early days, I can guarantee you that I would not have started this blog without that struggle.
I would not have eventually quit the nonprofit job I found (after 1.5 years of living here) to be my own boss. And I'm pretty positive I wouldn't have doubled my income or paid off debt so quickly if I would have stayed in NYC or moved to LA right away.
In other words, I was meant to be in Portland for a season. I think I've grown and learned so much in the past 4.5 years and have met wonderful, beautiful friends I wouldn't have met otherwise.
Sometimes out of struggle, something beautiful can be born. Even when things are bad, there can be a silver lining.
There are times where you may feel like you are in limbo. A feeling that I've been very familiar with for the past few years and am experiencing now. It's a feeling of being away from where you used to be, but not quite where you want to be.
I've always had one foot out the door, wondering when it was going to be time to pack my bags. Now the time has come and there are so many changes on the horizon.
Moving is such a pain and I'm reminded now of just how much there is to do to move your life to another state.
My finances feel like they're in limbo as well. Earlier in the month, I wanted to boast how much I saved. I felt like a rockstar, investing $2,500 in index funds and saving a few more thousand dollars in my emergency fund, travel fund and moving fund. But then earlier this month, after doing my taxes, I found out I owed. I had some saved, but guess what? Not enough.
Don't worry, I'm not going back into debt. It just means my "salary" is less this month. But then next month I am going to Italy and I don't think I have enough saved. Then in another month or two, after I look for a real place (crashing with family first) I'll have to throw down some money for a security deposit, used furniture and the like.
In other words, I feel kind of stuck and like my finances will just be getting by for the next few months.
Part of me wonders if I was hasty to get out of debt so quickly, as clearly I am lacking in regards to my other savings goals. But I can't think that way. I don't regret getting out of debt when I did. I won't get into debt for any of these things, it just means that I may not be able to be a savings and investing rockstar like I wanted (right away). Life is happening and very quickly at that.
I will definitely keep you posted about all my adventures and financial mishaps, struggles and triumphs. As I said, I felt pretty amazing in February with how much I saved and invested, but this month was a brutal slap of reality.
The next few months will be expensive, there's just no two ways about it. In a way, though, I'm grateful I can afford these things. These things are happening precisely because I CAN afford them.
The past few years have been stagnant because I was working on the singular goal of getting out of debt. Now that I'm debt-free, life is happening rather fast, but it's the life I finally want to be living.
I want all of my readers to continue to work hard and get out of debt too, because it feels so good! I'm also pleased to announce that J. Money from Budgets Are Sexy is matching my contributions for my #debtfairygodmother project.
So, every month I'm still choosing a reader/commenter and donating a portion of my blog income to help them pay off debt. Sometimes just a little extra can go a long way and I know that! So don't ever give up!
Next week, I'll probably be running around like a crazy person, so will have a week of wonderful dear debt letters! I'm so excited as they're SO good. You all inspire me every day. Keep fighting the good fight and just remember if you are feeling in limbo or like things suck, that there might be a reason for the season, or a silver lining you can't see yet. Just keep your eyes open.
For the past month or so, I've enjoyed a slower pace with life and work. It's felt good. I've had time to myself, enjoyed some downtime and rest, as well as some adventures.
This new pace has been a change from the frantic workaholism of last year. Now that I'm debt-free, I'm not in constant hustle mode and have the privilege of being more selective with clients.
I finally feel like I have a semblance of balance and am really happy with where I am at. I even calculated my final income for 2015 and it was better than I expected.
On a recent episode of Martinis and Your Money, I mentioned how weird it is to have the income I have now. I'm the person I used to be jealous of.
Three years ago, I was making $12 per hour and would kill to have the salary I have now. A few months after that I upgraded and finally got a full-time job making $30,000.
Since quitting my job in July 2014, I've more than doubled my income.
Since reaching my income goal, I should be ecstatic, right? If only it were that easy.
Because I've reached my goal, this level isn't good enough anymore.
I need to go harder, better, faster, stronger. Peers are making even more than I am, so shouldn't I keep pushing myself toward my goal of six figure income?
On one hand, of course I want to push myself and reach for the stars. Dream big and work hard and all that stuff. But the other part of me wants to enjoy the fact that I made it here and just be.
I can tell that my body and mind were exhausted from hustling the past five years and now that I could rest a little, I let myself. But to suddenly go from workaholic hustler to taking days off had me feeling lazy.
Now, I don't think anyone would call me lazy, but I felt lazy. And I wondered to myself, why in the world am I beating myself up for resting and taking care of myself? Why am I not just content with the income that I have now?
After some reflection, I've realized we live in a world that idealizes hustling 24/7 at the expense of everything else. I've even been one of those people echoing those sentiments, talking about working all the time, getting no sleep, and being over stressed.
Not only that, but we're always working towards the next level. Now that I've reached this income level, I need to go after even more. And then more. And more. But will it ever be enough?
Will there ever be a time where we can just be happy with where we are at, without always pushing forward? Or is there a way to push forward organically, without the pressure of feeling like you always have to be improving or striving for more?
I guess more than ever I want to practice presence and gratitude for what I have and not let jealousy or the rhetoric of the online world make me feel empty and always wanting more.
I think it's so easy to look at your peers and see how far you have to go, rather than look at your own journey and say, "Wow, look how far I've come!"
But we are all on our own journeys, in our own time. Only you can decide what is enough.
This past weekend I worked a women's expo as one of my main side hustles: a brand ambassador. I was looking forward to the gig as it wasn't a typical event and it would be around a bunch of awesome women.
When I was in line to get my vendor pass, I saw the women lined up outside waiting to get into the expo. There was already a huge line waiting to come inside.
The slogan for the expo was "love yourself first."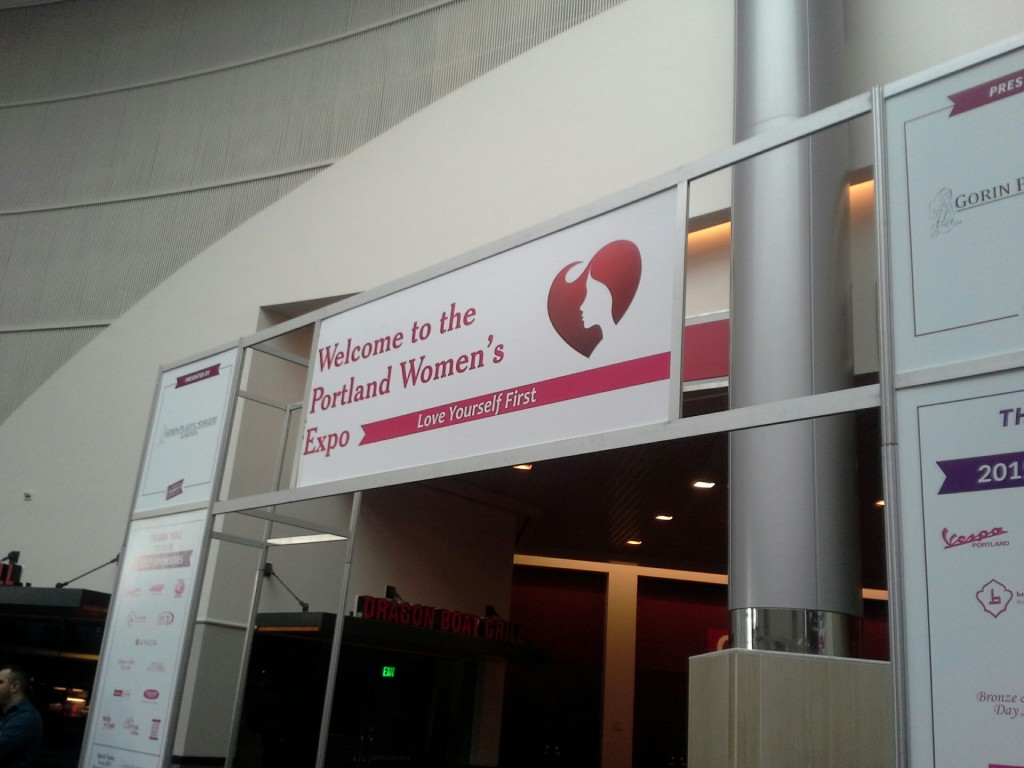 "I can dig that," I thought. We do need to love ourselves first.
So I get set up at my booth and throughout the day, I made the rounds to look at the other booths. After all, I wanted to see what other cool things were going on at the women's expo.
My research proved to be so disappointing. Over 90% of the booths were somehow about weight loss, skin tightening, waxing, makeup, and sexy outfits.
I don't know what I was expecting at a women's expo, but it sure wasn't this. "Love yourself first?," I thought. Yeah, right.
Love yourself after you lose 10 pounds, wax your vag, straighten your hair, and tighten your wrinkles. It felt like an expo that was supposed to be about loving yourself first, was really about buying products to make you look better and feel better.
This is the kind of marketing that we've been dealing with for years in traditional media and I guess I was just sort of hoping for something different. Something that didn't put all of our power into our looks or our youth, but more into our contributions to the community and our families.
All of this got me thinking: is this really what women empowerment looks like?
I think you know my answer.
So, if that's not it,  what does women empowerment look like? I started to think about what my ideal version of the expo would be. I would want to see classes on negotiating, how to start a business, relaxation techniques, and more community based products and services. I'd want to have more classes, products, and workshops that enhance our social network and respect our buying power, without just focusing on superficial stuff.
And I do have to say, I like some of the superficial stuff too. There is a time and place for that. But to have a whole expo that was mostly focused on beauty just felt like a disservice to the power and potential of women. I know a bunch of money was thrown into this thing and that many people probably made a bunch of money as well.
As more and more women become breadwinners, I think it's so important that we find avenues to support each other and ourselves. But we have to get rid of the old, tired model and stop marketing to our insecurities.
I know this is a big question, but: what does women empowerment look like to you? (in an ideal world, it's okay to be ridiculous)