I remember it like it was yesterday. Walking out of the office, for the last time with all my stuff. I wasn't coming back.
A year ago, I jumped ship at my old job to give this freelance thing a try. It was a scary, bold move, but it felt absolutely right.
A year later, I am so happy I quit. I have had no regrets at all. No moments of wanting to go back. That's not to say it has all been easy. Far from it.
What I've realized about being your own boss, is that it takes an incredible amount of effort to build something. But it's worth it, because eventually you'll see the fruits of your labor. I love that I've been able to think of new ideas and implement them through events and articles. I enjoy that I get to try new things and every day is something new. I am so grateful that I'm in a place where work is coming to me, rather than me being on the pitch merry-go-round.
I feel like I can breathe a sigh of relief. I haven't failed. I didn't give up (even when I wanted to). All of my worst fears didn't come true.
The unknown path ahead was something that contained opportunities I never saw coming.
Most of all, I'm glad I had the faith in myself to jump and actually quit. I remember speaking to my mom when I made my decision. She was nervous for me, but knew that I had made my choice. She has seen how I have blossomed and is my number one supporter. I love her for that.
I hardly ever use the word faith in my personal life, but I can't think of a better word for what I felt when I quit. I believed it would work out before I could see it. I knew there was something bigger — and I was ready to search for it.
I didn't have every step figured out. I didn't have a year's worth of expenses saved up. I didn't have my debt all paid off.
There were so many things telling me "no," but I still said "yes."
Sometimes faith is about doing something that you know people don't agree with and doing it anyway.
Faith is also about leaving your comfort zone and knowing that it will work out. What most people don't know about my journey into freelancing is that when I quit, I had lined up a 20-hour per week remote writing gig. Because of this gig, I felt comfortable quitting and knew I would at least make what I did at my old job.
Quickly I realized the work was mind-numbingly boring. It was taxing, repetitive work and I was getting paid pennies per word. I was a content machine and felt depleted every day.
After a month and a half, I knew I couldn't do the gig anymore. But it was my safeguard. It was the reason I felt comfortable quitting. How would I bridge the gap and make up for a loss of 20 hours of work per week?
I was scared and didn't have all the answers, but knew I was unhappy. I didn't leave my old job to be unhappy and creatively unfulfilled. So, I left and I hustled.
Luckily, it was right near the start of FinCon and after that I was booked up again. I got better paying work. More creatively fulfilling work. I made some great connections with companies that I'm partnered with today.
Something I said on Michelle's podcast the other day rings so true. You have to let go of bad clients, bad relationships, and unfulfilling work. How can you ever let the right things come to you, when you are devoting all your time and energy to the wrong things?
You need to carve out a space to be open to new, better things. You will stand alone for a while and wonder for a second if you made the right decision. You may even be tempted to crawl back to your old clients, begging for some work.
But it's better — every single time — to focus on better opportunities.
My freelance journey has been a roller coaster, sprinkled with a lot of surprises and successes, as well as a good dose of anxiety and a huge learning curve.
There's one thing I know, though, I haven't done this alone. So, thank you. I am so grateful for you (yes, you).
This post is a part of the Get Paid to Write for Blogs Course Launch! Get Paid to Write for Blogs is a brand new course created by Cat Alford of Budget Blonde. Cat makes a full-time income from writing for blogs, and this course will teach you how to do the same.
If you're a long-time reader of my blog, you may know that I started my blog at a particularly low place in my life. I was deep in debt and struggling to find work. I felt everything that I worked so hard for vanish underneath my feet. To make it worse, I was hit with a wave of depression that was hard to get out of.
After more than a year of sulking in my own misery, I decided to stop feeling sorry for myself and my life and do something about it.
In January 2013, Dear Debt was born. It was a way to keep myself accountable in the debt payoff process. It was an outlet to channel all that pent up energy and turn a negative into a positive.
I quickly fell in love with the personal finance community and all that it offered. I never expected my blog to be anything but a diary of sorts, sharing the ins and outs of getting out of debt and struggling to find work.
I would have never, ever, in a million years dreamed that my blog would lead to my career as a writer, not even two years later.
For the first year of my blog, I was still trying to find my voice and figure everything out. But one thing really stood out to me. There were people making money online and working as writers for other blogs.
I thought that would be a cool thing to do, but quickly dismissed it. How can I write online? That's not for me. But as I kept reading more and more blogs and hearing more and more stories about people making a living as a full-time writer, I was intrigued.
"How can I do this?," I thought.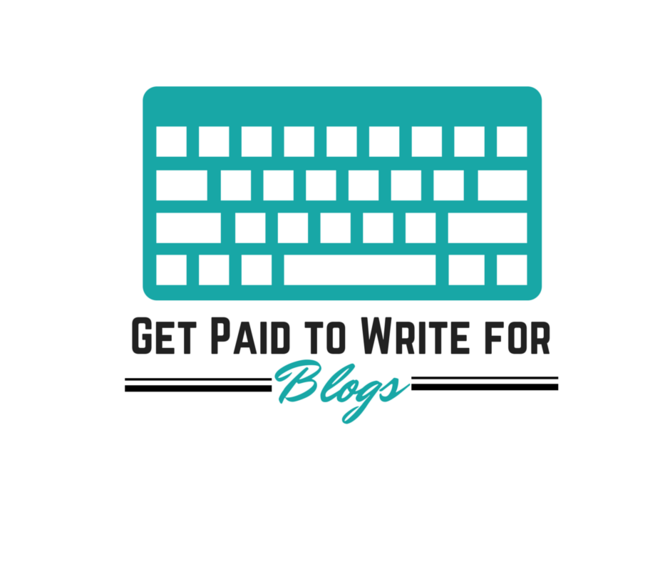 I started by stalking people's blogs and emailing people for advice. I did a few guest posts to get my name out there. Yet, there was still so much I didn't know.
How do you even find gigs? How do you pitch people? How do you know what to write about? How do you know what to charge?
I was filled with questions and not many answers. Through trial and error and my network of friends, I started to find answers.
Although on the outside it may seem like the process happened very quickly, I was fumbling and trying to make something happen (to no avail) for almost a year. Then, last year I had built up my writing work so much that I did the unthinkable and quit my job.
It's been a wild ride, but I've not regretted it one bit. I'm actually making MORE money than I was.
And here's a little secret. You can do the same thing as I did. There's no secret formula or special treatment. It's just about taking the right steps and knowing the right people.
Which is why I'm so glad to share Cat Alford's new course Get Paid to Write For Blogs. Instead of fumbling along for a year, you can take this amazing course with one of the veterans in our community. Cat has worked online for several years and her name is splashed all over the web. Essentially, you can learn from the best and skip some of the growing pains I had.
The course has 29 videos, with 8 different modules to help you every single step of the way.
The best part? There is a 7 day money back guarantee. If it's ultimately not your thing, you can get your money back.
I know that this course is valuable for anyone looking to build a career as a freelance writer. It's totally worth the money and you can easily make back your investment in a few short months.
The course is currently priced at $497. Yes, not chump change, but a totally doable amount if you want to invest in your career. The best part is that using my link, you can get 15 percent off the purchase price, bringing it down to $422.45.
If you want to become a full-time writer, learn from the best. I truly believe Cat is one of the best freelance writers in the personal finance niche and she offers so much value in everything she does. I am grateful to not only call her a colleague, but a true friend. She is so generous and truly a gem in this community.
Yes! I want to get paid to write for blogs!
I am an affiliate for this course, so will receive a small bonus if you sign up using my link. As always, I only share products I believe in and think would benefit my community.
The beginning is always the toughest. The commitment to change. To try something new. To be bold, even in the face of rejection or failure.
But everybody has to start somewhere.
When you just start something, it can feel like you are the awkward, new kid on the block. You don't really know how things work or what you are doing, but you pretend with a smile, hoping nobody will notice.
Whether you are working to get out of debt, lose weight, start freelancing, go on an adventure abroad — or any other big goal, really, the biggest key is just to start and deal with the growing pains.
The act of beginning is an act of courage. Beginning is the opposition of fear and complacency.
While it's easy to be scared of having big goals, we all have to start somewhere. All things worthwhile in life aren't easy. Getting out of debt isn't easy, losing weight isn't easy, nor is making a big life change. It's easy to compare ourselves to others — people who are naturally gifted at being frugal, or have never experienced the torment of being overweight or X,Y, Z thing that makes us feel inadequate, jealous, and afraid.
But we all have our own struggles and we all have to start somewhere. Don't let the starting line intimidate you because your peers are half a mile ahead. Start where you are, in your own time, as best you can.
Let the fear of failure fuel you. Keep trying, even if you stumble. You build confidence through trying.
So, if you are paralyzed with fear, thinking about some big, crazy goal that is consuming you, the key is to just start and know we all have to start somewhere. We are not born experts. We don't become "the best" overnight. We get that way through trial and error and starting from our humble beginnings.
Start where you are and keep going.
What big goal are you trying to accomplish?
I started out this year with so much fervor for the year ahead. On January 1, I wrote out the three words I wanted to guide my year: bold, balance, and adventure.
I've seen firsthand how being bold and making bold moves can transform your life and career. In just a year's time, I've been able to write for $25 a post and turn it into $250 for a post (not all clients, obviously).
The adventure part is also a big one. I'm planning to go to Las Vegas next month for 48 hours to hang out with Tonya at Budget and the Beach. Why? Because I can. She scored a free hotel, and the flight was a small portion of the reward points I had racked up. Then, a month after that, I'll be in Spain and Portugal. I know, I hate me too.
But do you know what I'm absolutely fucking failing at? Balance. I'm doing pretty good with the other two, but balance just seems further and further away. I keep saying, "you need to make time for yourself!" and then when it comes down to it, I'm the last on my list. My business, blog, my boyfriend, my friends, the neighbor, the stranger at the coffee shop — all of them seemingly come before me and can take up my time and energy.
And I'm exhausted. Already. On one hand, I'm very excited that the BOLD part has resulted in some new, sweet gigs. On the other hand, I'm working harder than ever, because I've not made balance a priority. I've said yes to too many things and I think it's time to make some hard cuts.
I'm scared of letting people down. I'm scared of pushing myself to a point where I cannot return. I know what I'm doing is not sustainable and the only way to fix it is by making changes. And that has to come from me. I can't talk to my "boss" and tell them my problems. I need to sit down with myself and really focus on what I want, what I need, out of life and business.
Have you ever felt like you are just getting by? And I don't mean financially. But you are scraping by, moment to moment, just hoping that nervous breakdown doesn't pop up, or that some inconvenient event suddenly ruins your already-too-tight schedule.
I quit my job so I could have balance and I've worked so hard, yet I've found anything but. This is my dirty little secret. That I feel like a failure because I work so hard and feel like I have nothing to show for it. My relationship isn't where I want it to be, my personal goals are out the window, and my debt repayment feels stalled.
I know it probably sounds like I'm just being a whiner and being too hard on myself. I probably am, but it's something I'm working on. It's hard not to invest your whole self into your business when you work for yourself. How can I not take everything personally? How can I not give 110% to everything, when this is my livelihood? When my name is on the line.
I don't know where the balance is, but I know I need to find it. It's so freaking hard for me, but I cannot put money first. Although the personal finance blogger in me says that is the right answer, the human in me is telling me to chill the eff out.
So, there. I've told you my big failure.
What are you failing at today? (I'm serious)
In the personal finance world, it can seem like everyone is quitting their job to pursue the freelance dream. But here's the thing: You don't have to quit your job just because it seems like everyone in the personal finance world is. You don't even have to want or even like entrepreneurship at all. It doesn't inherently make you a good or interesting person.
For me, I had no clue about entrepreneurship or making money online before blogging. I thought it wasn't possible. When I first got my full-time job here in Portland, I was ecstatic! I was never so happy in my life to have a 'day job'. I had struggled for so long looking for this very job and got the chance of a lifetime, beating out 200 other people. Unfortunately, things changed at that job and fortunately I had carved out some work for myself that I am happy doing.
While I am happy with the route I chose, I fear that many people will think quitting your job is easy. Or that quitting your job is something you should want or aspire to do.
Don't drink the kool-aid, my friends.
There is nothing wrong with loving your job. Some people aren't meant for entrepreneurship, just as some people aren't meant for day jobs. It's ok for you to choose either one.
If you LIKE your job or even are lucky enough to LOVE your job, don't buy this be-your-own-boss and live happily ever after crap. Because if you like or love your job, that is a damn near fairy tale in this day and age. Enjoy it!
Conversely, if your day job is making you sick, you are ending up in the hospital because of stress, are partaking in destructive habits just to make your job bearable, maybe it's time to go. Think about self-employment or start looking for another job.
Yes, the world of work is changing. It's exciting and thrilling. But it doesn't mean that you should feel guilty about being a 9-5er.
Focus on what your heart and body are telling you. Not what some freelance guru is selling or some 9-5 prisoner who wants everyone else to hate their job is selling too.
Whatever your work situation is, own it. Love it. And if you don't love it, work hard to change it. I know it's not that easy, but start taking the steps.
Now, WORK IT.
Have you ever had one of those moments where you were just paralyzed with fear? Those moments of self-doubt, where you question everything and feel like a complete loser in the purest sense of the word?
That was me two weeks ago. The Financial Bloggers Conference (FinCon) was approaching, and I felt stuck and scared. With the impending event right around the corner, I started to freak out. I started to feel like I wasn't good enough, not experienced enough, and that I was just a fake-ass phony.
Even though I had quit my job two months earlier, I didn't have to go through the requisite, and sometimes awkward, "What do you do?" chat with anyone in real life.
This would be the first time that I'd be faced with people, 600 of them to be exact, and I'd have to confidently respond and discuss what I actually do.
I'd have to accept the fact that this is the real deal, not some game that I play on nights and weekends anymore, or use as something to do in my free time (and there is nothing wrong if you choose to do that, by the way).
It was a bad case of feeling like an imposter — like a complete and utter fake-ass phony. How could I get over this?
My friend Brittany said it best when she recently told me, "When you are confident, it's like you can accomplish anything in the world, but when you are low, you have this crippling self-doubt."
It's true. When I start to feel that fear, I start to doubt everything. I start to doubt my talent, my path in life, my decisions, and everything that comes along with it. My normal extroverted self turns into a wannabe hermit. I want to hide in a corner and not return to the "real world" until I feel something different.
Luckily, I was able to get over this terrible feeling and rock it at FinCon. Here's how I was able to overcome feeling like a fake-ass phony:
You are what you say you are
I am a writer. Saying those words is still tough to say, but I am a writer. I get paid to write (holy crap!). As a freelancer, I've had to come up with my own job title and have had to come to terms with my new profession. There are no longer any crutches related to a "day job," and if I want to be taken seriously, I have to own what I do and make it clear to people.
So on my business cards I put "Wordsmith & Idea Maker," imbuing some creativity into it. When people asked me what I do at FinCon, I would say, "I'm a freelance writer and I blog about breaking up with debt." Simple and to the point. I have realized that if I don't take myself seriously, then no one else will either. In the end, you are what you say you are — and your actions back that up.
Be uniquely you
Everyone is unique in their own special way. We all have idiosyncrasies that make us who we are. In order to stand out and not feel like a fake-ass phony, you need to embrace all that is you — even if you are scared, even if you are vulnerable, even if you think it will offend someone. Embrace your wild side, your weird side, and don't be ashamed of it.
While at FinCon, I let loose and sang my heart out and danced all over town. I'm sure it was a different side of me than what people expected, but that's who I really am. I also like to speak in strange voices and fake laughs. What can I say, I am an only child with a wild imagination.
It's easy to be shy and revert into your shell when meeting people. But if you are confident in who you are and let your real self shine through, you will stand out. When you are your authentic self, you feel at home, and you get to avoid those slimy, insecure feelings that you are a complete fake.
Get comfortable with discomfort
If you are constantly feeling like an imposter, it's likely you are outside of your comfort zone and feel like you don't belong. The good thing is that the more you get out of your comfort zone, the more it stretches and becomes more normal. Strive to feel uncomfortable. Push yourself. Try something new. You'll start to feel more confident and more secure as time goes on.
Practice
If you're feeling like a phony, start practicing and preparing for events. This means talking to yourself in the mirror, repeating mantras during meditation, writing positive notes on your hands, etc. With a little practice, you'll start to feel more confident and less like a phony.
Realize that most people feel the same way; they just present themselves better
I would venture to say most people feel like a fake-ass phony at various times. It's like we are all scared we are going to get found out and uncovered as a fraud. So, what is the difference between successful people and unsuccessful people in this regard? I would say confidence and presentation.
People make so many judgements about you in a millisecond depending on your clothes, your posture, how you look, and how you talk. Start faking it until you make it, and think about how your ideal version of yourself talks, walks, dresses, and approaches other people. If you are feeling stumped, think about people around you that inspire you. What is it that makes them so charismatic?
Once you realize how you want to present yourself, you can be confident and own any room.
The bottom line
It's normal to feel scared, nervous, insecure, and like a complete phony from time to time. But it can't be a lifestyle. To be successful, you need to get out of your comfort zone and really own the situation in order to get the outcomes you want. That means that instead of saying, "I'm just a personal finance blogger," you say something more definitive: "I'm a personal finance writer."
It's all about presentation. Consider people who are successful, compared to the many talented folk who never rise to the top. It's all about marketing. Marketing is a fancy word for presentation.
And the most important thing to overcome feeling like a fake-ass phony? Not giving a shit what other people think. This is still my hardest lesson to learn as I am neurotic and want people to like me (doesn't everyone?). But you are wasting your precious energy if you care too much about what others think.
You do you. And forget the rest.
As a freelancer, it's more important than ever to streamline your workflow and make your time count, especially when you are just getting started. Time is money after all.
In the beginning, I was so slow and everything seemed to take forever. As I got more clients, I started to feel so disorganized at keeping everything in order. There were so many little details I needed to remember.
I've (luckily) become more organized and smarter about the way I do business, so that I can spend time creating and not on the ever-pervasive follow-up (which is still necessary as a freelancer). Here are 4 tips for new freelancers to help streamline your work, stay organized, and work efficiently.
1. Set up a Google Alert for your name and your blog
Although I check my Google Analytics as well as my referrers in WordPress, I can't keep track of everything. In order to stay on top of what is being posted about me or my blog, I created a Google Alert for my full name and my blog name. This is helpful, so you can keep track of what is being posted. Even if you don't have a blog, this is useful for anyone to monitor their identity on the internet.
To get started, go to the Google Alerts page. Then enter the terms you want to be notified about. Then enter your email address and start getting alerts when those terms show up on a page.
2. Use a spreadsheet to keep track of clients, forms of payment, due dates, etc.
All clients are different and expect something different from you. To stay organized, I created a spreadsheet to keep track of my clients, how much they paid, due dates, how they prefer to pay, how they would like me to send an invoice, etc.
Instead of trying to remember how each client prefers something, I've just kept track of it in my spreadsheet. Some people are flexible with deadlines, while others have firm dates. Some people prefer to use PayPal, while others write checks. I need to keep track of these details, so I can follow-up and get paid and so that I have all the important details in front of me when I need them.
Click here to download your own client spreadsheet
3. Ask important questions upfront
Goodness, how many emails went back and forth when I just started freelancing? I'd have a million questions and think of them at different times, resulting in a million different emails.
That's annoying. Your clients are busy and so are you, so don't waste anyone's time. Ask important questions upfront. Here are questions I ask when taking on a new writing gig.
– How many articles are you looking for per month? What are the deadlines?
– Do you prefer to receive articles in a Word doc, Google Doc, or via WordPress?
– How many words are you looking for?
– Do you want me to pitch topics to you or just write what I want? Or do you have ideas in mind?
– What is your budget and how do you pay? PayPal or Check?
– How and when would you like me to send an invoice?
These are my standard questions, but there are other questions you should consider as well. Where will your writing end up? Who are you writing to — i.e. who is the audience? Do you need to source an image? Will you get a link to your site or just credit? These are also important things to consider when starting out.
4. Create a separate tax savings account & save 30%
This year was the first time in my life I owed money to Uncle Sam. Fun times. Right after that, I vowed to save 10% of my freelance income. Well, I hate to say it, but I was naive. I need to be saving about 30% to cover my butt from any crazy tax bills. I also need to start looking into paying taxes quarterly. Save yourself the trouble and just save more for taxes. If you don't need it all, you can use it elsewhere later. It's a good practice to get into.
These four tips have helped me streamline my work as a freelancer and get to the point when taking on a new client. It also puts my mind at ease, because I am empowered with information so I can do my job well.
I hope some of these tips are helpful for you, too! Feel free to use or modify as you see fit!
I'm so excited to see my blog lookin' all sexy and fresh! So fresh and so clean. I haven't been thrilled about any of the blog designs I've had – but if you read my quote about fashion, you would know I can be quite utilitarian. But it was time for a change!
Your website is often the first impression someone has of you. I knew the previous designs didn't reflect my personality, at all. I want to make sure people feel welcome here, enjoy being here, and understand a little about who I am.
But money, I thought!
I'm trying to pay off debt!
Then, thanks to Debt Busting Chick, I realized that you can buy pre-made themes on Etsy for $20. Say what? After getting lost in the abyss that is Etsy, I found my designer.
Not just a designer. A chef, even. The Master Chef at Graphic Cookies. Mr. Tautvydas Gaudesius is a pretty rad dude (with a pretty rad name). I was going to get a pre-made theme for $20, until I realized a custom design was only $100. I was flabbergasted by the price. How could I say no?
He was so wonderful to work with and so accommodating. I was a real pain in the a$$. I didn't know what I wanted, hadn't really thought about color and was extremely picky. He was patient, generous, accommodating, creative and so fun to work with! He has a great eye for things, too.
My new design cost me $100 and took 3 weeks. I couldn't be happier! He even installed it for me, so I didn't have to lift a finger to make it happen.
If you're looking for a new design, I highly recommend him.
Here's some other things I love and highly recommend:
Carrie from Careful Cents. I think she's a rockstar babe. Full disclosure, I do work with her and help her out with some editing and writing. But she has been more than a boss to me. She has been an incredible mentor and friend to me and I can't even express my gratitude. I wouldn't have pursued this crazy adventure without her support and guidance. I'm so excited that she is offering 30-minute sessions to pick her brain — so you can get started on pursuing all your wildest dreams, too. That's how it started for me, so be ready. 🙂
I really dug this post by Lauren at The Write Budget. I used to waste so much time doing client work, but using a timer has really set me straight.
Also, Kassandra's post on how she is saving 50% of her income! You go girl! I can't wait to follow in your foot steps.
Tell me. Do you judge people by how much money they make?
Lastly, if you enjoy my content, would you consider nominating me for a Plutus award? I'd love to be considered for Best Debt Blog or Best New Blog (i.e. blogs created in 2013 or 2014). You can use this simple link that is already filled out to nominate me (and others!). You do NOT need to be a blogger to vote.
Thanks for reading! I don't generally do roundup posts anymore, now that I retired Sunday Worship, but I do still want to spread the love. By the way, there are no affiliate links in here, just sharing content I think you'll find useful. But if you do use any of these resources, let them know I sent you?
What things are you loving lately? How is the start of your week?
Melanie, you are crazy.
What have you done?
You are in so much debt.
You don't have a fully funded emergency fund.
You are the breadwinner in the relationship.
You have no idea what you are doing.
Do you remember how long it took you to find a job?
Are you not grateful for what you have?
What if you are making, yet another, BIG mistake?
Thoughts like this have been swimming in my head for the past few weeks, as I've adjusted to my new freelance lifestyle. I quit my job and left quietly and without a peep, sharing details with only a handful of people. Truth be told, I was a little ashamed. I was scared of being judged. I didn't want to share my thoughts or experiences with you and have the anticipation of leaving colored with positive and negative feedback.
I wanted to make this (very difficult) decision on my own.
Since February, I have been working the equivalent of two full-time jobs or more. I've been running myself ragged and I wasn't giving 100% to anything. Not my job, not my blog, not myself. I felt like I was barely getting by. But deep down I was having fits of depression, anxious meltdowns, and a face full of tears that wouldn't wash away. I was doing too much, trying to be too much.
I know, I know. It's all my fault. I let that happen. I bit off more than I could chew. That's not a reason to quit a job. Not a reason to quit a job you searched two years for. Not a reason to quit a job that you got after beating out 200 other people, after not having any of the technical requirements for the position.
No, that wasn't it. There was definitely more to it. I started to realize that after a year with the organization, I wasn't going to grow in a direction I wanted. I wasn't going to grow much at all, actually. And what's the opposite of growth?
I also started to compare my freelance income to my low nonprofit salary. The gap was very small. I thought to myself, what if I could free up eight hours a day and work on my own stuff? I was convinced that I could make more money, doing things I love, in the comfort of my own home. Now, I know freelancing is not a stroll in the park. I still have deadlines and still have to hustle for work.
But I'm confident, for one of the first times in my life, that I will be okay. Why? Because I'm not putting all my eggs in one basket. My income is diversified and comes from many different places. As soon as I let a few key people know I was leaving, I got more writing work and more brand ambassador work.
For the past few months, I've finally ramped up my EF, so I have at least three months of expenses saved up. My current income will pay my bills, but my student loan payments may be fluctuating. I want to continue to increase my savings rate, while paying off debt.
Don't you worry, my priority is still becoming debt free, as soon as possible.
But I still have so much to learn and prepare for, as I figure all this stuff out. I am astonished with how much things have changed in a year and a half. I started this blog when I felt like I was at the end of my rope, making $12/hr at a seasonal job, eating from food stamp money, and feeling like I had no future to speak of. I was stuck, ruminating on past failures, possibilities of things that never happened, and replaying times in my life I was more successful.
My therapist asked me, "Do you want to live on the shelf of regret? Look how many things you have there."
Up to that point, I felt like everything I had done was a mistake. Leaving my job was a mistake, going to grad school was a mistake, moving to Portland was a mistake. WTF was I doing? Everything felt meaningless.
This blog very well saved my life. It sure as hell saved my relationship, too. And now it's turned my life into something else completely. Something unexpected and new. An adventure.
And that's how my blog changed my life.
These days I'm feeling very behind on things. I am absolutely thrilled that my dreams are coming true. I am working more as a freelance writer, and more opportunities are coming. In the attempt to manage my full-time work, and freelance work, every hour is seemingly booked and I feel so behind.
I think to myself, If I could only comment a little more! If I could only write 2 more posts a week for my own blog!
I think these things as if I were to do them, all other things would cease and I'd be "caught up." The thing is, as I'm realizing, as an entrepreneur you are never caught up. Maybe you have met your deadlines, but there is another one looming right around the corner. Maybe you are done with one client, but you need to find another one.
The work is never over. Being caught up is merely a momentary sensation — more of something we tell ourselves so we can allow ourselves to relax.
I'm trying to be less hard on myself and be happy to focus on paid work. And even though I vowed to not apologize, I want to give a half-hearted lament that I'm not around as much as I'd like. I am reading, but cannot comment and share as much as I'd like. The less time I have, the more desire I have to be a part of the community.
Because I am just barely "catching up" with everything, I might be a little more absent. It might take me longer to do things. But I'm still around.
Check out where I'm on the web this week:
My First Job — life and money lessons I learned from my first job.
Is Working for a Nonprofit Right for You? — working in the nonprofit sector has its own set of challenges and rewards.
What's the One Thing Holding You Back? — find out how my fear of failure has cost me money.
Some other posts I loved in the blogosphere:
Why Income Matters over at Well Kept Wallet, by the awesome Stefanie — I am making less in my day job than I did at 23. Granted, I have a much lower cost of living, but it still sucks. My hustling is slowly changing that, and I want to increase my income potential.
Weekly Roundup by Michelle at Fit is the New Poor — She quit her job and is now freelance! Show some support.
How are things in your world? How do you deal with your never ending to-do list?