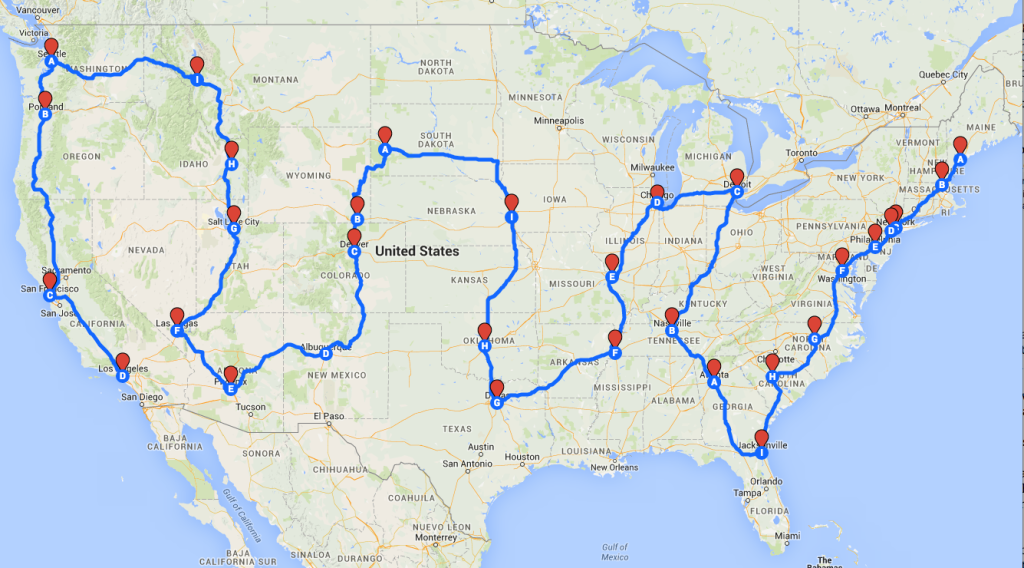 The following blog post is part of The Road to Financial Wellness Blog Tour. Over a period of 30 days, the Phroogal team will go to 30 locations to raise awareness about financial empowerment. Today they will be in Portland! Our goal is to help people learn about money by starting the conversation. We understand that local conversations can help bring about national awareness.
If there is one thing I have learned in the past few years, it is that mastering your money is a journey.
You are never quite in the same place you used to be, usually not quite where you want to be.
For a long time, when I was younger, I never really thought of the importance of money. I wanted to believe that I was a creative type that could be beyond this thing called money.
In my mind, money meant greed, capitalism, power, and class. It meant difference. In some ways, it still means those things to me, but I realized the power money had as I got older. And that it wasn't all evil.
My Journey Into Debt
As soon as I became an adult, I took on student loans to go to college. I didn't think twice about it, because it's what I had to do. I worked all throughout college, but spent nearly all of my money because I was so young and had "forever" to save.
Now I find myself in even more student loan debt than I was back then, with practically no retirement savings at the age of 30. Sometimes I'm scared shitless about this.
But the one thing that keeps me going is seeing my progress on this journey. I can now look behind me and see how far I've come. I'm close to the finish line. In less than one year, I will be debt free.
At that time, I plan to use the $2,000 I am putting towards debt each month and really invest in my future. I was scared of investing before, but now I am excited. I'm excited to have my money work for me. I'm excited to pursue this idea of financial independence — a term I had never heard before I entered the personal finance community — and hope to have enough money where I can quite literally do whatever I want.
Journey to Financial Wellness
My relationship to money has completely changed and in large part, it's because my mindset has changed too. I take responsibility for my mistakes and I have a clear vision of what I want.
I want travel, adventure, and creativity. I want to work on things I love, not because I need to get paid. Most importantly, I want to give. No, really. I want to give back and help others get out of debt. I want to give back to underserved communities, now that I no longer work with them face-to-face.
My journey to financial wellness has taken a lot of twists and turns. It hasn't been perfect (and no one's journey is), but I've learned a lot.
I've learned about the importance of saving, investing, paying off debt, and having a clear goal for what you want. Without a clear goal, those other things don't mean a damn thing.
Today, I would like to encourage you to continue on your road to financial wellness. Take one step forward. Start by saving five more dollars. Open a brokerage account. Pay $10 more to debt. Read a book about money. Start a conversation with your partner about money. Take one little step towards financial wellness.
What does financial wellness and empowerment mean to you?
p.s. The lovely folks at Payoff are the national sponsor for #TheRoad to Financial Wellness. They have this super rad Financial Personality quiz. Try it out!
p.p.s If you are in the Portland area, we are meeting at TaborSpace in SE at 9am today! Come join us. If you are in Corvallis, join the meetup here.
If you're like me, you're spending a lot of time online. But what if you could get paid doing stuff you'd probably do anyway, like search the internet? That's where Swagbucks comes in.
I've already talked about how Swagbucks is one of my favorite things. But I just briefly touched on it, so today I thought I'd talk about how exactly you can make money with Swagbucks.
I know that Swagbucks saved me a few months ago when I was in Las Vegas — I was getting bombarded with insane prices, so was relieved that I had enough Swag Bucks to get a Starbucks card and get a free breakfast. Score!
If you want in on the fun, here are some simple ways you can start earning today.
Answer the Daily Poll
Want a quick (swag) buck? Answer their daily poll, which guarantees one Swag Buck. Every single day there is a new question and sometimes they are just funny or silly. You can also see the results of the poll, which is always very interesting.
To get started, simply go to your Swagbucks dashboard, go to Answer and then click on Daily Polls.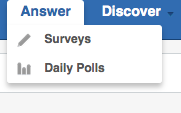 Search the Internet
As a freelance writer, I am always looking up sources, spelling for certain words, and quick grammar tips. Using the Swagbucks search engine, you can get paid to search the internet. Now, you don't get paid every time you search. I would venture to say you earn Swag Bucks for every ten searches or so. Usually the amount you earn is between 6-12 Swag Bucks.
Look, I just earned some more just looking for frugal recipes!

They use the Yahoo search engine, so if you are spoiled by Google you might need some time to adjust. I'll admit, if I get weird search results, I will go to Google, but in general, I have very few issues with the Swagbucks search engine, especially for casual browsing of the internet.
Follow them on Social Media
Are you on social media? Then follow Swagbucks on Facebook, Twitter and Instagram. They often have time-sensitive Swag Codes, that are only good for a few hours. You never know when they will post them, but if you are a regular social media user, you are bound to see them once in a while.
Here's an example of a Swag Code alert on Instagram: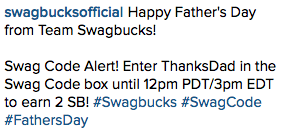 Once you get your Swag Code, enter it here:


The Swag Code box is on the right hand side of your dashboard, next to your inbox. Simply input your Swag Code and then enter Redeem Swag Code. Be sure that you enter the Swag Code carefully, as one typo can throw it off.
Shop
Now, I'm not one to buy something just to earn points, miles, bucks, whatever. That would defeat the purpose wouldn't it? But, there are occasions when you know you are going to buy something and it makes sense to check through Swagbucks first, to see if you can get points.
A few months ago, my favorite restaurant was on Groupon. I knew I had to get the deal. I checked with Swagbucks and was pleasantly surprised that Groupon was on there, so I could get a deal AND earn more Swag Bucks.
They have name brand retailers like Walmart, Old Navy, Groupon, Living Social, Amazon, Expedia and more. Like I said, don't go spend money just to earn Swag Bucks. But if you are making a purchase, check with Swagbucks first!
What Can You Buy with Swag Bucks?
Swag Bucks are typically worth a penny. Yeah, nobody's getting rich here, but it all adds up. I have made over $20 in just a few months.
Using Swag Bucks, you can buy a variety of things in their Rewards Store. You can get Starbucks cards, Amazon cards, and even money via PayPal! Also, Chipotle. Mmmm burritos. You'd be hard pressed to find nothing you like — and if you really don't want a gift card, use it for cash via PayPal.
So, I think Swagbucks is a pretty cool way to earn and also have a little fun. There are so many other ways to earn too, these are just the ways I use Swagbucks to earn gift cards.
If you aren't signed up, sign up for Swagbucks and start earning. The cool thing is that I can offer readers a $5 signup bonus, if you earn 2500 Swag Bucks in sixty days, which you can totally do.
  Oh YES I want to earn Swagbucks!
I am an affiliate of Swagbucks, which means if you signup using my link, I'll get a little bonus, too. As always, I only write about things I'm passionate about or personally use myself.
Last month I declared my big, crazy, audacious goal for all to see. I was fearful of pressing publish as so much can happen in a year. I didn't want to set myself up for failure. But I knew that I wanted to keep myself accountable to paying off debt.
Even if I "fail", I promise to always be honest and forthright with where I am at and what is going on.
I know I am not alone struggling with debt. Many of us are fighting tooth and nail just to survive and reclaim our money, time, and financial lives.
It's hard and it's a journey full of ups and downs. Now, with this goal, I find myself on another journey.
In my last debt update, I said starting June 1 I was going on a cash budget and giving myself $100 in fun money each month.
I am proud to say that I've stayed within my budget, but at some points it has not been easy. This past weekend, it was so nice out and my boyfriend and I just hung out at a park. We were driving back and I asked him, "Should we be bad and go to happy hour right now?" (a summertime favorite of ours).
Luckily, he had the strength to tell me "no." While I felt frustrated at first, the urge to go out waned as we settled back at home and relaxed.
Making any big change is all about knowing your spending triggers. I constantly want to go out on nice days. In Portland, it's gloomy so much of the year, my inner party-animal just wants to release.
But I'm learning to channel that energy in other ways with walks, and bike rides, and wine from the grocery store (lol). I am also trying out new recipes and making sure I always have food in the house. Half of the time when I want to go out, it's because there is no food in the house and I'm too lazy to go to the store. Now, I start monitoring the food situation, so I can anticipate when I need to go to the store and be proactive, rather than reactive.
This past month, I am also happy to say I have met my goal and put $2,000 to debt. I am actually hoping to put another couple hundred, but am waiting on some payments.
My current debt total:
Undergrad loan: $5,331.64
Graduate loan: $21,530.92
Total: $26,862.56
I love how close my graduate loans are to being in the teens! The good thing about paying this amount is that I actually see the progress I'm making. Even when I was paying $1,000 per month, it felt like the debt was not going down that much. Then again, at the height of my student loans, I was paying around $300 in interest per month.
Things are moving along and I am working hard to just take it month by month, day by day. I don't want to overwhelm myself, but I also don't want to lose sight of my goal.
I am so ready to be done with this debt.
How are you doing with your financial goals?
The beginning is always the toughest. The commitment to change. To try something new. To be bold, even in the face of rejection or failure.
But everybody has to start somewhere.
When you just start something, it can feel like you are the awkward, new kid on the block. You don't really know how things work or what you are doing, but you pretend with a smile, hoping nobody will notice.
Whether you are working to get out of debt, lose weight, start freelancing, go on an adventure abroad — or any other big goal, really, the biggest key is just to start and deal with the growing pains.
The act of beginning is an act of courage. Beginning is the opposition of fear and complacency.
While it's easy to be scared of having big goals, we all have to start somewhere. All things worthwhile in life aren't easy. Getting out of debt isn't easy, losing weight isn't easy, nor is making a big life change. It's easy to compare ourselves to others — people who are naturally gifted at being frugal, or have never experienced the torment of being overweight or X,Y, Z thing that makes us feel inadequate, jealous, and afraid.
But we all have our own struggles and we all have to start somewhere. Don't let the starting line intimidate you because your peers are half a mile ahead. Start where you are, in your own time, as best you can.
Let the fear of failure fuel you. Keep trying, even if you stumble. You build confidence through trying.
So, if you are paralyzed with fear, thinking about some big, crazy goal that is consuming you, the key is to just start and know we all have to start somewhere. We are not born experts. We don't become "the best" overnight. We get that way through trial and error and starting from our humble beginnings.
Start where you are and keep going.
What big goal are you trying to accomplish?
Hey party people! I hope you are doing well. I've been writing up a storm this week and have been busy organizing the blog tour for The Road to Financial Wellness. 
I'm so happy to be working with others that are also passionate about personal finance and spreading the message of financial empowerment.
I recently had the opportunity to chat with Andrew Schrage, who is also passionate about personal finance. He is co-owner of the wildly popular blog, Money Crashers. I got to talk to him about paying off debt and avoiding the comparison trap. I hope you enjoy!
1. What tips do you have for people who are sick and tired of paying off debt?
Create mini goals along the way of achieving your ultimate goal of living a debt-free life, and reward yourself when each one is reached. Staying motivated is one of the major stumbling blocks when paying down debt, but if you treat yourself to a meal at a nice restaurant each time you reach a benchmark, you'll be able to stay on track.
2. Do you believe in the debt snowball or avalanche method?
The debt snowball method is best for folks who need the motivational boost of crossing smaller debts off their list first and then attacking the others. For people who don't need this psychological lift, using the debt avalanche strategy where you address your debts in order starting with the ones with the highest rate of interest, saves you more money in the long run. It all depends upon your personal preference.
3. What are the first three steps people should take AFTER they get out of debt?
Commit to never carrying a balance again. Live by one simple rule – if you can't afford to pay for something by the time the bill comes in, then you just can't afford it. Get going on creating an emergency fund. Start with an initial goal of one month's worth of living expenses and make your ultimate goal at least six months. Use an online calculator to find out where you stand in terms of your retirement savings, and ramp up those contributions as necessary. Get yourself on a budget, reduce your monthly bills, and send in the surplus to your retirement fund.
4. What's the biggest money mistake you have made?
My parents did a good job of educating me on the importance of smart money management and how to do it from a rather early age. It took me a bit of time to get on a personal budget once I graduated college, though. I probably should have done that sooner, and I also should have begun saving for retirement at an earlier age.
5. How can people say no to the Joneses and be happy with who they are?
Stop worrying about what other people think as to whether you own the latest smartphone or have a 60-inch curved TV in your living room.  Live by your own rules. If you're happy with your current electronic arsenal and those items are functioning fine, stick with what you have. Remember – you'll be a lot better off in the long run with a solid emergency fund set aside, little to no credit card debt, and having your retirement goals within reach, compared to living from paycheck to paycheck

Andrew Schrage is the CEO and co-owner of MoneyCrashers.com, a financial education website dedicated to educating its readers and subscribers on ways to better handle their finances. The topics covered include how to create a personal budget, reducing and eliminating credit card debt, saving for retirement, the importance of an emergency fund, and much more.
If you think you need to be rich to travel, think again. For my two-week European solo adventure, I saved up $1,100 — and still came under budget.
How did I keep it so cheap? First of all I travel hacked my flights. My main flight was close to $63 and my other two smaller flights were paid for completely with points. This is noteworthy as the value of my flight was $1400.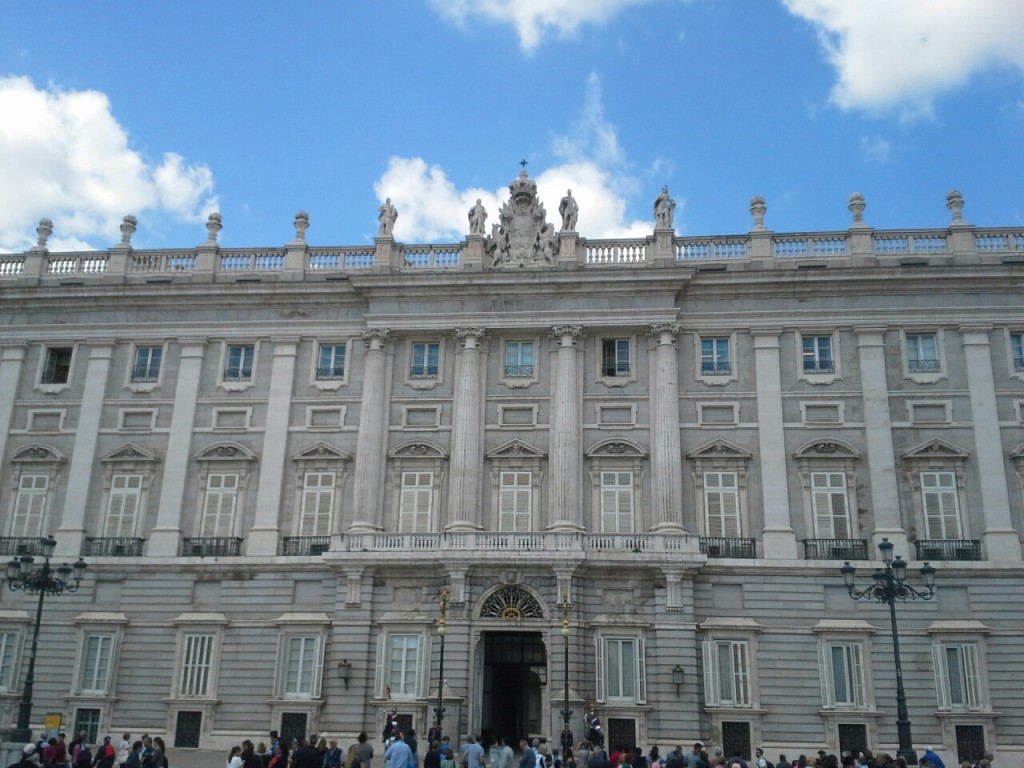 I stayed in hostels most of the time, with the exception of staying with my friend for a few days, and splurging on a hotel my last night in Madrid to avoid sleeping in the airport for 12 hours (best $73 I spent).
It also helps that the dollar is strong right now and that Spain and Portugal are ridiculously cheap. Did you know that you can get a small glass of beer for fifty cents? Or a delicious bottle of red wine for $2?
In Madrid, my frugal go-to meal was this $2.77 ham sandwich and beer. I couldn't believe it. I was continually aghast with how cheap the prices were. I also enjoyed free museum hours at the Prado, which I believe are every night from 6pm-8pm. It was so nice to be back in Madrid — the very place I got my travel bug nine years ago when I studied abroad. It all felt so different, yet so familiar. I was surprised how much Madrid felt like New York City. Now that I've lived there, I had a different frame of reference. Madrid has great public transportation, there is art everywhere, and people are cosmopolitan. There is a hustle and bustle about the city, but with a signature Spanish vibe.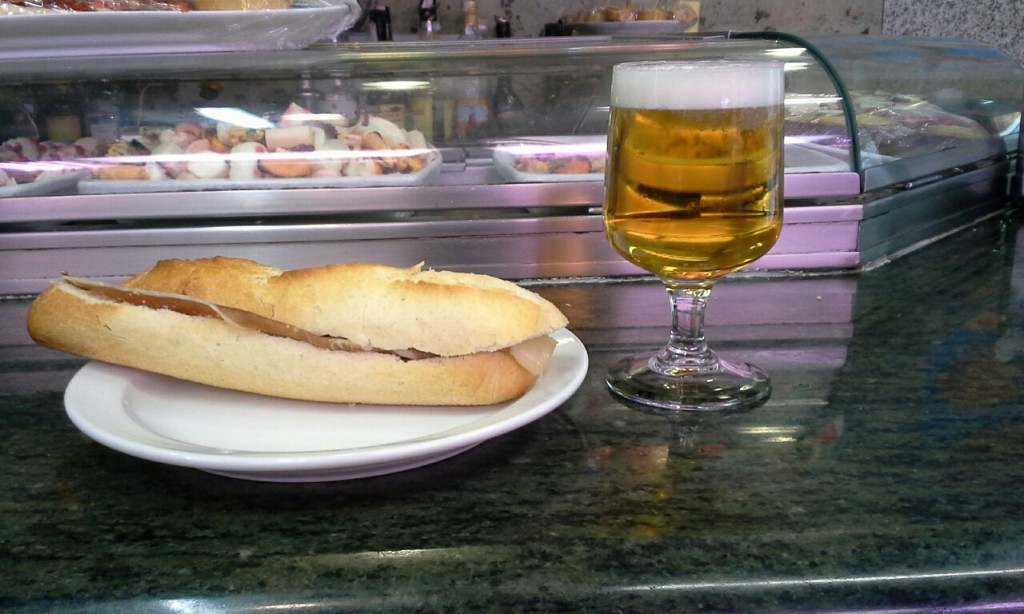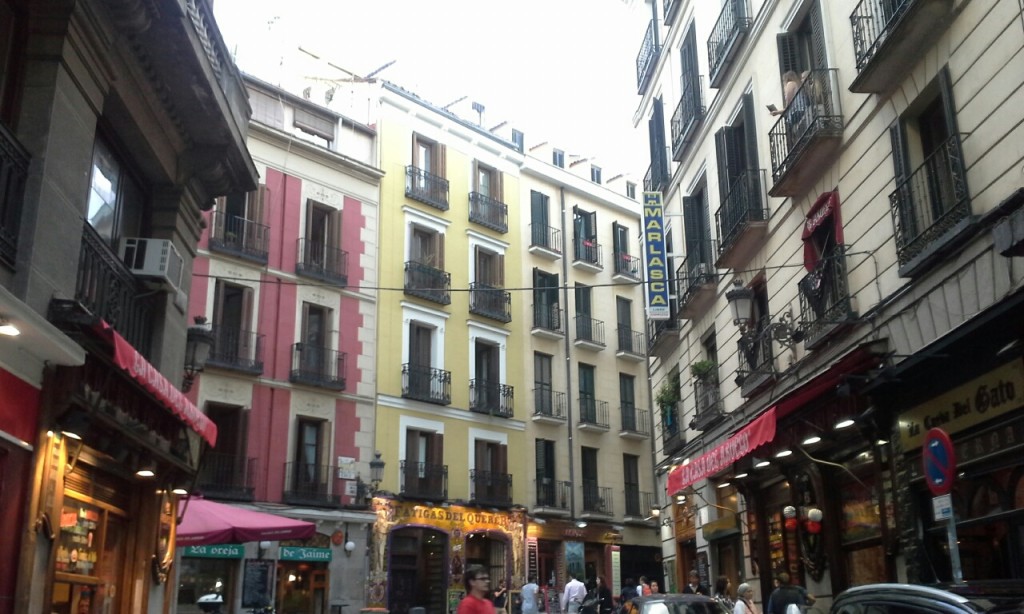 I completely fell in love. After Madrid, I went to visit my friend in Southern Spain. We enjoyed drinks for dirt cheap prices, with free amazing tapas. The first night I arrived in Nerja she took me on a tapas tour. Four places, good drinks, even better food. I think we spent about $16 that night.
The next day we enjoyed lounging on the beach and enjoying more tapas. We chatted and laughed, shared stories and talked about how different our lives were when we first met three years ago.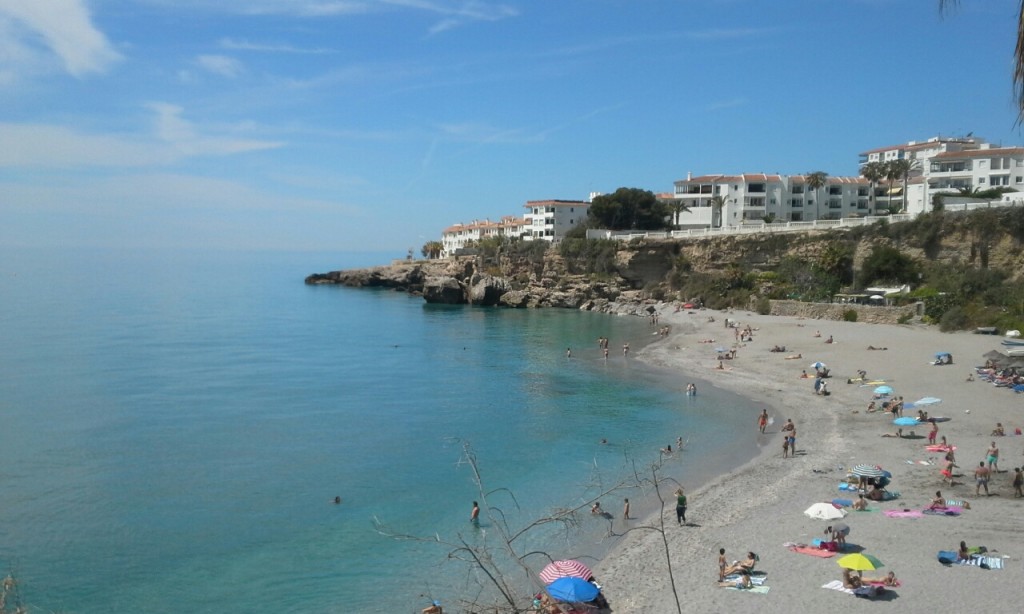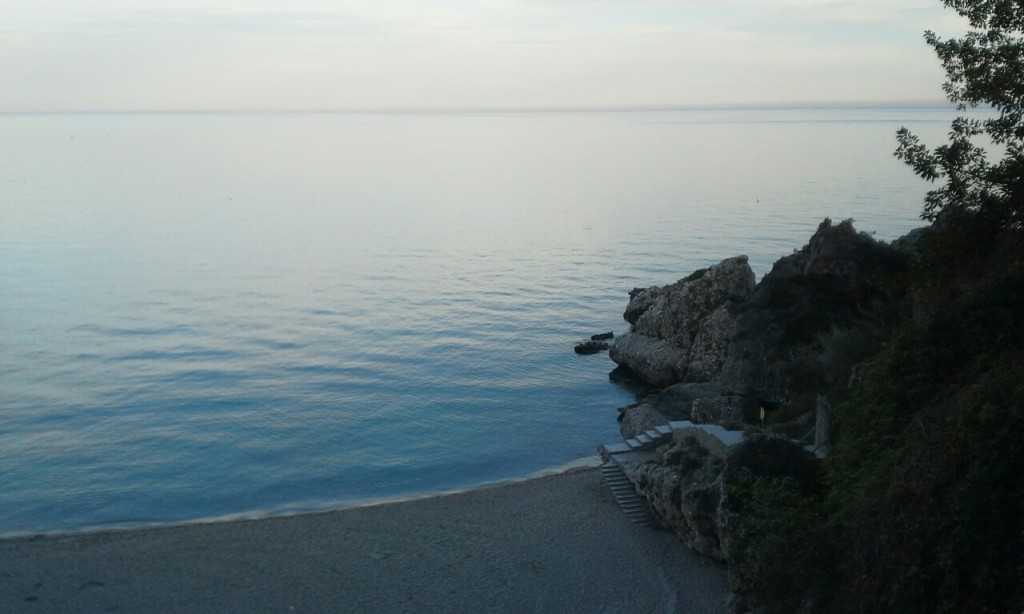 After leaving Nerja, I had a brief stay in Malaga and spent the day in Gibraltar. To be honest, I could've passed on both and stayed longer with my friend, but I thought I'd check it out. They were both nice enough, but I didn't love it.
Then I went to Lisbon and my heart was completely pierced. Lisbon is so damn charming. It looks like the Paris I imagine in my mind (I've never been though). Cobblestone streets, sidewalk cafes, musicians in alleys, rivers, oceans, and street art. I was surprised that people in Lisbon spoke a lot more English than in Spain. I was impressed. In Spain, I did my best to always speak in Spanish, but even so I found myself a bit rusty seeing as I no longer speak the language every day (fun fact: in nearly all of my jobs before this, speaking Spanish was a daily part of my life).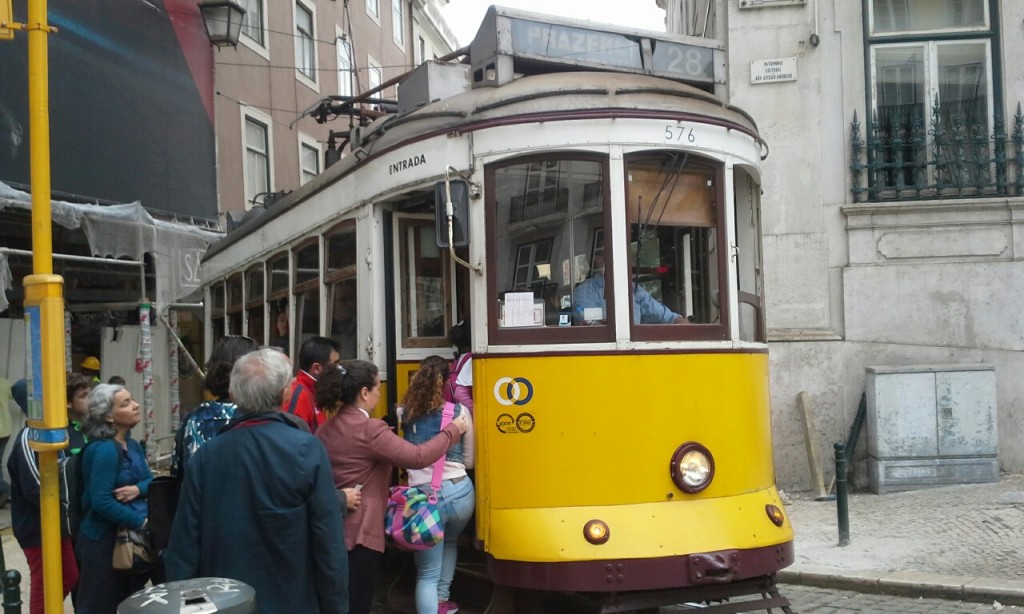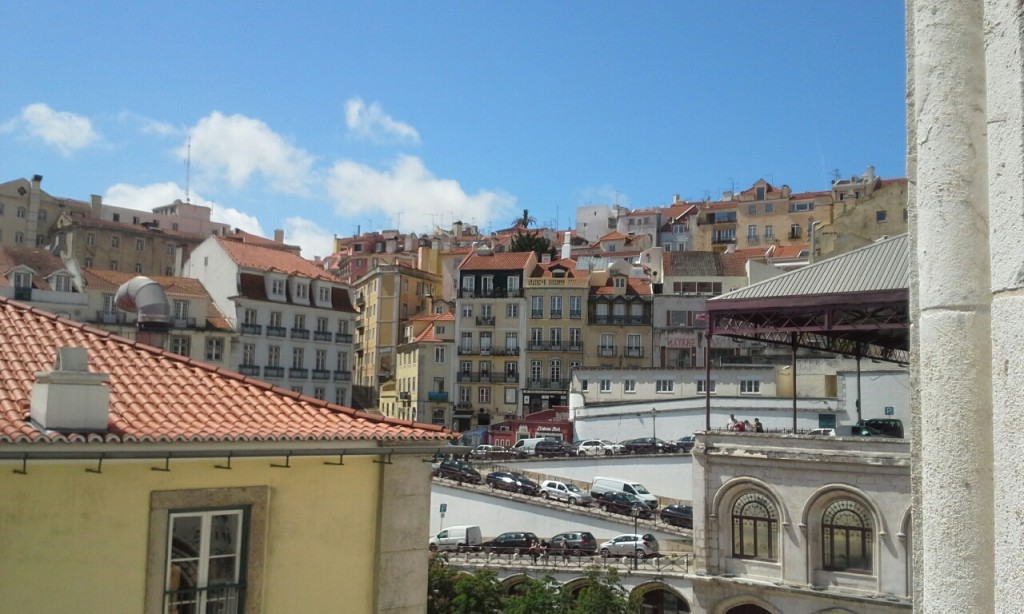 During my stay in Lisbon, I stayed at the best hostel ever. If you go to Lisbon, stay in one of the Lisbon Destination Hostels. They have three hostels and all of them have their unique charms. I stayed at one that was inside a train station and it was awesome. The free breakfast was more than just cereal and the whole vibe was great. I loved that you could freely hang out at all the hostels — especially after I found out that the other hostel had a rooftop terrace with a pool overlooking the river. I spent nearly every night watching the sunset there.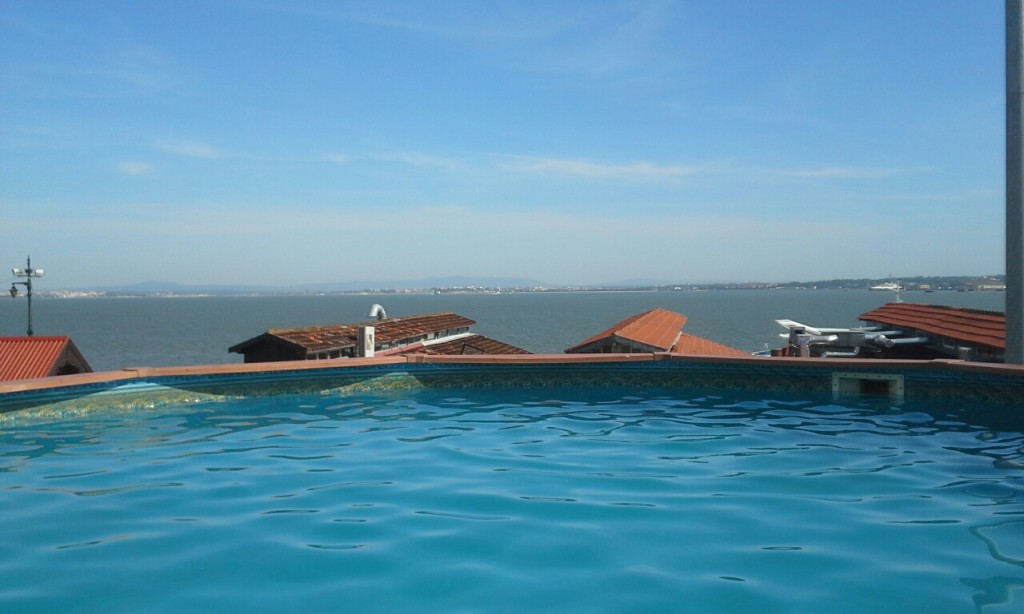 While in Lisbon, I checked out the town of Sintra, spent time on the beach, went to a FREE music festival, enjoyed a rooftop brunch and ate to my heart's content. I'm very epicurean and love to eat and drink my way through a culture. Spain and Portugal were such great, yet affordable choices for that.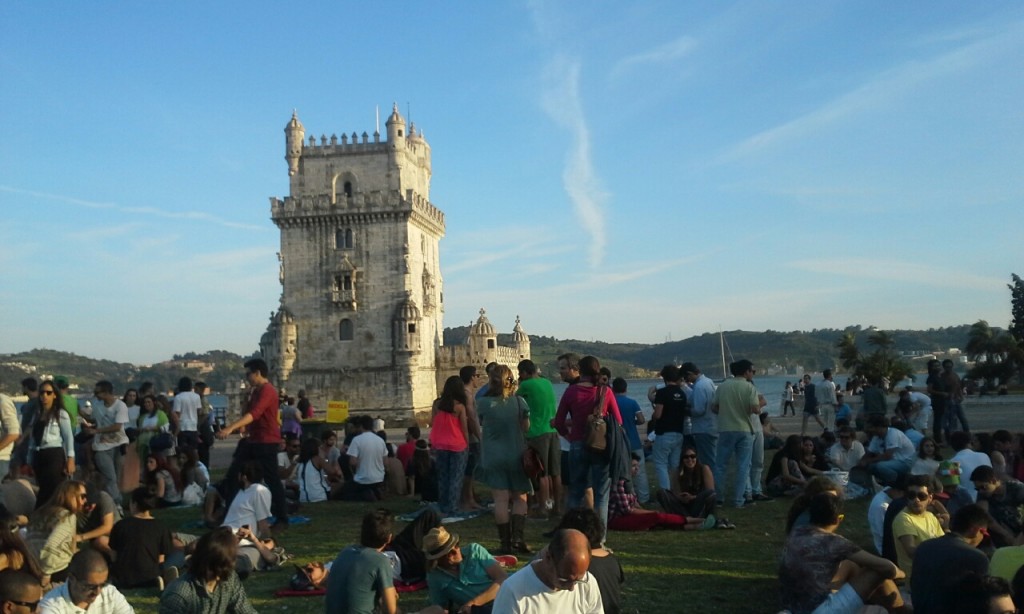 I have so many stories, so many moments, so many memories I could share. But the pictures will have to do. I want to hold them close so I can cherish this energy that I got from this trip.
I've already said I don't regret traveling one bit, even though I'm in debt. It's because of this trip I feel ready to commit to such an audacious goal of getting out of debt in a year.
I am a different (better) person because of this trip. And it was worth every penny. Now, on to the numbers.
Flight: $62.80 (the other two flights were paid for in full with points)
Hostels: $184.22 (I stayed in hostels for 10 nights and spent 3 nights with a friend)
Hotel: $73 (because of my last-minute, haphazard planning I ended up having a 12-hour layover. I thought about sleeping in the airport, but decided against it)
Transportation: $157.18 (this includes the train from Madrid to Malaga and the bus to Nerja to see my friend. I kind of failed and booked the train last-minute, so it was about $100, which makes up the majority of this price. The rest includes buses from airports to hostels and intra-city buses. I never once took a taxi)
Gibraltar Tour: $49.76 (I took a day trip to Gibraltar. It was fun, but I honestly would have rather spent this money on a massage and stayed in Spain. I already knew this, but I am so not a tour bus person. I thought I could hang for just a day, but I was annoyed that I spent more time on a bus, than actually seeing Gibraltar)
Cash: $419 (ok, don't throw stones at me, but I did not track every single penny of my spending money. I wanted a break and didn't want to analyze everything. I just knew what I took out in cash and had in spending money. I know that this included $8 for the Picasso Museum, $10 for a gift, cafes, churros, wine, dinner, jazz, and a walking tour. I pretty much ate and drank very well and this spending money comes out to about $30 per day)
The grand total for a two-week, life-changing trip? $945.96
Could I have done it for cheaper? Sure. I made a few rookie mistakes that cost me and I did not hold back on food or drink, even though it was generally very cheap.
If you are interested in traveling and keeping it really cheap and getting a more immersive experience, consider volunteering at a hostel. I met a lovely American who volunteered at the hostel and in exchange received free accommodation and food. Through travel hacking and volunteering, you could have your main expenses covered.
So, what are you waiting for?
One of the best things that happened to me on my trip was that I got really inspired to pay off debt.
Being able to really be alone and sit with my thoughts made me realize a lot. More than anything, I really want to be out of debt.
I started thinking of how I could be out of debt as soon as possible and not the 2-3 years I've been thinking of. After looking at my income and doing some soul-searching, I set a crazy goal of getting out of debt in one year.
My mind is still grappling with this goal as it seems so crazy and out of reach. My debt is currently at  $28,737.59 (I just recently put $2,200 to debt).
In order to accomplish this goal, I need to make 4k or more each month. I want to pay at least 2k to debt each month, live off of roughly 1k (see my low expenses here) and put 1k to insurance and taxes. If I make more, I will put more to debt and savings — and perhaps even investments. I'm getting the urge to dip my toes in the water and get started.
After a year of making 2k+ payments, I want to throw some of my remaining savings at debt and be done.
Once I did the math, I felt so motivated. Because my income was stalling for months, my debt free date was constantly 2-3 years away. But in March, I made some drastic cuts, and started focusing relentlessly on higher paying work. And I'm so freaking glad I did. Because for the past two months, I've made more than I have in my whole life.
If I can keep up at this pace, I'll be looking at a $48,000 or more salary. That may be a modest salary to some, but considering my salaries have all been low to mid thirties, this is a huge jump. A palpable jump. I can see the difference in my bank account and it's the only way I'm able to afford to put 2k to debt each month. It just reminds me that as much as I like being frugal and saving, sometimes it really is about earning more.
So how in the heck do I plan to make this happen?
Well, the move is off. I realized I cannot accomplish this goal if I moved to LA or NYC. At this point, both of the cities have lost their charm after my enchanting affair with European cities anyway. I'd love to move to Europe some day. But that's a story for another day. The point is, I'm staying put in Portland for at least another year, or more to get my financial life in order.
Secondly, I'm going to continue to work my butt off (while continuing to prioritize self-care and rest) so that I can keep my clients happy and also secure more work when I need it.
Also, starting June 1 I am mostly giving up credit cards and opting for cash. I say mostly because I will still have my insurance and other auto pay things on my card. But I don't want to be tempted at all to spend more, so I am sticking to cash for everything else.
I am also giving myself a strict $100 budget each month for fun. I plan on significantly reducing my restaurant and happy hour expenditures.
These are the strategies I am going to use to try to knock this debt out in a year. A year seems manageable. A year seems like if I work really hard and stay focused, I can be done with this forever.
I can start saving and investing 2k each month. I can travel for longer periods. I can rid myself of 99.9% of spending guilt.
Before I was burnt out and just surviving. Now I've had time to rest and really evaluate my priorities. I know money is a tool to help you get what you want out of life. I want freedom and travel and adventure. I know I can have all of those things, while still setting myself up for a nice future, if I get out of debt asap.
It feels weird and scary to share this goal. Especially because my income depends on me. I don't have a cushy job where I can sit back and make $50k. I have to work, hustle, pitch, edit, revise, and manage my work to make a buck. And I'm so grateful for that. But I know that things can change with clients — budgets change, directions change, etc. So much feels out of my hands, but I will do my best to continue to work hard and if things fall through, make something else work.
Self-employment is for the resilient.
So, there you have it. My big, crazy, audacious goal. I am nervous, but I'm ready for a challenge.
I will be debt free by May 21, 2016. Let the countdown begin.
Having lots of bills and loans to pay can be tough. We all want to be debt-free and reach the stage where we can finally declare we are financially free! Impossible? No, it's not. There are plenty of people who have done it and I can't wait until I'm one of them

Until then, here are 10 super simple ways to stay on top of your debt and be financially free.
1. Planning ahead: It's the most crucial part of securing your future financially. Keeping this in mind, you will have more control over your money and expenses whether it's for buying a home, starting a family or preparing for your retirement.
2. Creating a budget: It will help you be in control of your expenses in order for you to be able to reduce your spending. Furthermore, having a budget gives you ample room to enjoy the things you love such as taking your family for a holiday.
3. Planning for variable and fixed expenses: Considering these two things will help you keep your finances in check. Variable expenses include groceries, clothes and other activities. Fixed expenses are things like utilities and rent. This one step will help you avoid any unwanted surprises!
4. Saving money regularly: Saving money regularly will help you be happy with yourself. This should always be automatic and should be done every month. Never wait for the month to end in order to save because you will have nothing to save due to expenses. Pay yourself first!
5. Paying off credit cards and loans: It makes sense to pay off your credit cards and loans that have a high interest rate first. If you have too many loans to handle, and have trouble keeping up with payments, look around for companies that can offer secured loans for debt consolidation. This way, you don't have to worry about making multiple payments each month.
6. Reviewing of your bank statements: Take some time and go through your bank statements. You should be able to understand if there are any discrepancies on your incoming or outgoing cash flow. Combine both the digital and the traditional bank statements and review them monthly to check for any errors!
7. Keeping both the terms and conditions of the financial products and records of your bank statement: Make sure your bank statement records go back at least twelve months and have a copy of the terms and conditions. The physical bank statements can be used to apply for loans, credit card or even a mortgage.
8. Shopping around: Take time and find out whether your provider is still giving you the best deal. Feel free to look around, negotiate and always look for the best rate!
9. Checking out the benefits of help and free resources: When you go online, there are a lot of free apps that can help you manage your money. I personally use Mint.com to help me track my expenses and budget.
10. Addressing the Issue: Why did you get into debt in the first place? In order to stay out of debt, you want to address the reason you got into debt and make sure you are setting yourself up for success in the future.
What else would you add to the list?
Hey everyone! I'm back from my crazy two-week vacation. My goodness it was glorious. A few days before my vacation, I was driving myself crazy with all the work I had to do that it hardly seemed worth it. I wanted to throw my computer in the trash and just go run and hide.
Luckily I survived 😉 And it paid off. For two weeks, I spent time in Madrid, Nerja, Malaga, Gibraltar and Lisbon. I got to see my friend who is teaching in Spain and it was so great to relax on the beach with her and just enjoy life.
I feel like a completely new person from this vacation. The trip really illuminated some things for me about what I want in my life and what I don't — and how I want to go forward.
I have some juicy posts coming up about my big plans and also the nitty-gritty on how much I spent (hint: I spent less money than the value of my round trip flight).
But today I want to bask in the glory of travel and remember why exactly I love it so much — and why I encourage you to go deeper and seek other skies than the ones you call home.
Traveling abroad can be a wonderful and disorienting experience. It disrupts your routine and immerses you in a way of life completely different from your own. In my case, I felt more at home in Spain than I do in Portland. I loved eating dinner at 9pm and going out at midnight. I enjoyed long walks and espresso and a slower pace. I was reminded that the point of living is not to just work. There is so much more to life and so much of the world to discover.
During this trip I had several "good" cries. I simply felt overwhelmed with happiness, the beauty of art, the strange yet comforting feeling of being somewhere new, yet feeling totally at home. It's been a minute since I've had a "good" cry. I'm used to the depressed cry, the stressed cry, or the-whole-world-is-caving-in-on-me cry — those are shadows of myself that sit on the sidelines, waiting for an opportune moment, but I try to keep them at bay.
But the good cry felt so good. I probably looked like an insane person walking down the streets of Lisbon, crying from a  beautiful church, and just giggling at myself at how ridiculous I looked.
I felt happy. I felt like I was taking care of myself. For the first time this year, I wasn't glued to the computer for 60+ hours a week. I got actual sunlight instead of the deceptive glare of my computer.
It was so refreshing. This trip has really got me thinking. Ya'll know I'm all about the hustle. Hustling is my MO and just part of my DNA. But I'm starting to realize we glorify hard work to a gross degree. We act like it's okay to work until you pass out, live on your computer and phone, and always "be on".
I don't think it's right. We need to take time to practice self-care and not get caught up in the productivity propaganda. In the States I feel like I'm always fed this constant jargon of be productive, wake up early, blah blah blah. You know what? People in other countries don't necessarily live like this and I think they enjoy life a lot more (personal observation).
I'm ready to lay down my badge of workaholism and really try to focus on me — meditate, exercise, read, rest, and have time to do "nothing". I am so uncomfortable with doing nothing, which is exactly why I need to practice sitting still with myself and rejuvenating.
Another great thing about this trip was that it was completely confidence boosting. Although I did go see a friend in Spain for a few days, the majority of my trip I was alone. No boyfriend, no family, no other friends. There was just something about traveling by myself, navigating a new country, speaking and stumbling in another language, that made me feel confident. If I can travel the world by myself and turn out just fine, why can't I do other things?
That's not to say that traveling alone was easy. I can't tell you how many times I got lost, there was a miscommunication, or an awkward encounter. But as I found myself wandering the streets, with no real direction, not knowing where I was or where I was going, I felt strength in feeling lost — I knew I'd find my way again. You always do. It felt like the perfect allegory for life and my business.
Sometimes I wonder "Where the hell am I going with this? What am I doing?" but I have to remember that I always find my way.
So, I'm back and ready to work. But also to take care of me, too. I urge you to take care of yourself as well. Work will be there. I promise you when you are on your death-bed, you won't be thinking, "I wish I would have worked more!"
Tell me. What will you do for yourself this week? When is your next vacation?
p.s. check out some of my photos from the trip on Instagram.
When you first realize that you are in need of financial help and that something needs to change, it can be easy to wonder, "Where do I start?"
I remember when I first realized how much debt I was in, I felt so consumed by the number that I felt paralyzed. I wasn't sure how to move forward or where to begin. Luckily, I have a firm grasp of my finances now and have taken steps to keep my financial life in order.
But if you're feeling lost and want to get your financial life in order, here are six simple steps to get started.
Track Your Spending
The first step is so important! Track your spending for at least three months. Every. Single. Purchase. I know it sounds tedious, but tracking your spending offers huge insights into where your money is actually going. It's easy to think we know where our money is going. But the truth comes out when you track your spending.
You can do this the old-school way via receipts, pen and paper, or use an online tool such as Mint.com to track everything. I personally use Mint.com and I love it! This is an integral part of the process so you can see where your money leaks are. You may be shocked or surprised how much you spend on food or clothes, etc. It can be a painful truth to deal with but it's really eye-opening and can help you make changes going forward.
Calculate Your Net Worth
The next step in the process is to calculate your net worth. Your net worth is your assets minus your liabilities. Assets are anything that has a monetary value such as your cash, savings, investments, house, etc. Your liabilities are your debts such as student loans, mortgage, car loan, etc.
This is so important as you can see exactly how much money you have saved up and also get a bird's-eye view of your debt situation. I know for a long time I was in denial about how much debt I was in. I wasn't quite sure how much I actually owed. So sitting down and calculating everything was so eye-opening for me and gave me the boost I needed to change my situation.
One important note! Don't let your net worth serve as your self-worth. It can be easy to feel like crap after doing this step if you have a lot of debt like me. Don't let doing this exercise turn into a moment of self-hatred. Remember, your net worth is not your self-worth. You are awesome as you are, just try to get your finances in order, so you have a positive, strong net worth.
Check Your Credit Score
Your credit score is one of the most influential numbers in your financial life. It determines so much of your adult life. Your credit score determines if you get approved for that new apartment or rewards credit card and so much more.
To get your free credit score, you can use Mint.com, Credit Sesame or Credit Karma. Once a year, you should also check your credit report, which is a full outline of your credit history, at AnnualCreditReport.com.
You'll want to ensure there are no errors and also check in annually to see your improvements. Doing this can also help you identify potential identity theft and other issues. So, stay on top of monitoring your credit score and credit report!
Invest in Your Future
Yeah, we all understand the concept of YOLO, but I assume you don't want to eat cat food when you are old right? Yeah, neither do I. Start investing in your future, by contributing  to your 401K. This is especially necessary if you get an employer match. Hello, free money! You can invest in your employer's 401K, a Traditional IRA or a Roth IRA. Each one has its own benefits and advantages. The point is to get started.
You can also use something super simple like Betterment.com to get started with investing.
Protect Your Belongings and Your Family
This step is so crucial to protecting your finances. It's key to get the insurance you need to protect your belongings, your health, and your family.
Make sure you have health insurance, renter's insurance or homeowner's insurance, and life insurance.
Health insurance can help you when sickness strikes. I went nearly two years without health insurance and had to pay a hefty bill when I ended up sick. Renter's insurance or homeowner's insurance can protect your belongings in case of theft or other natural disasters. Just make sure to read the terms and conditions so you are super clear on what your plan covers — each plan is different.
Life insurance is also important if you have a family. If something were to happen to you, you want to make sure your family is taken care of financially and not stuck in a bind. To get the best price, compare life insurance quotes.
Being properly insured can save you lots of money down the line — it's easy to think that you don't need these things when things are going well — but once something happens, you'll be grateful you invested in these protective measures!
Spend on Your Values
Money is a tool that can be used for things that bring value to your life. Forget the Joneses and do you! Save money where you can, spend money where it matters and invest in your future. Don't get caught up with mindless crap, but spend money on things that bring value to your life. What do I mean?
Things that make your life easier or better. Or on once in a lifetime experiences. Money can help you live a comfortable, enjoyable life, but you need to use it on what serves you.
Use these six steps to get your financial life in order. Experiment and cover your bases. Compare prices. The key is to be conscious of your finances and not just get into a mindless rut (been there, done that).
You got this.