Debt is something that continues to loom overhead until it's dealt with and gone for good. There are situations when people owe back taxes because they cannot afford the amount owed. For those of you that have faced this scenario or are facing it now, it's less than ideal. However, there are financial resolutions available that you should consider when tackling your tax debt. This will help pave the way for a fresh financial start.
Consider an Offer In Compromise
An offer in compromise gives an individual the option to decrease debt for a better chance of repayment without facing a tax levy or wage garnishment. There is negotiation involved in this solution that could result in a more affordable amount that could be paid in one lump sum or divided over monthly payments to make it more affordable.
This type of payment arrangement can get you on the right track to paying off your tax debt and helping you jumpstart your finances for the future. Entering in to this type of an agreement is something you should seek a tax advisor's help in order to resolve efficiently and effectively. Professional tax debt relief services have the experience and knowledge necessary to set up a payment plan for you and are well-versed in negotiating amounts with the IRS. Get offer in compromise help from professionals trained in these types of services to ensure you end up paying the least amount of money to the IRS.
A tax resolution service will be responsible for all communication with the IRS so that you can avoid a tax levy against your accounts and help reduce anxiety that may build from dealing directly with the government. This will help alleviate your financial stress caused by collection calls and notification letters. To put it simply, the IRS wants proof that you want to pay back your taxes and with the help of a professional, you can set up payments that are affordable to you and start on the path to financial freedom.
Know If You Qualify and Take Action
Before entering into any type of tax debt payment agreement, you'll want to make sure that you meet all the qualifications and know the expectations surrounding it. It's best to look into a payment solution as soon as possible rather than wait for years and years of back taxes to build up.
An offer in compromise gives you a chance for a new start, but you want to have other financial pieces put into place before moving forward. Ensure that you will be able to make payments as part of the plan and that you create a budget for yourself to keep on track with your spending.
Online budget resources like LearnVest or Mint.com are user-friendly for people just getting started with organizing their finances. Once you qualify, you're not out of debt yet, but you have taken one big step forward into achieving that goal. Be proactive and change your financial situation around for the better.
Everyone deserves a fresh start and there are solutions available for those who need an extra boost. Take advantage of the financial resources around you and always make sure that you set yourself up for success.
I started out this year with so much fervor for the year ahead. On January 1, I wrote out the three words I wanted to guide my year: bold, balance, and adventure.
I've seen firsthand how being bold and making bold moves can transform your life and career. In just a year's time, I've been able to write for $25 a post and turn it into $250 for a post (not all clients, obviously).
The adventure part is also a big one. I'm planning to go to Las Vegas next month for 48 hours to hang out with Tonya at Budget and the Beach. Why? Because I can. She scored a free hotel, and the flight was a small portion of the reward points I had racked up. Then, a month after that, I'll be in Spain and Portugal. I know, I hate me too.
But do you know what I'm absolutely fucking failing at? Balance. I'm doing pretty good with the other two, but balance just seems further and further away. I keep saying, "you need to make time for yourself!" and then when it comes down to it, I'm the last on my list. My business, blog, my boyfriend, my friends, the neighbor, the stranger at the coffee shop — all of them seemingly come before me and can take up my time and energy.
And I'm exhausted. Already. On one hand, I'm very excited that the BOLD part has resulted in some new, sweet gigs. On the other hand, I'm working harder than ever, because I've not made balance a priority. I've said yes to too many things and I think it's time to make some hard cuts.
I'm scared of letting people down. I'm scared of pushing myself to a point where I cannot return. I know what I'm doing is not sustainable and the only way to fix it is by making changes. And that has to come from me. I can't talk to my "boss" and tell them my problems. I need to sit down with myself and really focus on what I want, what I need, out of life and business.
Have you ever felt like you are just getting by? And I don't mean financially. But you are scraping by, moment to moment, just hoping that nervous breakdown doesn't pop up, or that some inconvenient event suddenly ruins your already-too-tight schedule.
I quit my job so I could have balance and I've worked so hard, yet I've found anything but. This is my dirty little secret. That I feel like a failure because I work so hard and feel like I have nothing to show for it. My relationship isn't where I want it to be, my personal goals are out the window, and my debt repayment feels stalled.
I know it probably sounds like I'm just being a whiner and being too hard on myself. I probably am, but it's something I'm working on. It's hard not to invest your whole self into your business when you work for yourself. How can I not take everything personally? How can I not give 110% to everything, when this is my livelihood? When my name is on the line.
I don't know where the balance is, but I know I need to find it. It's so freaking hard for me, but I cannot put money first. Although the personal finance blogger in me says that is the right answer, the human in me is telling me to chill the eff out.
So, there. I've told you my big failure.
What are you failing at today? (I'm serious)
The following is a sponsored post that has some great info on finding the best insurance rates.
When you're in the market to find the best insurance agents in Austin, you should be considering your budget above all else. Granted, your home and vehicle can't go without insurance for legal reasons, but this doesn't mean that you have to accept the very first deal that seems reasonable. When it comes to choosing your specific policies, as well as your provider, the first rule of thumb should be "Buyer beware!" Shop around and compare before you make your ultimate choice.
Knowing The Factors That Are Involved
There are a whole host of factors that come into play when it's time to get your insurance quote from a potential agent. Everything from where you live, what the climate and crime rates are like in that place, to the type of home you live in and the vehicle you drive will come into play.
For example, if you are searching for a quote on home insurance and you happen to live in an area that has a high proportion of crime and other undesirable characteristics, you're very likely going to have to pay a higher premium in order to be insured.
If you are thinking of moving into such a neighborhood as a temporary expedient in order to save money for a future and better location, you might want to reconsider such a move. The savings may not be as great as you had anticipated, once you factor in the higher insurance premiums you will very likely be paying.
Make An Inventory Of Your Possessions
Before you begin searching for insurance, it's an excellent idea to make an inventory of all of your insurable possessions, as well as the condition these items may be in. Getting a realistic feel for the market value of your insurable items will help you immensely when it comes time for fielding quotes from the agents that you contact.
Saving Money On Your Insurance Premiums
In the long run, the choices you make now will affect your budget for years to come. So it's essential that you choose wisely. Keep in mind that you can do your part to keep your premiums low by keeping your home in excellent resale condition and driving a vehicle that meets modern safety standards as closely as possible. By observing these simple rules, you can help insure that the quote you receive for your insurance will be as affordable as possible.
Happy Friday! I hope you have had an awesome week. I'd like to share a little debt-busting love with you today from Kara, who blogs at karaelizabethperez.wordpress.com.
She is dedicated to paying off her student loans this year! Woo hoo! Cheer her on and enjoy her letter.
Dear Debt,
We need to talk. Our relationship…it's coming to an end. Can't you feel it? It was never good and now it's just bad. Frankly, I can't stand you anymore. I dream of getting rid of you. If I never saw you again, it would be too soon.
Does that sound harsh? I hope so. What you've done to my life has been pretty harsh- you limit me baby. At every turn. I can't travel with friends because of you, or enjoy a romantic night on the town because of you. I'm stuck, trapped by you. I want to do more! I want to be free!
And your friends have got to go. Guilt and Resentment are bad house guests and you have them over all the time. It's just been too much for too long. So this is it between us. Have a good life, because that's exactly what I'm going to do.
So long sucker,
Kara
A few weeks ago I co-hosted the #SavewithSoFi blogger event in NYC and got to hang around some of my favorite people in the world. It was so awesome meeting great people in the community and being able to share information about SoFi. I learned so much!
Just so you know, SoFi is short for Social Finance.  The company's roots are in student loan refinancing, but they now offer mortgages and personal loans too. I fell in love with SoFi because they are like a hidden gem for student loan borrowers. I feel ignorant, but I didn't really know that refinancing was even an option for student loans until recently.
I was lucky enough to be able to speak with Dan Macklin, the co-founder of SoFi, so that I could give you the scoop about who they are and what they do. But first, a little more about Dan, who also has an incredible story about being an entrepreneur.
Dan is a cheery Brit who left England to study entrepreneurship at Stanford. At the time, he had a secure job as a banker, but while at Stanford he met some great people in the community, all dealing with similar issues around student loans. He, along with a few other co-founders, came up with the idea for SoFi. But to pursue his dream he had to let go of his secure job — not an easy feat when you have a wife, 2 kids, and are just graduating school!
"It wasn't an easy decision, because I got sponsored to go to business school. We had no funding at the time, and there was no certainty. It was hard to resign and not know where the next paycheck came from. But now we've helped thousands of people in the last 4 years."
I think that's such an inspiring story, of taking a risk and having it pay off — and being able to help others.
Check out my interview below with Dan:
What's the story behind SoFi?
We started SoFi 4 years ago now and the reason we started it, is that we saw financial services as being an old crusty industry that was irrelevant in many ways for people like us, aged 25 – 45. We felt there were very few options for the younger generation in regards to student loans. All of these other industries were changing. The relationships between buyers and sellers were changing. We're thinking that we could connect borrowers and investors, so our first product was for student loans.
We had many friends graduating from Stanford, and they would graduate and pay the same rate they had been given when they started school. We sought to change that. We've now helped to refinance nearly $2 billion in loans — these are people who have graduated and we've given them a new rate that reflects who they are now.
We were the first company to refinance both federal and private loans. Most people are coming to us with $70-80,000 in debt and saving up to 5%, which is roughly $11,000 — so very meaningful amounts of money and we are very proud of that.
We are building on that platform and adding mortgage and personal loans. We asked our customers, "what can we help you with?" And many people needed help with mortgage and personal loans. We have a lot of people who have big student loan debt, but they have other debt, like credit card debt with higher rates as well — so they can take a personal loan at a much lower rate.
Student loan debt can be so overwhelming. How do you think SoFi empowers borrowers?
The first thing we do is to encourage people to think about their student loans. Most people don't really think about it past their automatic payments. A lot of people 'set it and forget it.' We want them to understand there are options out there — know your loans might not be the best for you and for those that think they could benefit, they should apply and see if they can get a better rate.
We also leverage the SoFi community to help — we have unemployment protection that can help borrowers for three months and help them find a job. We've helped about 60 people to find a job. It's a bit of a safety net as obviously we don't want people to refinance thinking they will lose their job.
What makes SoFi different from other refinancing companies?
We are looking at who you are today and looking at what rate you deserve today. You are consolidating into one loan, but also getting a better interest rate. Our goal is to build community around each other to help people succeed in their next financial milestones – it's so much more than just a loan. Unemployment protection is one aspect of that. If you lose your job, we'll reach out to our network. It's tangible advice and assistance. We also have our entrepreneur program which allows people who start businesses, to defer their loans for a period of time. For that individual it frees up some time and cash to focus on their new business.
We also are dedicated to service. We have people who you can talk to 7 days a week. Many people like to speak one-on-one and we can provide that level of service.

During the SoFi happy hour event, we asked people "what's your number 1 student loan debt tip?" What's yours?
The #1 tip is be aware of what rates you are paying for today. There are so many people that have student loan debt and don't know what their rate is, whether it's fixed or variable. Also explore other options that may allow you to pay less. There are no guarantees, but you should look into your options.
Some more fun facts about SoFi…
As the largest provider of student loan refinancing, SoFi offers student loan refinancing to qualified graduates (both grad and undergrad) for both federal and private loans from more than thousands  of schools nationwide. Borrowers can combine their Federal and private loans into a single monthly payment and customize payment terms to fit their lifestyle.
Members can expect to save on average $11,783 over the lifetime of their loans.
SoFi mortgages are currently available in twelve states plus Washington DC, and personal loans are available in 45 states plus Washington DC.
SoFi currently has approximately 20,000 members.
If you want to see if you can get a better interest rate for your student loans, check out SoFi for your student loan refinancing.
I am an affiliate of SoFi as I totally believe in what they offer. They are a total game changer! All opinions, as always, are all my own.
Happy Hump day, folks! Get over that hump and get inspired on your debt journey. We have another fabulous dear debt letter today from MJ, who blogs at http://www.dreambeyonddebt.com.
Enjoy her letter, and follow her @dreambeyonddebt!
Dear Debt,
I've known you my entire adult life. For 20 years, I've carried you. You made it possible for me to read great books and discuss interesting ideas with intelligent peers. But, that time passed many years ago. I've suffered under your crushing weight for way too long. I'm ready to know a life of freedom. I'm moving on. I'm letting you go.
When I was 27-years-old, I took my mother's advice and consolidated my undergraduate loans with the unnecessary loans I took out while I was a graduate student. I received an assistantship that covered tuition and paid a small stipend, but I couldn't imagine how I'd live on so little money. Immediately after graduation, I started to make graduated monthly payments toward the $48,000 balance. Through the years, I've put the loans in deferment a couple of times, but I've made steady payments for at least ten years. I'm almost 40-years-old now, and I owe $47,554 in student loans.
I try not to rage when I think about how much money I've paid to the loan, and how little the balance has changed. It doesn't seem fair. It doesn't seem right. I feel little comfort from the low interest rate of 3.125% because it is calculated daily, and it adds up quickly. I don't work in a particularly stable industry. I'm an adjunct instructor, and my work is often contingent upon enrollment or university need. Although I've been fortunate to find work at higher paying institutions, there is still no guarantee from semester to semester.
I made that choice, though. I also work as a freelance writer, and I consider my adjunct work as "freelance" as well. To stay comfortable and secure in my career decision, I am finally making the decision to break up with my student loan debt. It's been a dysfunctional relationship – maybe from the beginning, when I took out loans so I'd have cash for better groceries, road trips, and nights out on the town.
Those are all good things, but not good enough to be experienced on borrowed money.
I've felt very low. I've felt sunk in the hole I created. I've tried to embrace the loans and the education and opportunity they provided me. It's true that I'd pay twice the amount for the friends I made while in the programs that prompted the debt. But, I can't help but look at the balance and berate myself for not being smarter about my money at the time. Even in my decision to pay off the debt, I feel like I'm making up time. Like I'm behind the rest of the world. Like I'm in last place.
I have little in the way of retirement savings. I went back and forth between wanting to pay off the debt and wanting to fund a robust retirement account. But, when I heard myself say to my mother, "I might die with student loan debt," then I knew which path to choose. The debt had to go. It was a dark cloud. The only empowering choice was to eradicate it as quickly as possible.
I know there are others in deeper student loan debt. I feel for them. It doesn't really make me feel better, though – except to know that I'm not alone in this mess.Which is why I'm writing this letter to you – as an attempt to feel less alone while I extract you from my life. I've found extra work. I've built up an emergency fund. I'm keeping my expenses low. The time has come. The decision has been made. I'm over you, Debt. We won't be traveling together, or building a home base. My dreams don't include you. We're through.
Sincerely,
MJ
Dream Beyond Debt
Over the holiday break, I got to spend two delightful weeks with my family and my partner's family. It was truly wonderful to catch up, relax, and spend quality time together.
But it wasn't all about relaxing. Ryan and I knew that we had to have some difficult conversations during our holiday visit.
Just a few months before, his dad had a health scare that put us in a panicked frenzy. At first he was fainting and in the hospital — we had so little information, and being a few states away, we assumed the worst.
Questions ran through our head. Should we go down there? When do we go down there? It was a stressful situation not having all the information upfront. For all we knew it could have been nothing, or it could have been very serious. It was the first time in my life that I realized how difficult it is living away from your parents. Even if we did hop on the next flight, nothing is promised to us.
Luckily, everything turned out alright. It was a pretty severe ulcer that kept him out of work for weeks.
Of course we were scared about his dad's health — but to be honest, we were more scared for his mom. His mom relies on his dad 100% financially and has chosen a life as a homemaker — a relic of her old world in Romania. It's all she knows. While she is an amazing cook and a wonderful homemaker, in her own words, she "doesn't know how to pay a bill."
Imagine our fright when we weren't sure about his dad's situation. We would have to go digging for his financial information, his insurance info, and more. We'd have to help her set-up everything and teach her how to pay bills, etc. It was a daunting thought.
We got off lucky this time, but we knew we had to have a difficult conversation during the holidays. We realized we knew nothing. Were they in debt? Did they have life insurance? Do they have plans in place when something happens? We were ill-equipped with answers and had only questions.
During the break, Ryan had a one-on-one with his dad. They started to talk about the future and current state of affairs. Thank goodness he did have a life insurance policy!
This situation was a pretty big wake up call for us. Both Ryan and I have one parent that relies 100% on the other financially. That tough reality is exacerbated by the fact that we are both only children and have no one else to call or rely on — we are our parents' help, and we don't have many resources either.
I'm so glad that we were able to have this important talk with our parents. More importantly, I'm glad that our parents have life insurance, to provide for their partners, if something happens.
I urge you to have a talk with your parents. Get a life insurance policy and prepare in advance. No one wants to deal with financial stuff in the face of emergency — so prepare now!
If you're looking for an easy way to get started, check out Quotacy, a one-of-a-kind life insurance brokerage. Their website is super user-friendly and it takes only a matter of minutes to get a quote. Best part is that you don't even have to put your contact info in to get a quote, so you won't get spammed

What surprised me the most is just how affordable life insurance is, given how much it covers.
Have you ever been in a situation like this? Do you have any other advice to add?
This post was created in partnership with Quotacy
As you may know, I'm very passionate about women and money. As a breadwinner, and a daughter of a breadwinner, I know that women are taking over and are capable of so much. Yet, it seems that money is still tough to talk about.
I believe a part of it is because money is still so taboo and we fear being judged by our peers, our family, and our friends. Fidelity's Money FIT Women Study found that 8 in 10 women have avoided financial conversations—saying that talking money is "too personal" or "uncomfortable."
But there are other things at play, too aside from fear and judgement. The culprit? According to the study, it's confidence. They found that 57% of Gen Y women say they are nervous about their financial decisions, compared to 58% of Gen X and 41% of Boomer Women. I can relate to this — sometimes I'm scared to ask for what I want or deserve. I'm too concerned with people liking me or doing the "right thing." I'm wondering if I'm on the right track.
Luckily, Fidelity has come up with some awesome resources on how we can overcome this, take charge,  and unleash our inner #Girlboss:
Where can young adults start? My.Money.Fidelity.com is a financial education website developed with the young adult in mind who is eager to get educated and build plans for the future. On the site, videos, articles, and graphics help provide quick, easy-to-follow education on personal finance topics, such as budgeting, saving, investing, spending, borrowing, and preparing.
Check out the video:
Lastly, check out their couple's quiz, just in time for Valentine's Day!

Let's start a revolution! Let's talk about money and empower ourselves and others to take financial control. Who run the world? Girls. We got this. Go on with your Flawless selves.
As many of you know, my main side hustle is being a brand ambassador. I love being a brand ambassador because I'm a people person and love engaging with others. It also doesn't hurt that the pay is pretty good, the job is pretty easy, and I usually get free swag (notable on the list is getting $500 of free clothes for the second time, getting free coffee, and also specialty liqueur).
I have been working as a brand ambassador for four years now and I've learned a lot about life and business from this work. Working with the public teaches you a lot. Here are some things I've learned.
Approach is Everything
Over the holidays I worked a campaign for Columbia Sportswear (hence, the free clothes). I got to look all cute gallivanting in their warm clothes, hanging out in downtown Portland. But it wasn't that glamorous. It was 35 degrees and my job was essentially to hand out coupons to drive traffic to the store.
At first, I asked people, "Would you like a coupon for Columbia Sportswear? We have a….". Before I could even finish my sentence, people would walk past me and not even acknowledge my existence. I realized my approach was wrong. I was asking a yes or no question and forcing people to think. You don't want to put consumers on the spot and make them think.
So I tried just giving out coupons, "Here's a coupon for 20% off!", which was met with slightly better results. At least people were acknowledging my existence.
But I knew I could do better and  knew that if I wanted to do my job well, I'd have to be engaging and enticing, and not smarmy. So I decided to test something out.
As people walked on by, I said, "Happy Holidays from Columbia Sportswear! Here's a gift from us, which will get you 20% off all purchases."
This new method had warranted much better results — surprising results even. People were smiling, and happy, and even thanking me for talking with them. It was in that moment that I realized, your approach is everything! The way you approach people makes all the difference in the world, so if you want different results, try a different approach.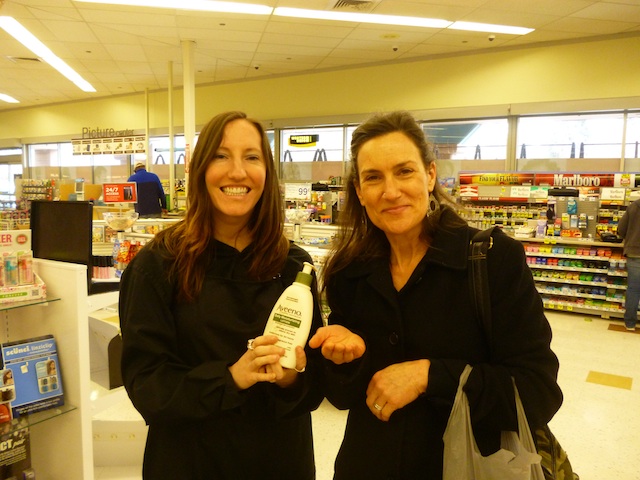 Some Things Are Never Good Enough for People
A large part of being a brand ambassador is giving out free swag. I admit some of it is cooler than others. I mean, do we really need more free pens? Probably not. But even so, I'm giving out free stuff and often coupons too. Yet, for some, nothing is ever good enough. I had a person complain to me that the coupon was only for 20% off. Gimme a break. Dealing with the public will let you see the worst in people. It's sad, but true. You are trying to do a job, and they may ignore you, criticize you, patronize you, or even try to flirt with you. I once had a guy at a coffee promotion tell me he just got out of rehab and wanted to settle down and wanted to know if I'd marry him? He said it so casually too, it was quite alarming. Things like this happen all the time.
I've learned that some things are just never good enough for some people, while others are just incredibly lonely and want someone to talk to.
Human Interaction is So Powerful
While many companies are investing large sums of money in the online space, I have to say that human interaction is still so powerful. In a digital world that is overly saturated with content, it's hard to grab people's attention. Our inboxes are flooded. Our browsers know everything about us. Our attention spans are the size of a gnat.
Face-to-face interaction is one of the few things we have left to connect with people on a deeply personal level. Talking with people during these promotions has been so much more than just me sharing information. People open up and want to share, when your approach is right and you act authentically.
This is why I love doing in-person events. You can't replace the human voice, nor body language. You can't replace that feeling of ease, talking to someone who you are instantly comfortable with.
While being a brand ambassador is merely a side hustle for me, I've learned so much from it. I've learned to try different approaches and realize it's not always me when something isn't working out.
What has your side hustle taught you about life?
p.s. It's been forever since I shared my other work here, so if you are interested check them out.
Reclaim Your Time: 6 Online Tools to Stop Distractions via Careful Cents
5 Annoying Fees You Should Stop Paying Now via SafeBee
How to Work Together To Pay Off Student Loans via Student Loan Hero
A Lesson in Hard Work via Retire By 40 (one of my most personal posts yet)
Happy Hour! A podcast with my friends Shannon, J.Money, Tonya, and Mrs. Frugalwoods.
Happy Monday, folks! Got a Case of the Mondays? Well, you're in luck. We have a fabulous, sock-it-to-you, dance around and listen to Spice Girls awesome dear debt letter. Yeah, I just went there.

Today's letter is by none other than the lovely Prudence, which reminds me of one of my favorite Beatles songs (I'm sure she gets that a lot). Prudence Debtfree and her husband are working their way out of debts that totaled $257,000 in June of 2012. They're down to $150,000 now, and you can follow their progress at Prudence Debtfree: One Couple's Journey out of Debt.
Dear Debt,
You're getting worried, aren't you? I've been bringing you down steadily for over two and a half years now. Twenty months, Buddy. I know what you were thinking at first: She thinks she can live without me. Yeah, right! Give her time, and she'll come running back to me. Like she always has. Like she always will. I've given you good reason to think that way – I admit it. After all, I was  your faithful partner for almost twenty-five years.
When we first got together, you were like a knight in shining armor. I needed a car to get to my new job, and you allowed me to have one. Instant relief. Instant convenience. Instant power. I saw you as the answer. And what did you ask for in return? Not much at all. A small monthly payment that was easy for me to cover. Just a little drop in the bucket.
I relied upon you more and more as you came through time and again. You were there for me when I wanted to shop for clothes. You were there for me when I wanted new furniture. You were there for me when I just felt like treating myself to a meal at a restaurant or a night at the theatre. Or a week-end ski trip. I'd heard somewhere that I deserved it. That I could have it now. That it would make me happy. And you proved it all true each and every time!
You'd even had a long-standing relationship with the man who would become my husband! How expansive and open you were! And you never said "No." We never felt we were asking too much of you. A bit of travel. A new vehicle to accommodate our growing family. A weekly cleaning service to ease the busy-ness of life. Our dream home . . .
But then there was job loss. Limited income. And all of those monthly payments – now an abundance of drops in the bucket – added up to a burden that we could barely manage. Month after month after month . . . And still you promised to be the answer. And still we believed you! Now's your chance to pursue your interest and take that course! And isn't that cute pure-bred puppy just perfect for your daughter?  What were we thinking? You had become such an unquestioned part of our lives – such a knee-jerk solution – that we still didn't see you for what you were!
When we decided to take the home business route, we needed you again. See, I'm still the one to make your dreams come true, you said. And things did work out. But we now felt uneasy around you. Your charm was still seductive, but your promises were hollow. You weren't in the business of making our dreams come true; you were in the business of gaining from those "little" monthly payments – and we'd been sensitized to them. Drip, drip, drip . . . They drained us. We recognized the power you had over us. We wanted to be free of you.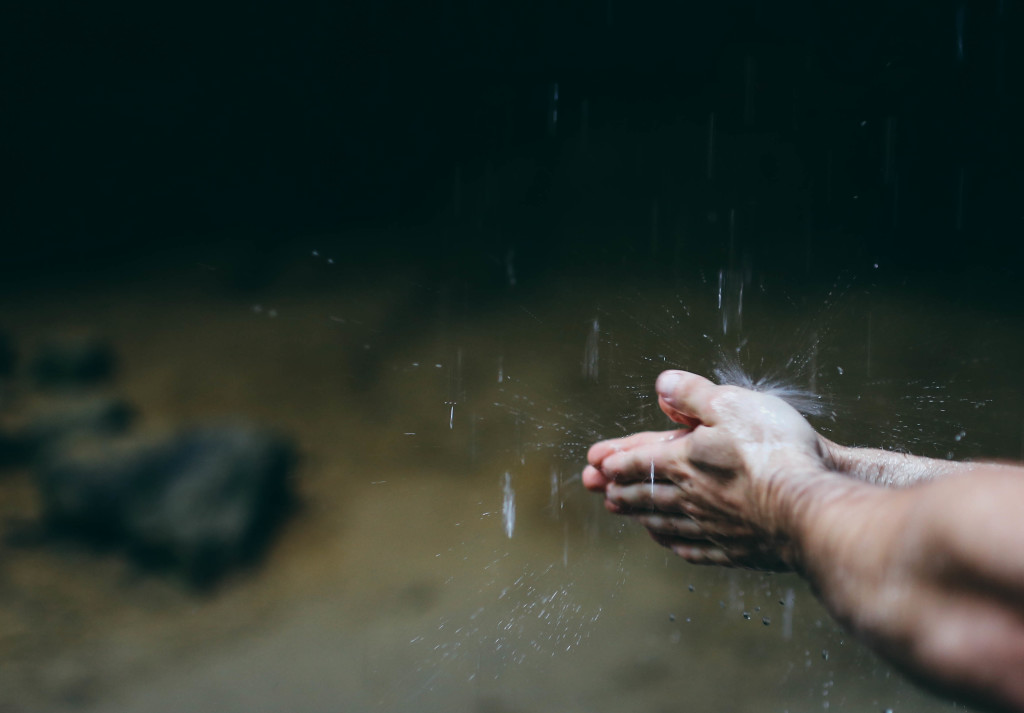 But you'd made us financially flabby. No muscle tone. And at first, it was frustrating –  stumbling on imperfectly and with limited effectiveness at times. Budgeting was annoying. Cutting our expenses felt like deprivation. Tracking our money was drudgery. Unexpected expenses threatened to derail us. But they didn't. And we've toned up – gained some endurance. And we're only getting stronger.
You've become smaller, Debt, and you don't overwhelm me anymore. I'm bigger than you are. Your siren call still sings to me from time to time. But I know how to answer it. You deserve it! Deserve what? Years of drip, drip, draining payments? You can have it now! But I can have it later too – at cost – once I've saved for it. And frankly, I might choose not to have it even then. It will make you happy. No it won't. Happiness does not come with a purchased product, service, or experience. I've finally figured that out. You've lost your charm and your powers of seduction.
But I know you. Your wandering eye has found a multitude of partners even while I've been working through this slow motion break-up. You've presented yourself as the answer, the solution, the ticket to dreams come true to all sorts of seekers on the market. Still, you are apprehensive, aren't you? Because the secret is out, and I'm not the only one who recognizes you for what you are. There are plenty of us who see right through you.. And we're dropping you. Bit by bit. Drip, drip, draining you. Until you're gone.