Happy Friday everyone! I have another absolutely inspiring dear debt letter from one of my favorite bloggers, Sandy from Yes, I am Cheap. I had the chance to meet her at FinCon and she is so lovely! So happy she is on the blog today, declaring her independence and fighting back. Get ready and get inspired. This is a good one.
First, a little background: Sandy calls herself the guinea pig of debt reduction strategies.  She's determined to prove that you can repay a six figure debt on a regular salary by sharing her own debt reduction strategies.  She writes at Yes I Am Cheap where she's just shared how she repaid $50,000 in less than two years after being unemployed for six months and working as a temp for nine months.
Dear Debt,
I'm leaving you.  It's not you, it's me…no, no, that's a lie.  We've both changed and it's just not working anymore.  I'd like to say that it's been fun, but no, it's been pretty dang painful. I'm not sad to see you go either.
It wasn't like I wasted money on some stupid shopping sprees or even that I was an irresponsible spender to end up with you as a life partner.  I went to school and earned a few degrees like good kids were supposed to do, but I hadn't counted on student loans coming along for the ride for so long. I hadn't planned on my business drying up leaving me with even more of your cousins sitting on my credit report, but it's all good because you can take them with you too.
I don't know how it happened that you grew to more than $120,000 before I even noticed.  I was so ashamed that you had consumed so much of my life that I just didn't know what to do.  You seriously just paralyzed me with fear, 'cause honestly honey, how do you fight a monster that's so big?
You know what happened debt? We had a bad thing going for so long that you got comfortable; you started taking me for granted.  I went to work every day but you sat at home getting happy and lazy.  You got fat while I was working hard, trying to make ends meet and I just didn't know how to pry you off my couch.
It's okay though, because I got smarter.  I educated myself about money and finances but you didn't like that, did you?  You liked me being ignorant about credit and debt and about how I could make my money work for me.  The smarter I got and the more debt busting techniques I put into place, the more panicky you got.  Maybe you realized that I was slipping out of your grasp when I started to hang out on the websites of my finance friends, soaking up as much knowledge as possible.  Or maybe the final nail in the coffin was when I hit the button to pay off $50,000 in less than two years.
So long you life sucking vampire.  Let's never do this again.
Sandy
I am probably echoing many others out there, but I can't believe we're nearly a week away from Thanksgiving. This year has been the fastest to date and I feel dizzy with how much has happened.
I've been on the hustle, continuing to make sure that my self-employment is a viable and lucrative option. Because of this, my own blog has taken a backseat and for that I am remorseful. I want to try to build both things concurrently as I truly love the blogging community and writing in this space.
Somehow with securing new clients, writing until my wrists are sore, and trying to maintain that elusive work-life balance, I've neglected to update you all about my debt repayment journey!
As happy as I am with self-employment, it does affect my ability to consistently put over $1,000 to my student loans. This is not necessarily an income issue, but a cash flow issue (when payments get received). Also, I had some extra expenses this past month that I'll go over.
In total, I was able to put $698 to my debt in the past month. My current debt totals are:
Undergrad $5,882.94
Grad           $29,377.73
Total         $35,260.67
This is so much better than the $81k total I have amassed — and much easier to handle than the $68k that was staring me in the face after I graduated from NYU in May 2011. I've paid off $33k in about 3.5 years — while making a low salary.
After all this time, it finally feels like I'm making progress. I will be happy once my debt total is below $30k.
So, what prevented me from putting $1,000 to debt?
Well my 30th birthday was part of the culprit. As some of you might remember, I initially wanted to go to Iceland Airwaves, a rad music festival in Iceland for my big 3-0. Well, with FinCon, and job changes, I just couldn't justify it. Instead of traveling, I went a few hours away to the Oregon desert (I didn't know it existed!) and spent a weekend away with my sweetie. My mom also decided to come up for a few days. In total that cost around $200.
Then I also had a scary situation arise, where my computer decided not to turn on. I have an oldish Macbook from 2010 and it had been slowing down, then one day it decided not to turn on. I immediately started to freak out. I now make my living on that thing! I was paranoid all my work would be lost and I'd have to drop mad cash for a new computer right then and there. I took it to the Genius bar (so clever aren't they?) and they diagnosed the issue and I forked over $160. It was a hard drive issue — I later found out I could have fixed the hard drive myself, but I'm just so bad with that kind of stuff, I just let it go. I was seriously thinking the worst, so $160 to fix my computer wasn't bad. Bonus: I didn't lose anything!
Then after reading this and this post, I decided I needed to be an adult and get renters insurance. After having my computer snafu, I was determined to protect myself. Not only that, but my partner is a musician with tons of instruments and equipment, so it seemed too risky to not have renters insurance. Without his stuff and my laptop, we'd both be out of making a living, so I forked over another $167 for a year of renters insurance. I instantly felt better.
So that was $527 that was unexpected. Because I live on a bare bones budget and throw any excess towards my student loans, unexpected expenses like this just means I have to lower my payment a bit. I have decided to start a 'Computer' targeted savings account with Capital One 360 though as I imagine I might need a new one in the next few years.
Aside from that, I'm getting into the groove of self-employment. My inner night owl is in full flight and I enjoy the flexibility it gives me. I'm excited about trying new things in 2015 and really trying to make Dear Debt even better. I want more dear debt letters, to create an e-book, and ramp up my side hustle coaching. I'm also interested in doing more Twitter chats and hosting events with brands and bloggers.
Yeah, I have a lot of dreams! So I better keep working on my own goals, while still creating kickass content for others.
In case you missed it, here is a sprinkling of my writing around the web.
Conferences: How to Make Them (Literally) Worth Your Time via FeeX
5 Alternatives for People Who Can't Go Home for The Holidays via The College Investor
The Art of the Follow-Up: How to Get a "Yes" Without Being Pushy via Careful Cents
When Being Frugal Backfires via Retire By 40
5 Things to Consider Before Taking the Leap into Self-Employment via NarrowBridge Finance
How to Have a Cute Wardrobe in Any Weather via Money Saving Pro
What I Learned From Getting My First Credit Card at 28 via GoGirl Finance
What's new with you? Tell me: what are you enjoying spending money on or feeling guilty about spending money on? Or tell me new and exciting ways you are making that money!
Hello everyone! First off, if you get the title's reference, you rock. As a music lover, I often think or speak (or sing) in song lyrics. When I read this next dear debt letter, that song was the first thing to come to mind. Today's letter is from Megan, who blogs at Megan and Eggs. She is also passionately fighting her way of out debt. Enjoy!
Dear Debt,
I remember when we met. I was much smarter back then and we had a different relationship. I pushed you away a lot but you kept coming back. Eventually you sucked me in and started slowly crushing a lot of what I have worked hard for.
And then I was in over my head. I couldn't get rid of you.
I let you stick around for a while as you buried me deeper and deeper, but I have had enough! I am dedicating myself to get rid of you completely. I know it will take time, focus and dedication but I don't need you around anymore.
Our bond has changed and you are the only one working to keep the relationship moving forward.  I am going to crush you just like you crushed me.
Only one day, I will be away from you much longer than you were with me.
I won't have to see your monthly reminders, or give you anything else while you give me nothing in return. I am sick of your one-sided love.
I can't wait to say goodbye,
Megan
As Thanksgiving approaches, I know many people will be leaving town, unplugging, and spending quality time with their families. I've never been much of a holiday person, which is why for the past eight years, I have always traveled on Thanksgiving.
For a long while there, I would head to San Francisco and eat at Silver Clouds, a diner karaoke dive, turned wannabe chic dinner joint on the holiday. Aside from SF, I've also visited Buenos Aires and Vancouver, B.C. during this time.
This year, I'm not going anywhere and I'm totally okay with that.
But here is what I want to do:  I want to work.
Yep, you heard me right. I want to work and maybe help you out. If you are a blogger that will be taking some time off during the holidays and need some help, let me know!
Do you want to keep a consistent publishing schedule? I got you covered.
Do you want to maintain your socially active presence? I can do that, too.
Or how about edit that e-book that has been sitting on your desktop for 4 months? I love editing other people's work, so let's get started!
Maybe you need some help with your resume, cover letter or dating profile?
Or perhaps you're finally ready to get serious about side hustling. As a side hustle maven, I offer affordable side hustle coaching services to help turn your question mark into action and extra money.
Really, there is no task too small. If you need a writer, editor, social media scheduler, copywriter or virtual assistant, then let's collaborate.
Here is what I can tell you about me and my services:
I'm passionate
I deliver on time, every time (most likely ahead of schedule, too)
I give 100% to each project
I want to make both of us look good
I'm affordable
I'm flexible and open to feedback
I have killer references if you want them
If I sound like the gal you need to help your blog and business survive the holidays, then get in touch with me at deardebt at gmail dot com with the following:
Desired project (and any relevant details like word length, style, topics, etc.)
Budget
Deadline
Thanks!
I am so happy to feature one of the first bloggers I ever followed, Tonya from Budget and the Beach. I think she is spunky, fun, so very talented and I simply love following her journey. She has also been such a great supporter and friend. We even shared some glasses of wine together during her last visit to Portland. Oh, and if you need a writer or video editor, hire her. Like, yesterday. She's damn good at what she does!
More about her: Tonya is a beach volleyball-lovin' video editor and writer living in Los Angeles. She chronicles her journey of becoming financially independent, and managing the rocky waters of freelancing, in her personal finance blog Budget & the Beach. You can follow her on Twitter at @beachbudget or on her Facebook page.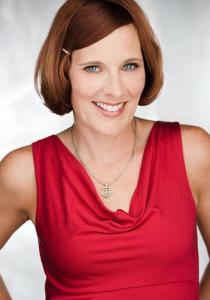 What was the inspiration for starting your blog?
Back around 2011/12, I had another blog that all my friends and family knew about that was related to my attempt at becoming a life coach. The truth is, I needed a coach myself, but more for financial reasons. So in 2012 I started Budget and the Beach as a way to talk about my financial life and my struggles with saving and spending. At first it was anonymous, but over the course of two years everyone I know in my life knows about it at this point.
What has been the most challenging part of having a blog?
The biggest challenge (and I'm sure everyone has said this) is the time you need to dedicate to have a successful blog. And by successful, I don't necessarily mean a blog that is monetized, but one where you get regular readers and commenters. It takes a lot of time to build up a community around your blog, but it's well worth it if you are interested in the subject matter, which I am!
In what ways, direct or indirect, has your life changed because of your blog?
I would say it mostly has had a direct effect on my life in a very positive way. First, having a place to be free with expressing myself is amazing. I work in a creative profession as a video editor as my main gig, but mostly you are at the mercy of whatever your client wants. In the end it's really their vision, not yours. With my blog it's been one of the best creative outlets I could have ever hoped for…and it's all mine…my words, my thoughts, etc.
Secondly are all the amazing people I have met through my blog, both online and in person. Not only do I value their friendship, but many, many people have helped me with job recommendations, job referrals, technical advice, blog advice…you name it! And the personal finance community is not some kind of snooty, boring group. We are a bunch of fun, crazy people who just want to be smart about our money!
And third it has led to me earning extra income both as a writer for other sites, and earning income from sponsored posts and ads.
All in all it has been a life saver over the last couple of years. One of the best things I could have ever done.
What have you learned from blogging?
Wow another loaded question!

Well the one obvious answer is I have learned a ton about the subject of money in general. I learn through both solid advice and tips, to people's deeply personal experiences. I've also learned a lot about WordPress, social media, SEO…and all of that other behind the scenes stuff that goes along with having a blog.
From an emotional standpoint I've learned how to be very strong and weather some tough times through some really creative thinking, side hustles, etc. And I've really embraced frugality and simplicity in my life.
What advice would you give to new bloggers who are thinking of starting a blog?
It's the same advice I give over and over to new bloggers: Love what you are writing about and if you want people to come to your site, you have to get out there and read and comment on other blogs. But it won't seem like work if you love what you are writing about. Be patient, but be consistent with your writing schedule. And lastly, don't worry about being the perfect writer. People come to blogs because they want to get to know the person behind the blog…not some boring regurgitated facts.
Thank you, Tonya!
In recent years as more digital methods of payment have gained in popularity, there has been discussion and speculation about whether cash as a medium of currency and payment is beginning to die a slow death. For years, the adage cash is king was paramount, but now many digital options are poised to overshadow this traditional currency.
I'll never forget going to a coffee shop a few months ago and the cashier did not accept my dimes. The store wanted nothing to do with change that was smaller than a quarter. I couldn't believe it. In my personal finance brain, money is money. But apparently not everyone thinks that way.
While people may think that cash is obsolete and should be phased out of use anyways, plenty of others take up the opposing side, stating that cash is still critically important to a healthy economy and that removing it would be a terrible idea. And pretty much a cashless society would be the demise of the vice economy. While both sides have some good arguments and some bad arguments, the fact is that cash isn't going anywhere any time soon. Hard currency has been a part of human history for centuries, though the modern variation of paper bills and coins not backed by any gold or silver is a much more recent development. Let's take a look at some fun money facts.
Common Payment Types and How Often They're Used
There are a number of different methods that people commonly use to purchase goods. The methods you're most likely to see include credit cards, debit cards, checks, and cash. But while those four have been the dominant methods for years now, newer methods like digital wallets and contactless payment cards have begun to slowly grow in market share.
According to the Federal Reserve Bank of San Francisco, payment by check is the method that has fallen out of favor the most as debit and credit cards pick up the slack. Cash, on the other hand, is still widely used in a number of different situations, even if cash only accounts for 14 percent of total consumer transactions based on value. Some of those particular situations where cash is king include transactions under ten dollars, where cash is used in 66 percent of transactions. Additionally, cash is used in 40 percent of retail transactions with debit cards used in 25 percent and credit cards at 17 percent. The final 18 percent is split with checks and electronic payments taking seven each, and other payments claiming the remainder.
While cash is still a major player in the realm of going to the store to buy stuff, the growing popularity of eCommerce and shopping online is beginning to have an effect on people's outlook on cash. This is even more pronounced as more business fields are beginning to refuse accepting cash as a payment. According to The Huffington Post, airlines no longer accept cash for in-flight purchases, which I know is true of American Airlines.
Problems with Cash
While cash is still a major player in the payment method game in some areas, the overall trend is towards alternative purchase methods. There are other problems with cash that aren't normally discussed that may be starting to have an effect on how consumers react to it. According to TransferWise, a study by Tufts University discovered that the cost of dealing in cash to the US alone sits at close to $200 billion. It literally costs the US government around $637 per person for cash to be available for use. That's a decent chunk of change. These costs come from a couple of places, including the transportation and collection services required to deal with cash.
Additionally, cash can be very dirty, which makes OCD people like me cringe. According to ABC News, the Wright Patterson Medical Center conducted a small study examining the cleanliness of $1 bills. They found that a massive 87 percent of the bills they looked at had potentially harmful bacteria on them — and who knows what else! Of the 68 single bills they collected from customers in a grocery store checkout line, the researchers only found four they considered relatively clean.
Will Cash Disappear Soon?
Truthfully, that question is difficult to answer. Cash will remain an important part of economies around the world for some time yet, but futurists have been predicting the fall of cash for years now. While cash is still a major player in the payments game, its use has been steadily declining for a number of years.
Cash isn't gone yet, and it's not likely to go away completely any time soon, but it's no longer king of the monetary castle.
What Does This Mean for You and Your Business?
Realistically, these trends shouldn't really have any effect on your business, unless you choose to not accept a particular payment type. While some businesses no longer accept cash, that doesn't mean you should stop taking money in return for your stuff as well.
If you start denying cash payments, you will most likely see some detrimental effects to your bottom line. They may not have a huge impact, but they will be there. The best bet for moving forward with your business is to continue accepting cash along with all other payment types while keeping an eye on what's happening in the payment method world. Plus, having a cash drawer, like what eCommerce vendors like Shopify offer, can come in handy down the line.
You never know when you will need two one dollar bills — like when you really want some coffee and the only thing nearby is a street vendor. I promise you, that two dollars will be a lifesaver!
For as long as I could remember, I have been a minimalist. I don't like stuff. It actually overwhelms me at times.
I have a huge disdain for shopping, which I know makes me some sort of freak as I do biologically identify as a female (but how much of that is cultural conditioning, I wonder). But shopping, especially clothes shopping, simply represents a plethora of choices and inevitable disappointment. Clothes never fit the way you want, it always looks better on someone else and there is so much pressure to buy the best thing.
I much prefer experiences over things. I love traveling to far and away places, hearing live music, eating delectable food that I could never make, and sipping tasty libations.
My minimalism has gotten me in trouble though.
Read more at VOSA.com
Hello debt fighters and budget believers! It's time for another dear debt letter. If you are new here, I'm all about breaking up with debt. I write breakup letters to debt and encourage others to do the same. This project is my baby and I am beyond thrilled when people participate. Today, Rishenda is taking over and making plans to ditch debt.
Rishenda and her husband have a combined $45k in student loans that they are kicking to the curb within 24 months.  Rishenda is a blogger and creative writer living in Wisconsin. Check out her blog!
Dear Debt,
You made me choose between a 3 bedroom house and a 4 bedroom house.  I couldn't have a chocolate fountain at my wedding because of you.  I have to plan my meals, drive an old car, have a plan for every penny.  I can't buy the tall brown riding boots I want because of you.  I had to cancel my gym membership.  I have to think twice about a night out with my girlfriends.  All of this.  For you.
For you, because of me.  Because I couldn't grow up in time to realize what my choices would mean in the future.  Because I had a credit card and because I had access to student loans.  Because I thought saving money was for real adults, not for me.  Because I thought I had endless time.
Debt, I have your number now.  I have your exact number and I know your interest rate, and I have a date circled in red.  The red you wrote over me I now write over you.  I will step into the black and it will feel so good because I'll know what it means now.
Sincerely,
Rishenda
When I first started this blog, I wrote a post, it wasn't always this bad.
I recall when I was the Arts and Culture director of a now prominent nonprofit in Los Angeles. After some struggles finding a job, I had worked my way up quickly in the LA arts & nonprofit scene. I managed a group of 20 people as well as a departmental budget of $300,000.
I felt important.
Although I had student loans, I lived on my own in Silverlake, a cute, and now almost too-hipster neighborhood. I went out often and had a blast. Everything felt like it was in place.
But I was addicted to bettering myself. I thought grad school, at NYU no less, would make me better — take me to the next level of my career.
And here is where the downward spiral begins.
I feel like all of you know me in a certain place, a certain time in history…when I was broke, partially employed, sad, and struggling.
It wasn't always this way.
Somehow I feel like I've downgraded in status. The egotistical part of me wants you to know that I did indeed have a career job at one point and in my mind felt very successful.
But my story changed.
While it has been an utterly humbling and wild experience to have a career, go to NYU, move to Portland and be on food stamps, struggle to find work, eventually find work, then quit my job to work for myself, somehow I feel like who I come across is as this sad, indebted little girl.
Or maybe that's how I perceive myself? I am not sure, but sometimes I wish all this stuff never happened. I want you to see me in the good light. When everything was together — at least it felt together.
I hope to change my story right in front of your eyes like some sort of magic trick. Become someone else. Not a victim of circumstances, but a survivor. Someone who was dealt unexpected turns, like many people post-Recession.
It wasn't just about my choices or my failure. It was about so much more.
Now, at 30 I feel too old to deal with some of this b.s. By typical standards, I was more successful and making more money at age 23. That freaking sucks, let me tell you.
I can't go one day without thinking of money. I'm always thinking about when the next payment will hit. I'm an addict, waiting for my next fix.
And I wonder, will I ever be ok with money?
When I'm debt free and getting my life back on track, will I be ok then?
Will it ever be enough?
I want to see a day when money is part of my lifestyle, but not an obsession or paranoia. It's something I'm in control of, not controlling me.
So as I fight through this journey and wonder if I will ever be ok with my money, I have to ask, will I be ok with myself?
As a new freelancer, I've learned a ton about staying on task and getting organized. I thought I was pretty organized before, but I realized that as a freelancer you need to be on top of your game or else you will suffer the consequences. When you have to follow-up about payments, stay on top of taxes, and emails are coming through at all hours, organization is key. Here are my favorite tools to stay organized and on task.
Google Tools
My second home is my email. I schedule everything in my calendar. If it's not there, it doesn't exist. In addition, I've made folders for all my clients and important projects. When I see people like my boyfriend who have thousands of emails in their inbox, I shudder. I'm not obsessed with inbox zero like some people, but I'm about inbox organized, so I rely on folders for that. I leave pertinent things that need catching up on in my inbox. I also do all my writing in Google Drive, which helps me save my work automatically and have it organized by client folder so it's easy to access later.
Sidekick
Sidekick has been a total game-changer for me. I send out a lot of important emails and things that are time-sensitive. Because of this, when someone doesn't respond, I often wonder, did they get my email? Well, Sidekick notifies you if people open your email! This has completely changed the way I run my business and how I follow-up with people. Enjoy a free month on me (no payment required upfront).
Asana
I use Asana to track all my deadlines and tasks. You can enter tasks, set deadlines, and add followers which is helpful if you are working with a group. I love the email reminders, as well as the organized workspace. The phone app leaves little to be desired, but I'm on my laptop most of the time.
PayPal
Even though I loathe PayPal fees, it is easy to get paid and send invoices using PayPal when you are working as a freelancer. It's great to see invoices in one place, keep track of payments, and manage clients. For others that don't have an online business, but have a retail business, you can track your data, sales, payments, and growth with Shopify.
Focus Booster
This is a useful timer that is based on the pomodoro technique, which states we work better with frequent breaks. The timer is set to 25-minutes, and then is set for a 5-minute break. I find this great for timing my freelance work and also reminding myself to take breaks!
Songza or Focus at Will
I love music and I just work better with it. I love listening to Songza which offers curated stations based on your emotions, preferences, interests, and more. I think it is 100x better than Pandora. I love listening to Blank Page, Melancholy Morning, Girls Night Pregame Jams (ha!), and much more. Also, Focus at Will is another great music option when I'm looking to really get in the zone. Focus at Will uses neuroscience to help you stay focused. I have no idea how it works, but I dig it. It's free for thirty days, then a nominal fee. Haven't forked over any money yet, but I like it.
What other tools do you use to stay organized?